Media Design uses well established products by the American company 3M
For more than 20 years, advertising agency Media Design is an authorized manufacturer of digitally printed graphics made with 3M Graphic Products. Since 1997, we use graphic materials by the American company in 99% of our projects.
As a leader in the world of innovations, 3M stands behind many products – most of which we use on a daily basis. From inventing the abrasive in the beginning of the 20th century, through the well established standard of the Scotch and DuckTape, to the domination of the Post-its in the end of the century. In the manufacturing of self-adhesive film, there are literally no innovative products that does not originate from 3M. Until this day, the cast film Scotchcal™ 100 and Controltac™ 180 are a standard for car wrapping that all competitors follow. An interesting fact is that 3M invented the first retro-reflective film, regardless of the fact that their patent expired a few years ago, most road signs are made with that particular product.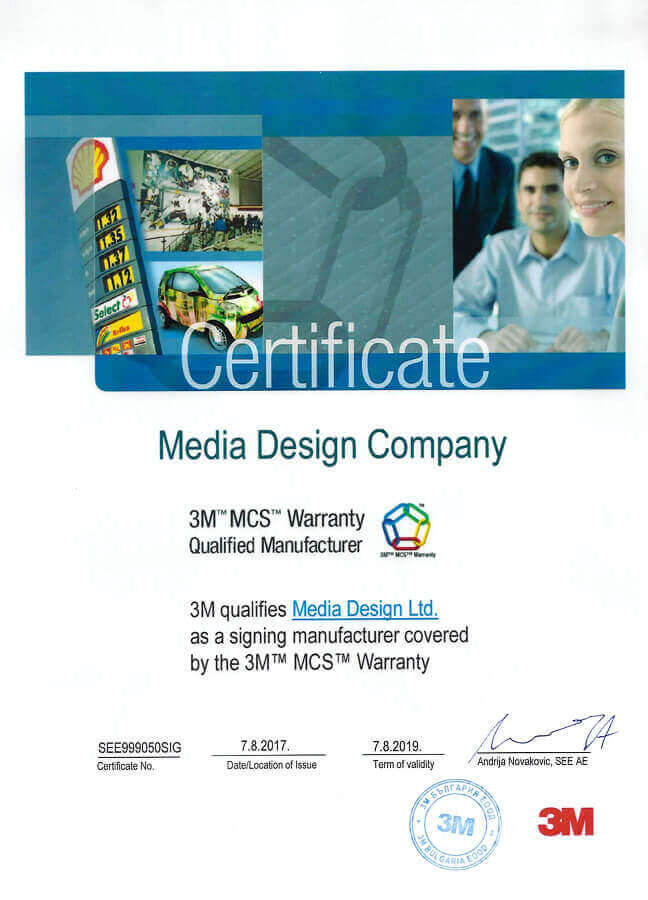 ---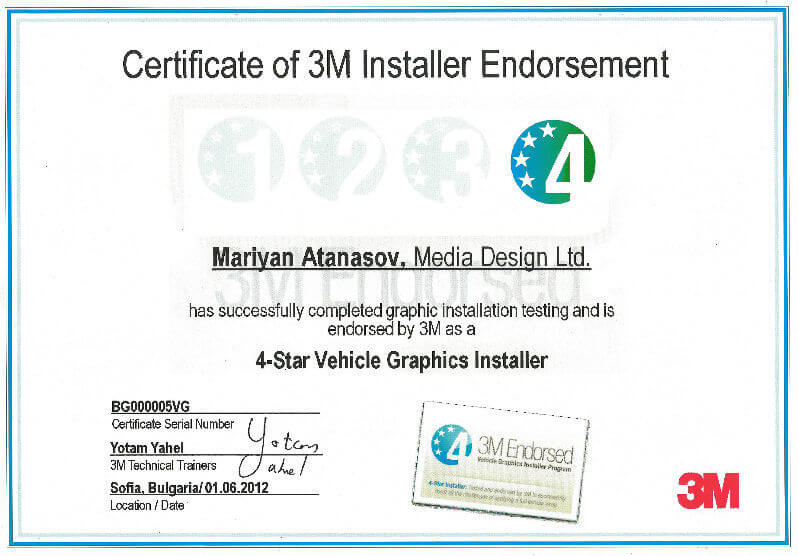 Thanks to their high-quality products, the illuminated and non-illuminated signs, channel letters, totems, store and vehicle branding, manufactured by us, guarantee quality and long-term durability. The use of film, vinyl, and other innovative advertising materials, by the leader in this industry, is the key feature behind the excellent characteristics of our advertising installations. Our employers are trained to work with materials manufactured by 3M. This is yet another reason for their good visual appearance and their quality.
For example, 3M self-adhesive film for printing and cutting, as well as vinyls are the perfect solution for illuminated and non-illuminated signs, billboards for retail shops, offices, channel letters, and many more. For transforming offices we offer 3M architectural wall and glass graphics – fresh ideas for walls and glass facades and partitions. Company vehicle branding with 3M Car Wrap series, which are water resistant and offers great durability.
---

All materials by 3M, used by us, are backed in 3M™ MCS™ Warranty.
---