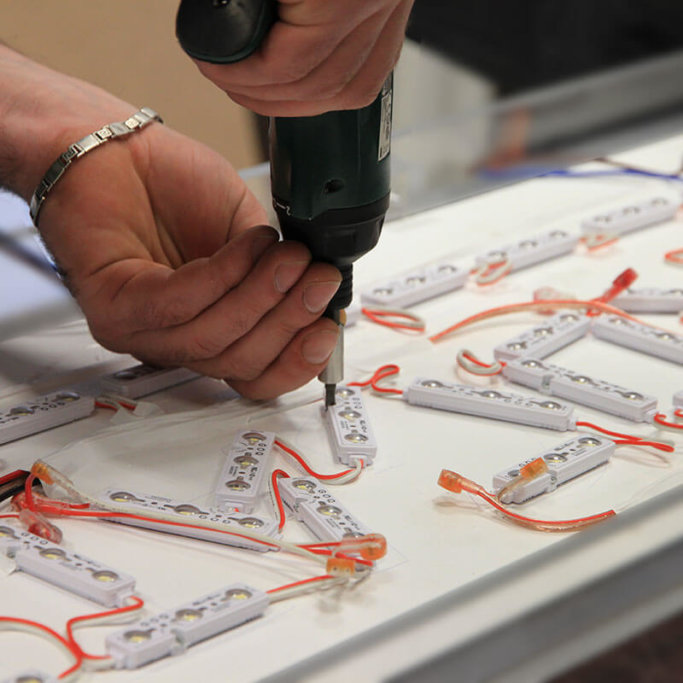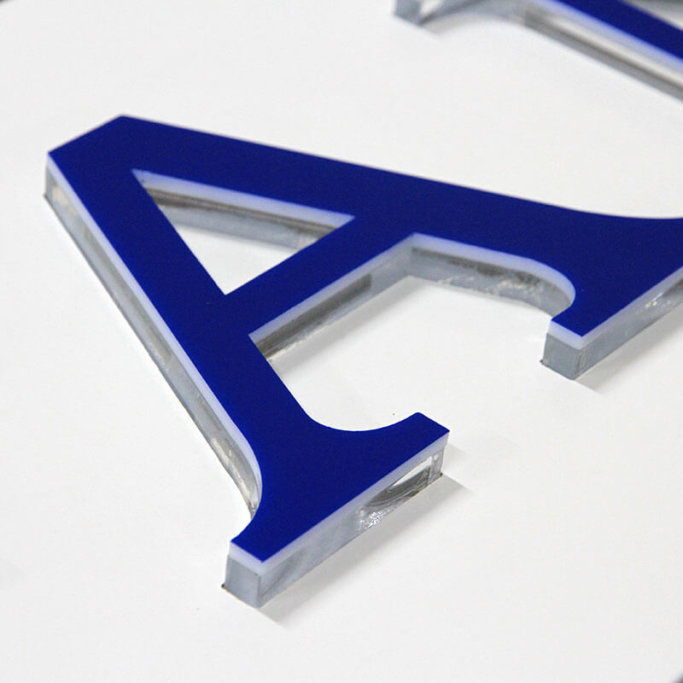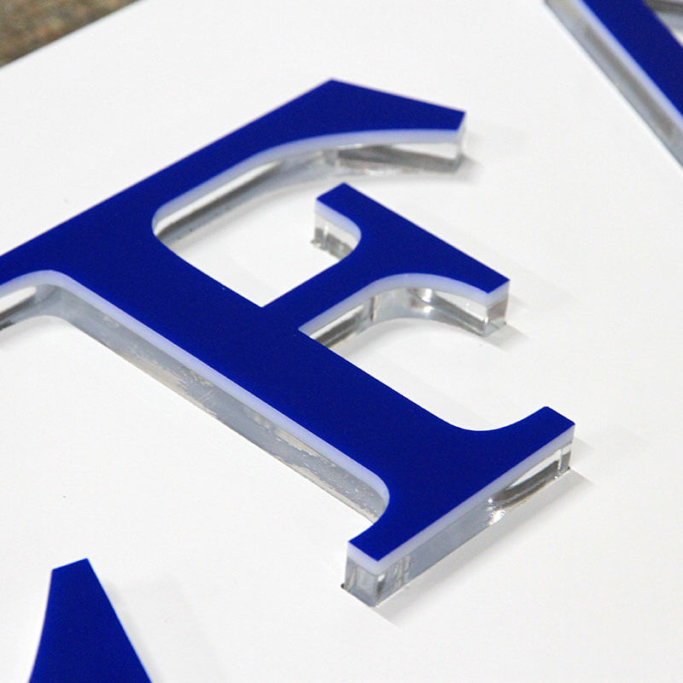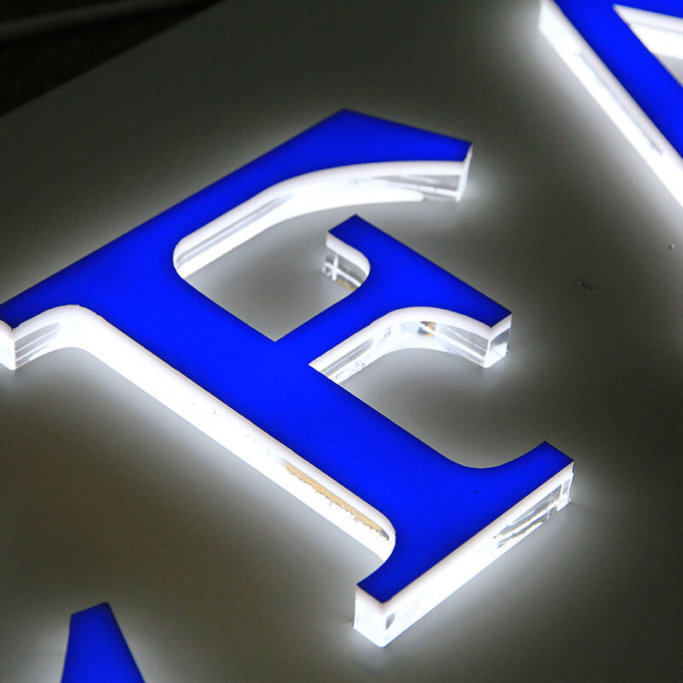 When to use embedded letters?
When the acrylic letters are very small and illuminated.
When the acrylic letters are very small and the distance between the face and the back is too small, they cannot be illuminated. In this case, we offer embedded channel letters as the best solution. A composite panel box is made and inside of it the illumination is installed. Where the letters are, the composite panel is cut into the appropriate shape and a transparent acrylic is placed in order to pass through the light.
Each letter of the lettering on the box shall be sandwiched in transparent letters and face in the desired color. In practice, the light goes through the sign and the transparent layer of the embossed letters and the letters glow.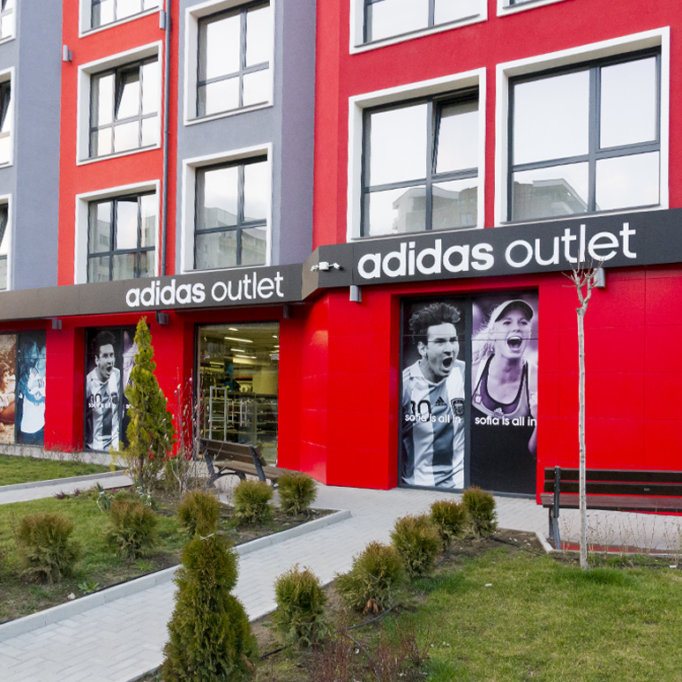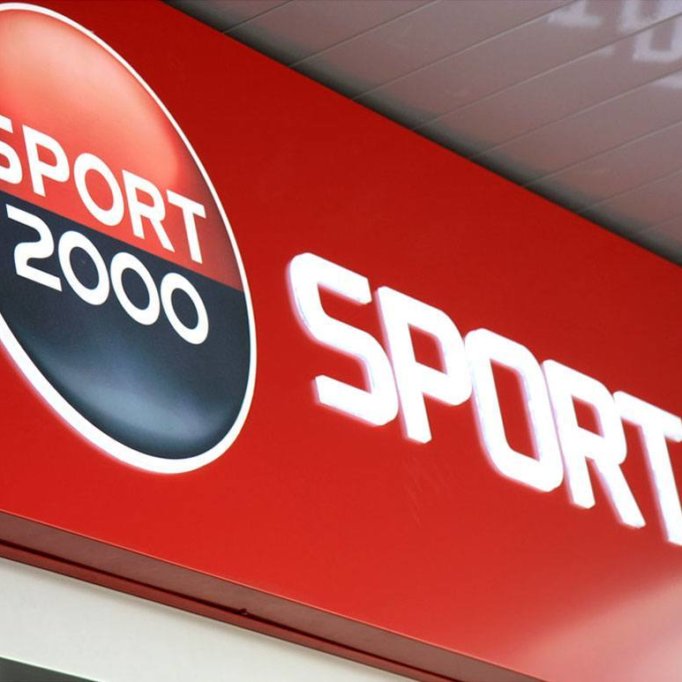 For branding
The system with built-in composite panel illuminated letters is ideal for retail branding. The combination of luminous letters and the variety of colors of bond panels is very effective advertising, which is also practical.
Besides the signboard with built-in luminous letters, we can also put on external elements. So that the shop stands out from the surrounding architectural environment. Because this luminous embedded lettering system requires almost no maintenance and is sustainable, it is very often used by sites located in industrial zones.
Why to order embedded acrylic lettters?
This type of advertising is highly durable and robust. The composite panel is heat-resistant and fire-resistant with high endurance (corrosion, dirt, acid rain, ultraviolet radiation etc). The installation is protected from the external environment and is completely safe. In practice, this signage does not need maintenance.
The composite panel system with built-in letters has excellent appearance and this quality makes it even more attractive to the audience. The wide use of this type of signage also contributes to the wide variety of composite panel colors – standard and metallic. The signage can be combined with the facades of buildings or company colors. Embedded letters lit up, so advertising is even more appealing .
The look great especially when viewed closely.
Embedded letters in composite panel box looks amazing and they are affordable. The reason why many people choose it. Clients get an extremely robust and durable product at a low price.
The illuminated embedded channel letters are mounted very quickly and easily. Everything is assembled at the time of manufacture. After that, the team of specialists will only have to get the system up to the wall of the building. The entire process of making external signage meets all standards.
Gallery of embedded letters :