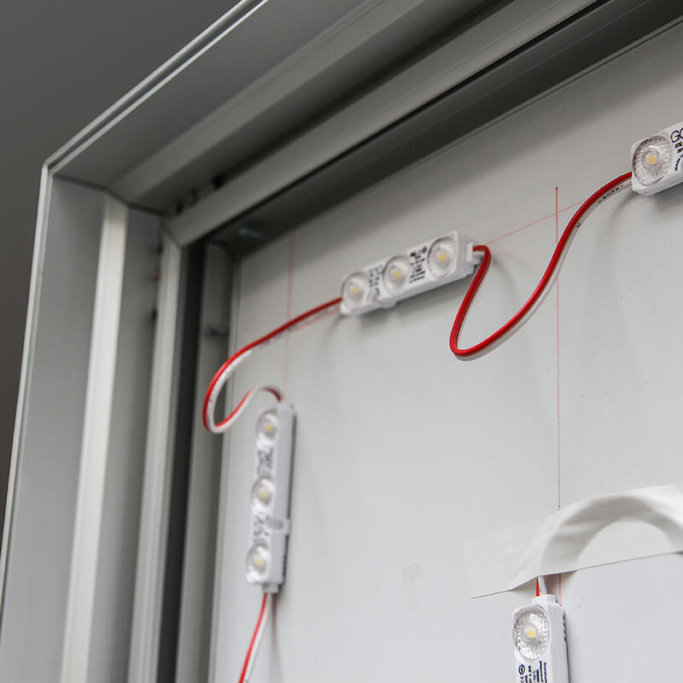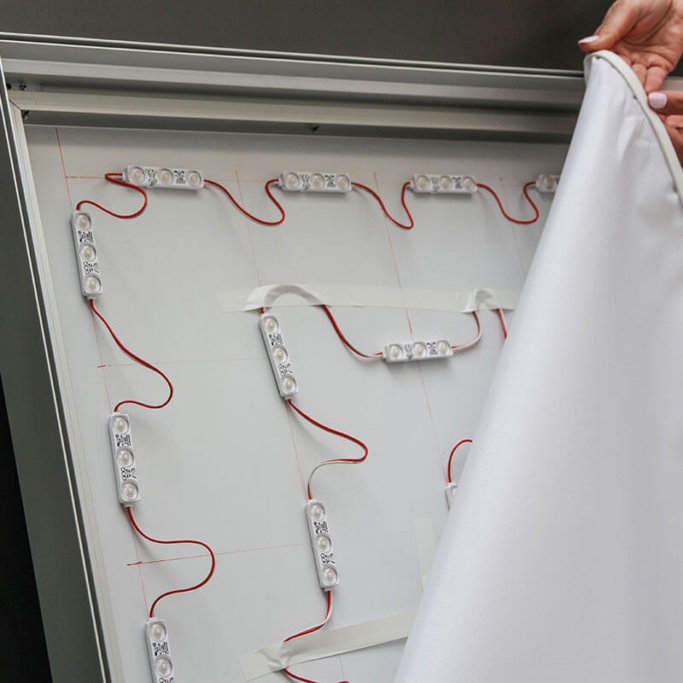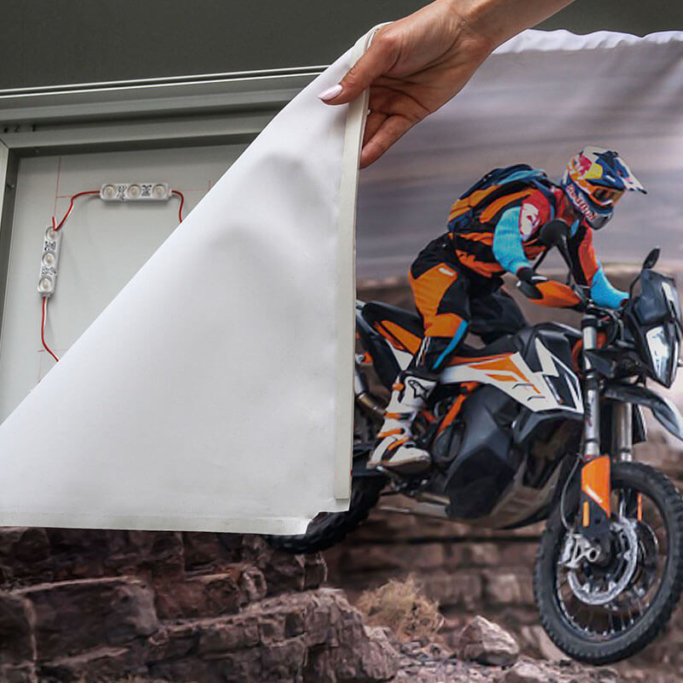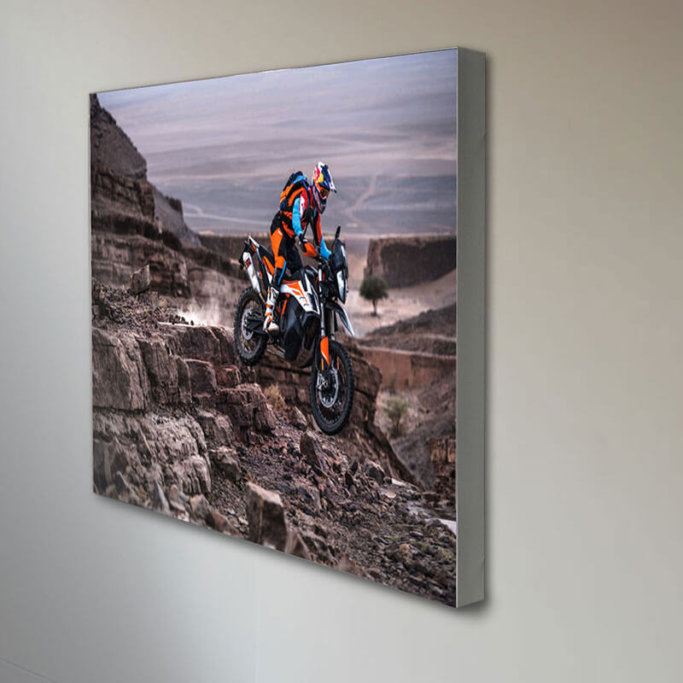 Over the last decade an interesting trend has been formed in the interior advertising. Companies prefer to use the elegant and low cost textile light boxes for branding their sites.
Media Design meets the standards of the fast-expanding market by offering a quality and practical product. The fabric light boxes are used as information and presentation signs at malls, restaurants, offices, hotels, exhibition stands, and more. The illuminated signs with textile face are a representative advertise for businesses in different industries
How we produced the textile light boxes?
We manufactured the textile light boxes with aluminum returns and fabric face. The fine aluminum profile is specially designed for fabric. There are aluminum textile frames in 6, 8, 10 and 12 cm depth for different applications. The shallow and lightweight profile allows to embed the textile light boxes in recesses. The embedded light boxes look attractive as LCD dispalys. The textile has an excellent transmission that ensures bright and even spread illumination of the the light boxes.
We offer double -sided textile profile for producing illuminated totems. They can be mounted on stand bases and can be moved where is needed.
LED illumination with 3 or 5 year warranty for textile light boxes
We use durable and high quality LED illumination for the textile light boxes from a reliable brands. Light boxes has 3 year warranty when are illuminated with the Korean LED modules G.O.Q. LED™ with Samsung™ chip. If we installed the American LED modules SloanLED the textile light boxes are backed in 5 year warranty.
Cost-effective advertising solution for all types of business
The textile light boxes are easy to install. You do not need any special skills to mount the fabric on the light box, so it saves money for additional labor. The low cost fabric makes the textile light boxes a cost-effective advertising solution. That is important when you need to change the advertising visions frequently. The textile aluminum system ensures easy and quick visions exchange.
When to use textile light boxes?
When you need an attractive interior ad
The fabric aluminum profile we use to manufacture textile light boxes has an elegant looking. It suits to various interior designs – from classic to modern and luxury. The textile provides a high quality printed graphics and an excellent light transmission, so the light boxes have bright illumination. This advertising product looks perfect and is very attractive for customers even at close look.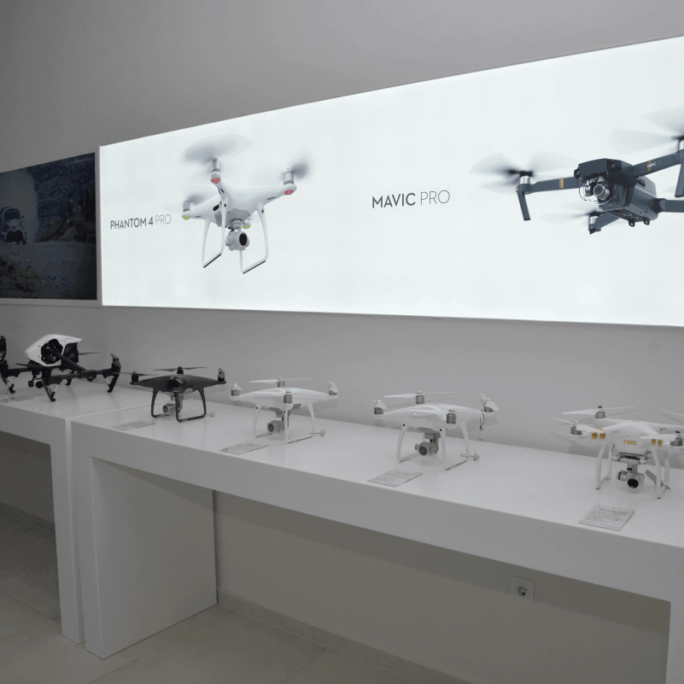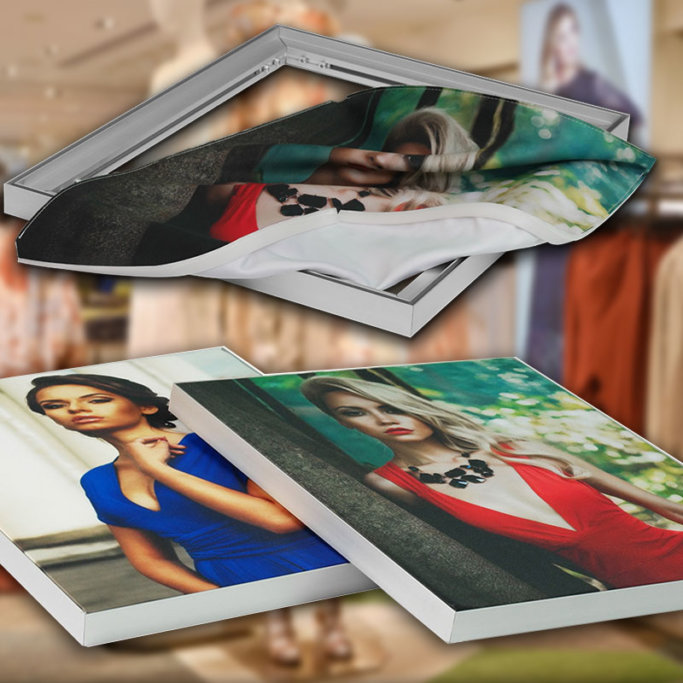 When you want to change the advertising visions frequently
Textile light boxes are suitable to use when you change the advertising visions frequently because the fabric is low cost and easy to mount. These indoor advertise is widely spread at shoes and clothing shops to announce their season collections. A few years ago they used flexible face signs which are expensive, so they changed the ad visions for Spring-Summer and Autumn-Winter collections (twice a year). Now, using the cheaper textile system the ad visions are changed for each of the four seasons.
When you need an illuminated double-sided totem for indoor use at Malls
The LED totems are very popular advertising product for Malls' interior because they grab the attention. They help products and brands awareness. Double-sided LED textile light boxes are easy to move and install. The aluminum textile profile allows quick assembly. They are reliable and completely safe for places with high attendance.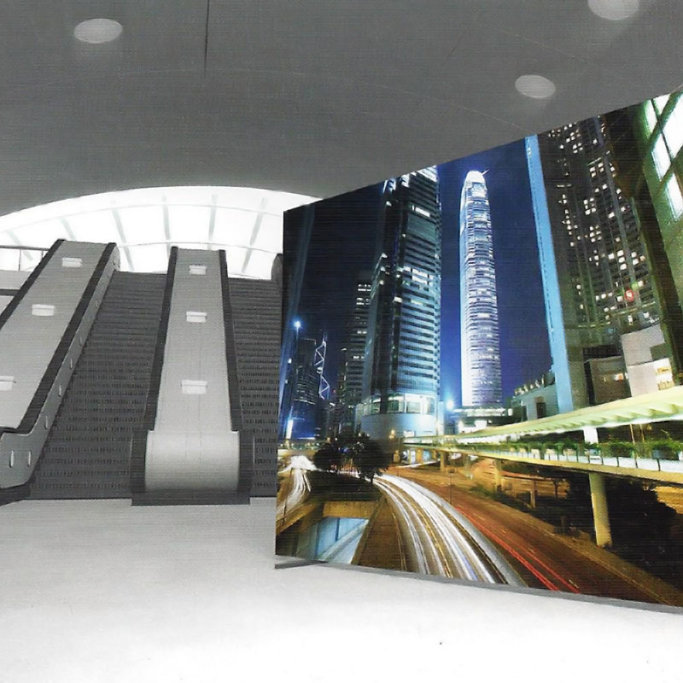 Why to order textile light boxes?
Textile light boxes are cost-effective choice for interior advertising than illuminated fabric signs. In contrast, they can be embedded in niches (recesses) and can be illuminated with LED modules. The flexible face substrate is more expensive than the textile so if you change the ads more often it will requires more finances.
The lightweight aluminum profile helps for easy and quick installation of the textile sign box. The fabric (textile) is also easy to assembly to the profile so even people without any special skills can stretch it in no time. The shops and other places that need to change the ads in a short period of time save money for labor when using textile system.
Textile light boxes can be installed in recesses because they are lightweight and shallow. The maximum depth of the aluminum profile is 12 cm. There are 3 other depths – 6, 8 and 10 cm for the different applications.The embedded textile sign boxes look like LCD screens and are such an impressive.
The double-sided aluminum frames are used to manufacture double-sided light boxes (totems). They are suitable for indoor use at trading centers or malls. Double-sided textile light boxes are used as promotional displays to present products or special offers. The fabric light boxes have a perfect looking and can be easily moved from place to place.
Textile light boxes projects: