Illuminated acrylic face signs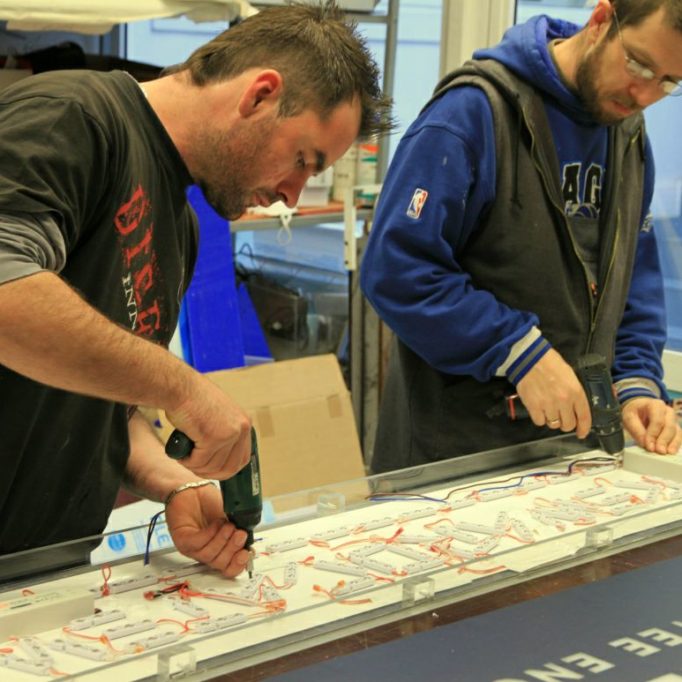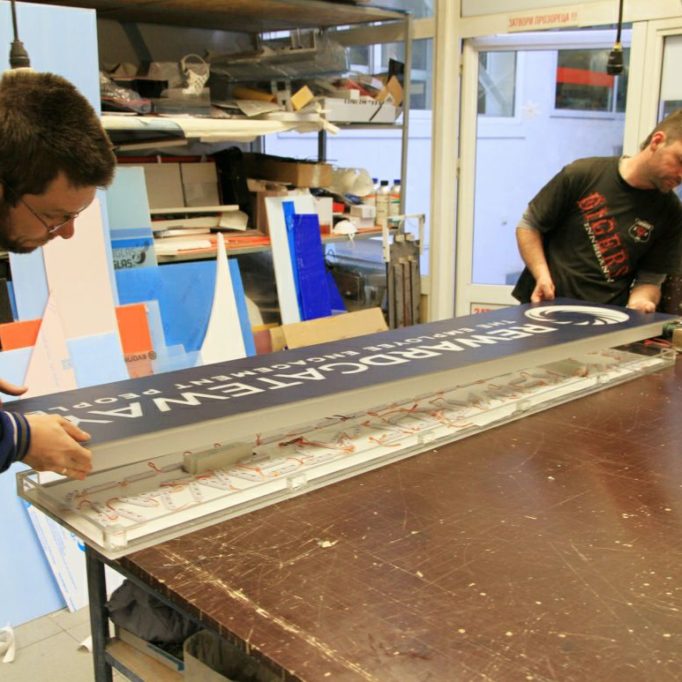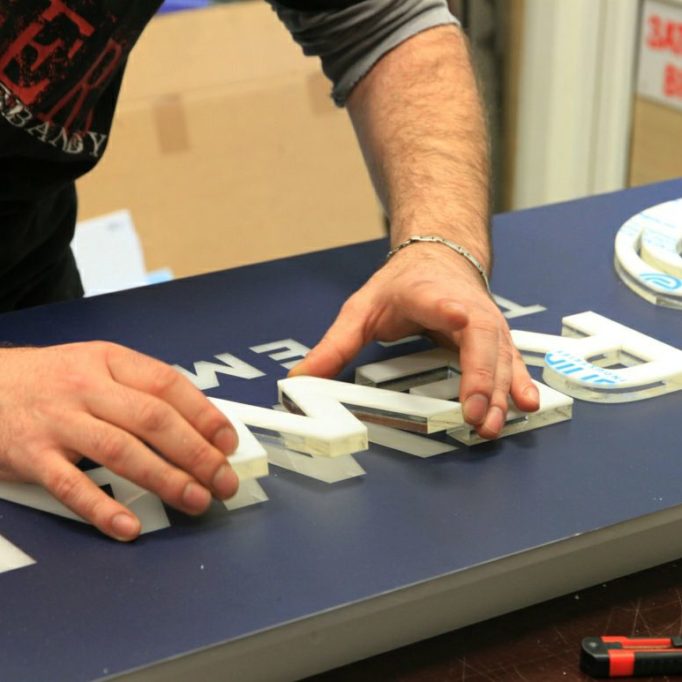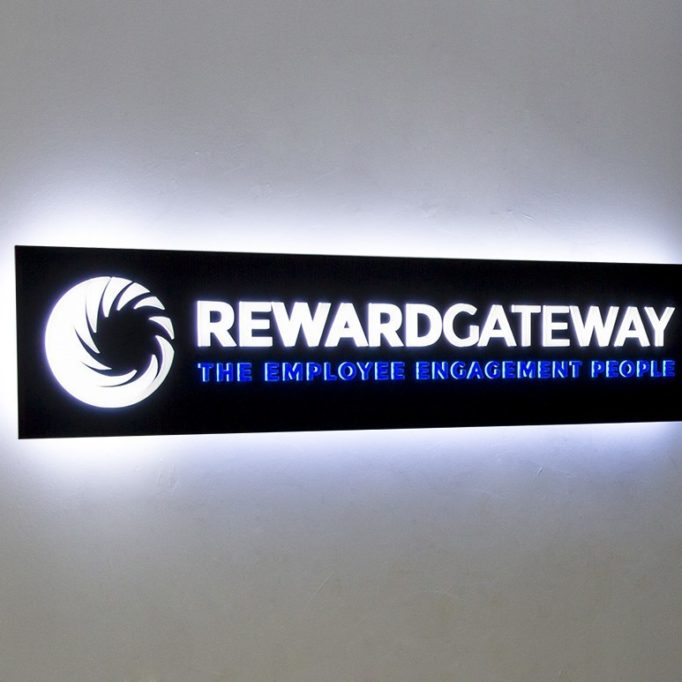 We produce illuminated acrylic face signs with a body made entirely of aluminum. Aluminum does not corrode and even after 10-15 years it looks excellent. Through specially designed, patented profiles, we perform double-illuminated signs, sign with curved face, and rounded-edge signs. We have a wide variety of so-called snap frames that are extremely comfortable for illuminated and non-illuminated menus and with the ability to quickly and easily change their vision.
The combination of quality acryl and 3M™ film always gives an excellent result.

Modern LED modules have high light yield at an affordable price, which completely displaces the use of energy-inefficient luminescent lamps. We use only LED modules with proven durability and light power – from the Korean company G.O.Q.LED ™.For the last 7 years, we have been installin the Korean LEDs with Samsung™ chips because they won our own and our client's trust with their excellent qualities: high light yield – 95Lm / W, patented CAP body, 4-year warranty and at reasonable prices. All those features have turned G.O.Q. LED in one of the world leaders in the industry.
We also work with the LED market-leaders for illuminated signs – the American company SloanLED ™. For projects requiring more demanding and responsive applications, as well as for our demanding customers, we recommend the use of the safest and highest quality LEDs – those of SloanLED ™. They have a 5-year unconditional warranty of 100,000 hours of life, effectively delivering a longevity on the lights.
The rich variety of our illuminated acrylic face signs allows us to offer an individual solution for clients' needs. Thanks to the quality materials we use, our illuminated acrylic face sign has a minimum warranty of 3 years. For more demanding customers, we also offer acrylic signs with 5-year warranty
When to use the illuminated acrylic face signs?
When the sign lenght is less than 3 meters or the height is lower than 60 cm.
Although flexible face signs are one of our most popular products, we advise our clients to get illuminated acrylic face sign when the lenght of the sign is less than 300 cm  and the height lower than 60 cm. Acrylic face signs are more elegant and they look great.
The specific gloss of the acryl fits perfectly into different interiors. Signs made with this material are suitable especially for indoor use such as shopping centers, malls, restaurants, bars, cafes, etc.
Thanks to the rich variety of profiles, we can make different dept size signs, satisfying the requirements of the most demanding customers.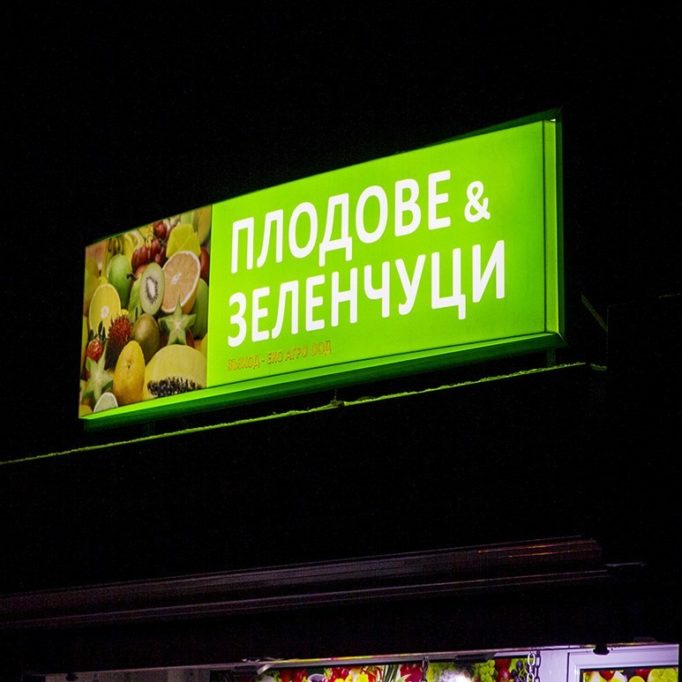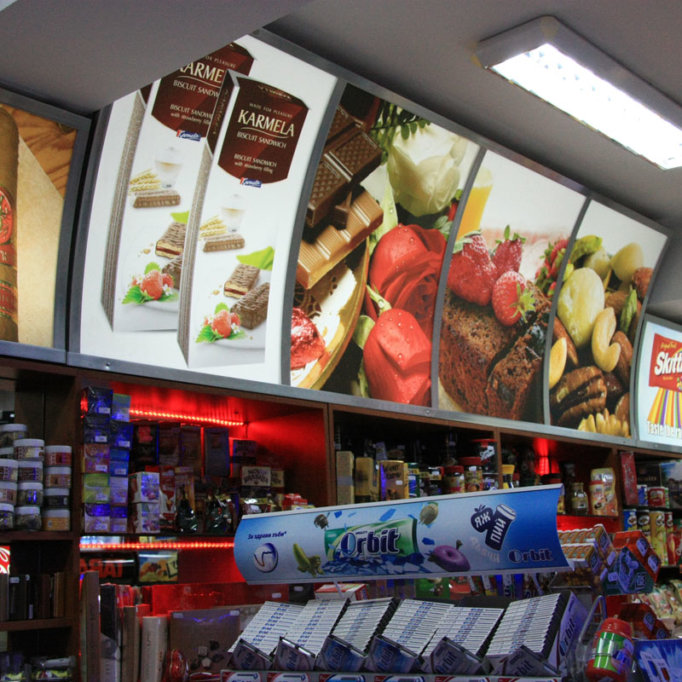 When the sign is curved.
Illuminated acrylic face signs can be  concave or convex, either inward or outward. A common use of this type of sign is when it is needed illuminated or non-illuminated menu for codee and snack bars.

The numerous capabilities for acryl processing, allows us to produce almost any form of illuminated sign. We can illuminate it perfectly and we give the minimal for Media Design 3-year warranty.
When you need embossed acrylic letters.
Luxurious and very impressive embossed acrylic letter signs have recently become a trend for offices, shops, and even restaurants. Many of the big brands use them as part of their branding strategy.
When we produce such type of illuminated signs, we use a acrylic base on which we affix the embossed letters – also made out of acryl.
The illuminated acrylic face sign is the only option when it comes to cutting the finest details precisely and fitting accurately the individual elements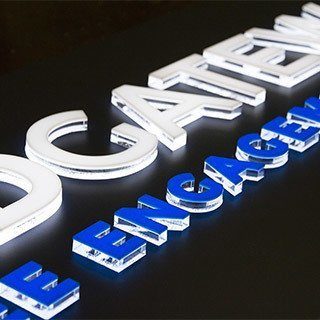 Why to order illuminated acrylic face sign ?
Nothing can compare with the acryl elegance. The illuminated signs made from acryl are exteremely stylish and delicate. Acryl has its own specific gloss when it lit, which gives the sign an exclusive look.
The acryl ability to be finely processed ,combined with the wide variety of profiles allows us to produce even the most sophisticated illuminated signs. Whether it's a curved sign or in irregular shape,the acryl is the best solution.
Fine, elegant and luxurious are the features of a illuminated menu. The sign must grab the client's attention from far away and at the same time give them the necessary information.
Illuminated acrylic face signs are the best solution when creating a luminous menu, providing a huge number of option for its production.

Snaps frames have become a standard for business, imposed as one of the most popular solutions for easy and fast change of vision
illuminated scrylic face signs and snap frame profile is convenient for any customer who wants to make promotions, advertisement and more.
Illuminated acrylic face signs projects: