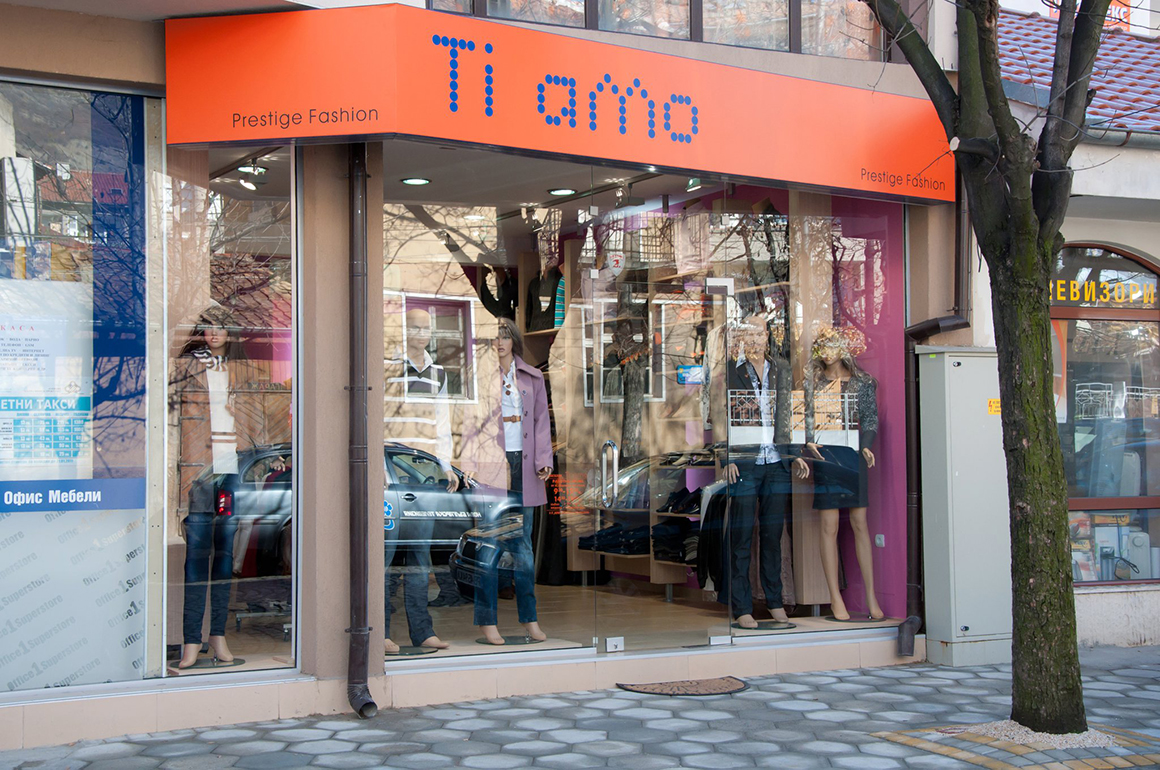 Sing with LED lighting for Ti Amo Karlovo
Illuminated sign with LED modules, aluminum profiles, and vinyl banner for clothing store Ti Amo in Karlovo. The illuminated sign is mounted on one of the sides of the store, covering the corner of the building. For the ad, we chose a bright orange color that will attract the attention of passers-by. The corner part of the sign is mounted on a hight that makes the ad visible for pedestrians. The precise assembly of the aluminum profiles and the vinyl banner (that is applied with 3M Scotchcal 2330), transform the sign into an elegant and high-quality illuminated signage that adds prestige to the clothing store.
Lasting, high-quality construction
The illuminated sign for Ti Amo Karlovo is made from aluminum sign systems that can stretch the vinyl banner perfectly, providing wrinkle-free advertising graphics. This aluminum system is suitable for creating both small and large ads, with either vinyl banner or Plexiglas. They ensure precise assembly of the construction that can resist bad weather conditions, heavy wind, rain, and humidity. The biggest advantage of the profiles is their durability and low maintenance requirements. Time does not affect the visual features of the ad. The aluminum systems allow fast and easy switch/change of the vinyl banner.
Cost-effective advertising installations
The sign is illuminated with high-quality LED modules. The biggest advantage of the stylish LED modules is their cost-effectiveness. The illuminated sign we created for Ti Amo consumes 40W, just as much as one regular light bulb, this is highly important given the fact that the sign would be illuminated for at least 12-16 hours a day (yearly). That feature decreases electricity consumption by up to 8 times. The small size of the LED modules allows them to be embedded in small and thin constructions.
---
Client:  Ti Amo Karlovo
---
Date:  August 2015
---
Warranty: 3 years
---
Location: Karlovo
---