Full branding of Concord Perfumery, located in Sofia
Sign making company Media Design branded Concord Perfumery, located in Sofia. On the entrance of the store, we mounted a non-illuminated sign with the logo of the company. The ad was illuminated with G.O.Q. LED lighting. All advertising installations of the perfumery attract the attention of passers-by throughout the day. The simple but elegant design makes the perfumery stand out even more.
Branding with attractive illumination
Besides the shelves (part of the interior), we wrapped the columns of the building with etalbond. The bright electric colors of the advertising graphics attract the attention of passers-by. The illuminated columns transform the entire store. Creating attractive signage with high-quality advertising materials ensures an increase in brand recognition as well as a better promotion of the advertising message.
Cost-effective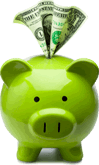 The high-quality G.O.Q. LED modules are the most cost-effective illumination method. This functionality is highly important when the ads are illuminated for about a full 16 hours a day. This is suitable for interior advertising installations as well.
---
Client:  Concord Perfumery
---
Date:  September 2010
---
Warranty: 2 years
---
Location: Sofia
---