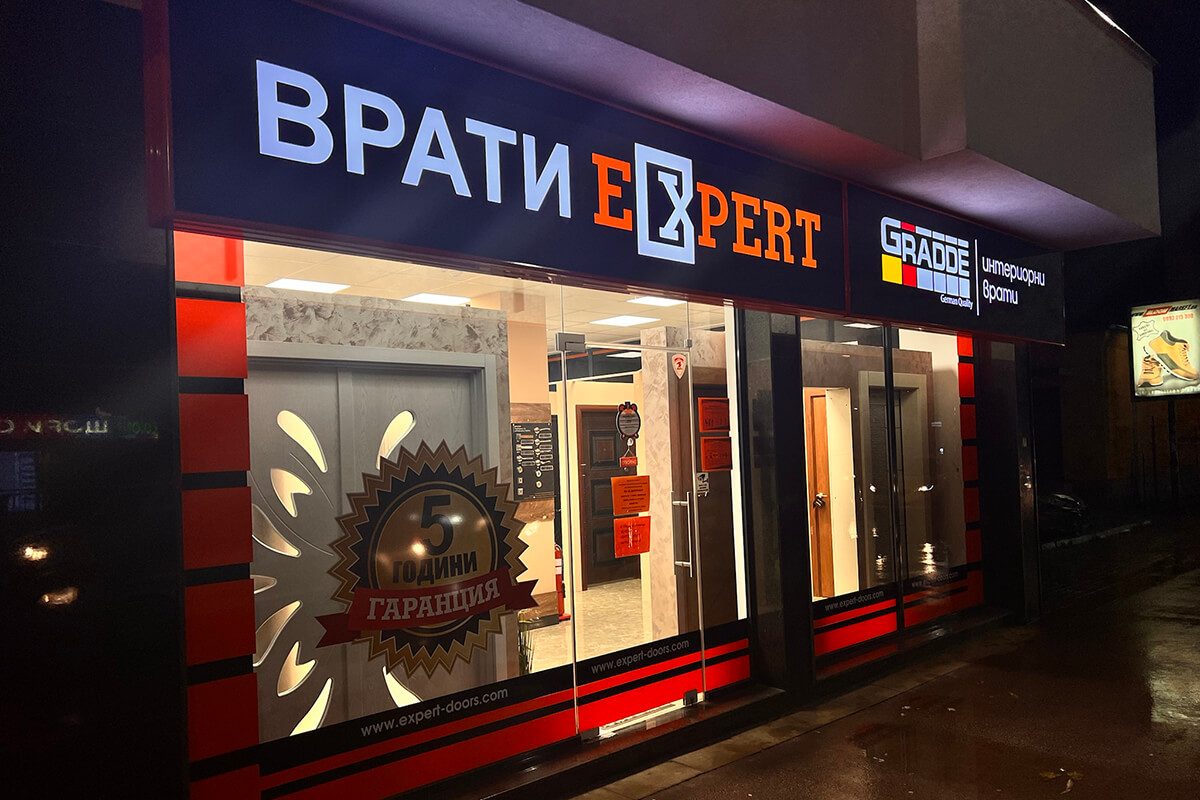 Expert Doors is a company with stores throughout the country. Here you will find a huge selection of front doors, interior doors, glass doors, fire doors and aluminum bathroom doors.
The company has more than once trusted the Media Design Advertising Agency for the production of outdoor advertising, and their newly opened site at 55 Petrova Niva Street in Plovdiv is no exception.
Flexible face signs with vinyl face "Expert Doors"
Our team made two illuminated products for "Doors Expert". They are created with strong aluminum profiles and a face of high quality vinyl canvas – 3M Panagraphics III. It is a wide, translucent, dimensionally stable, flexible vinyl canvas with a semi-gloss coating for making durable, illuminated signs and letters.
This type of illuminated flexible face signs are practically eternal. Aluminum does not corrode and even after 10-15 years it looks great.
Let them notice you!
The products for "Expert Doors" are illuminated with durable and energy-saving LED modules – G.O.Q LED. Their technology fits on any illuminated sign and gives an excellent ratio between price, quality and durability.
An evenly and brightly lit sign can make any business quickly recognizable and sought after by consumers.