In continuation to the program for expanding it's sales network TMARKET, today the market opens it's biggest store in Bulgaria. The building of the prior supermarket Sani , later Triumph is now owned by the Latvian company. In order to achieve maximum advertising effect TMARKET asked us to develop and install giant letters for TMARKET. The diameter of the logo is 4 meters, every other letter is tall 2,50m, the letter M is tall 3,20m and the whole lettering is 22m.
Achieving that type of illuminated letters is extremely difficult – technological and logistical. The acrylic faces here can't do the job – quite the contrary they create very serious problems only. When the temperatures change the acrylic starts bending on the inside. At these sizes the dipping of the face can be more than 10cm. The weight of such a giant pieces of acrylic also takes an important role.
The biggest problem is the impossibility of the faces to be made from only one piece. Every joint is vulnerable for the entry of moisture, wind and others. Other factor is that the splicing is visible and it looks ugly next to the lettering.
We have over 12 years of experience for developing giant channel letters
More than 12 years we have a system with which we manufacture these types of giant letters, inscriptions and signs with a specialized aluminum profiles and vinyl canvas from 3M. We developed and installed dozens of similar advertising constructions.
Every letter from the TMARKET giant advert is made of massive aluminum profile. The face is with the best vinyl canvas on the market – 3M, which is over 3 times more thick then the typical ones for digital print. The red and yellow color of the logo are with film 3M 2330 Translucent, which has fully 3M MCS warranty for compatibility with vinyl base. The construction of the channel letters is that calculated, that the stretching of the faces additionally strengthens them. In addition we add metal profiles and trusses for even stronger base of the advertisement.
The organization of the installation during the pandemic #covid19 was difficult, but at the same time the zero traffic helped us in transporting these giants letters to the spot. Despite everything the logo of TMARKET was installed successfully and ready for the grand opening of the hypermarket.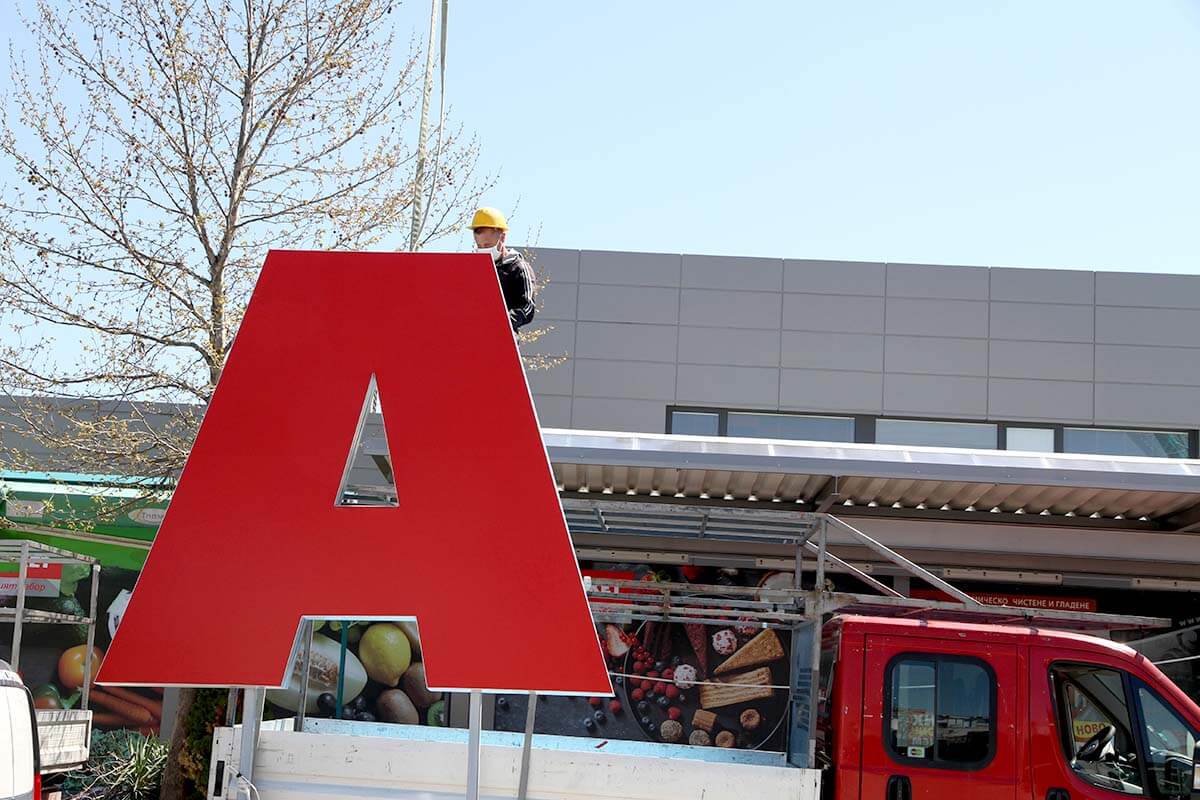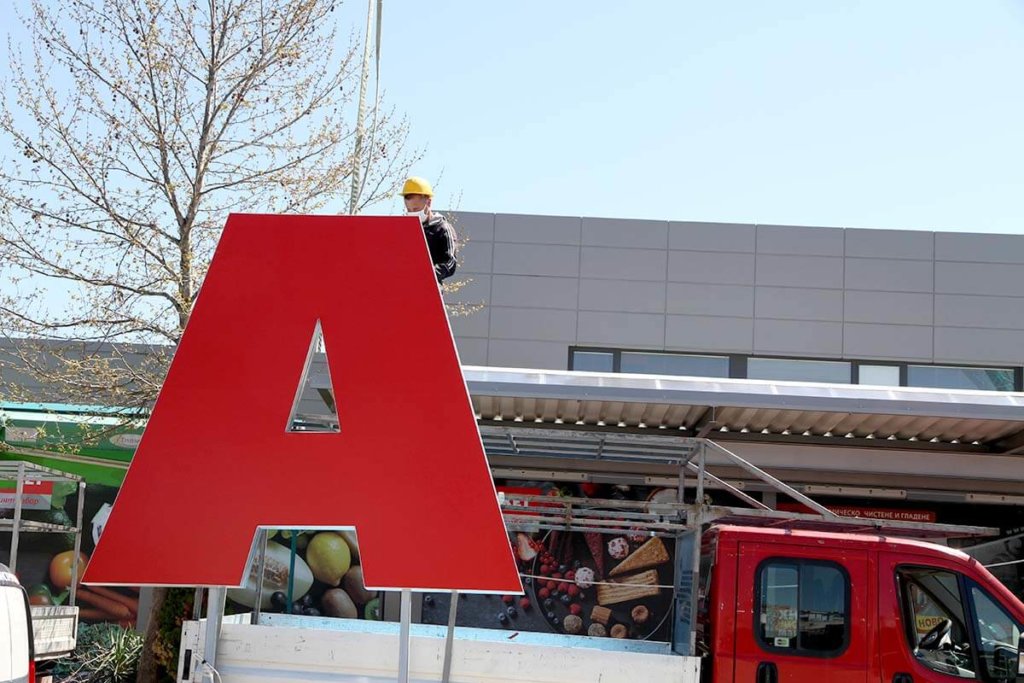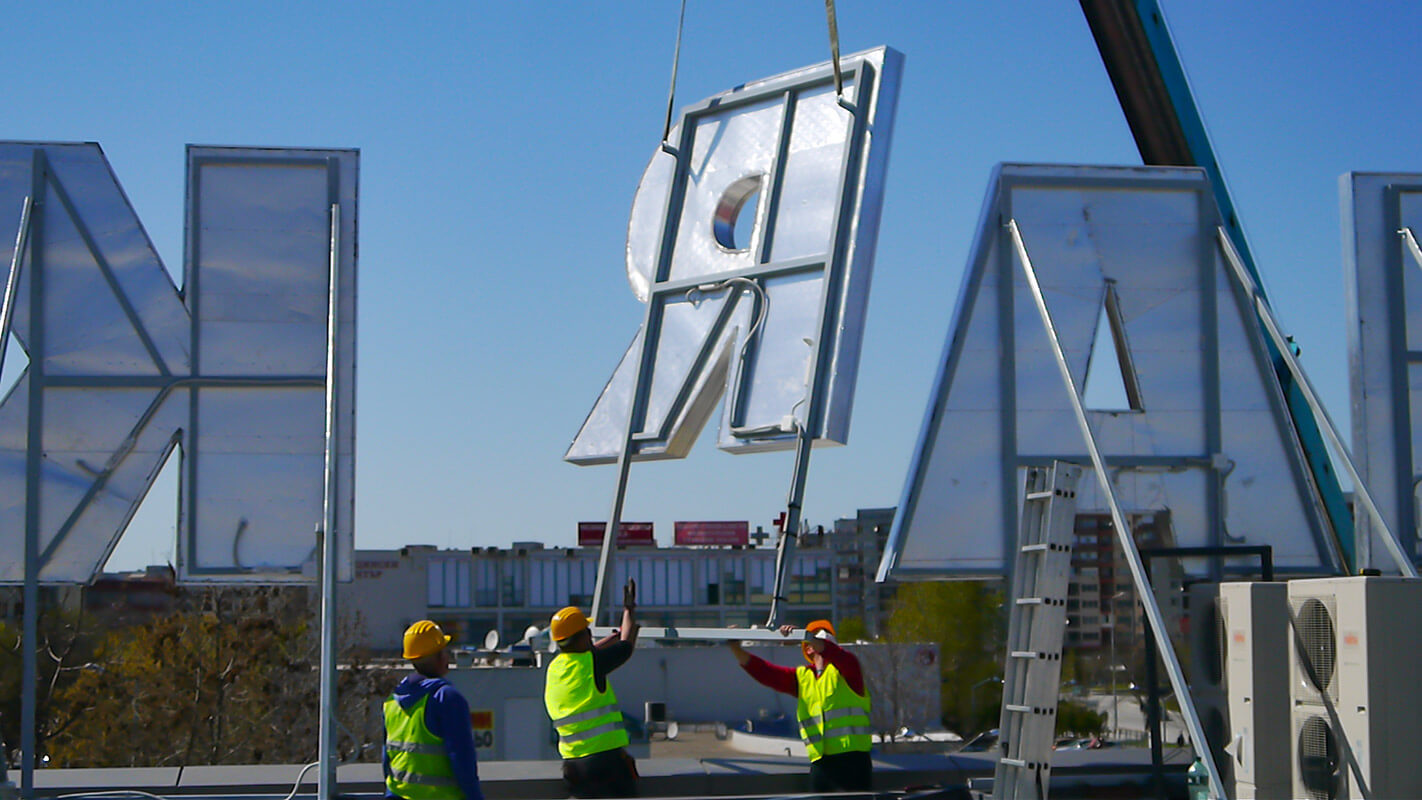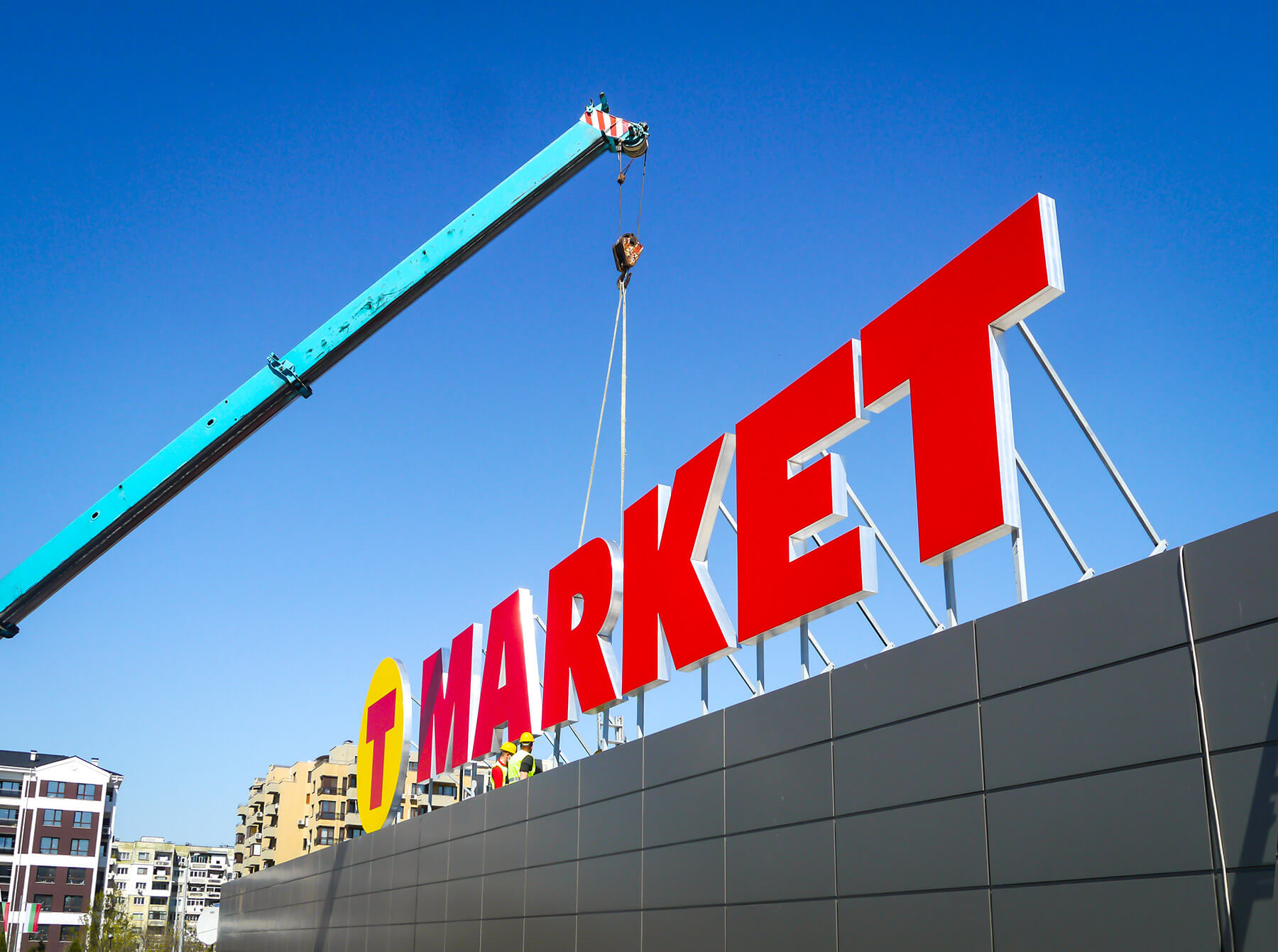 ---
Client: Maxima Bulgaria
---
Date: April 2020
---
Warranty: 3 years
---
Location: Plovdiv
---
"We express our satisfaction by the correctly and quality work performed, thank you for the responsiveness of the team and the good business relations that we will continue to develop even in the future."