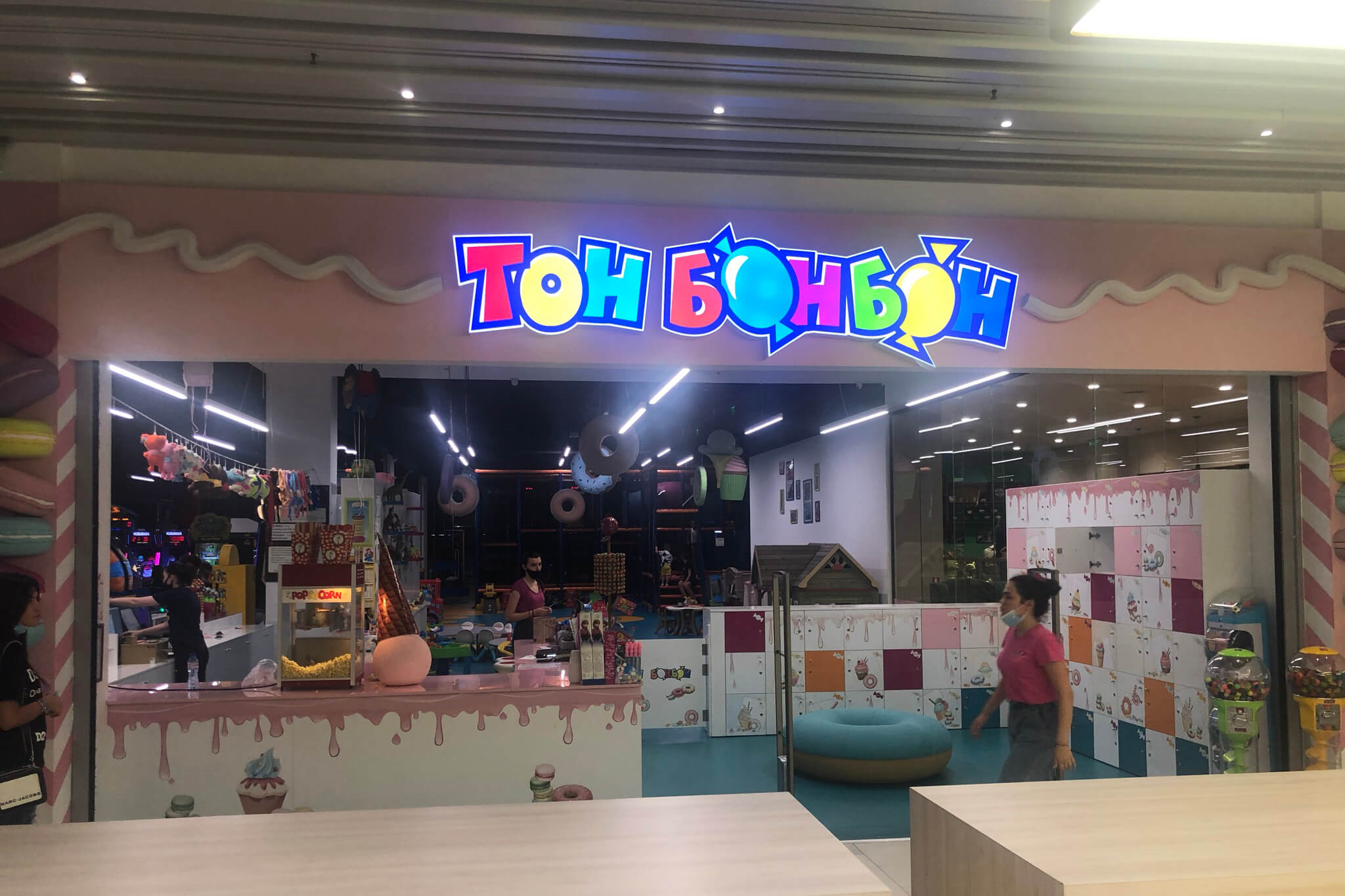 Kids's party center Ton Bonbon makes sure the children to create unforgettable memories of their holidays! They have a special team for decorations, arenas for laser battles Q-Zar and Dance & Karaoke Club Lollipop. The center entrusted the Media Design Advertising Agency with another responsible task, the production of illuminated channel letters for their site in Mall Plaza in Plovdiv.
Illuminated acrylic channel letters for Ton Bonbon
The channel letters for Ton Bonbon our team made acrylic. We covered the face with translucent film to fully present the company's established vision. This type of channel letters is one of the most common. They are preferred because of their good appearance and reasonable price. In addition, the material allows the formation of fine details.
The letters are illuminated with high-end LED modules from the Korean manufacturer G.O.Q LED. They contain a Samsung chip and offer quality and durability at affordable prices.
Attractive advertising with channel letters
Three-dimensional channel letters are a great way to be noticed! It is possible to make them illuminated or non-illuminated and to place them both in the interior and on facades and open spaces. Advertising agency Media Design has many years of experience in the field of outdoor advertising, which gives us the necessary knowledge to create exclusive products for every type of business.