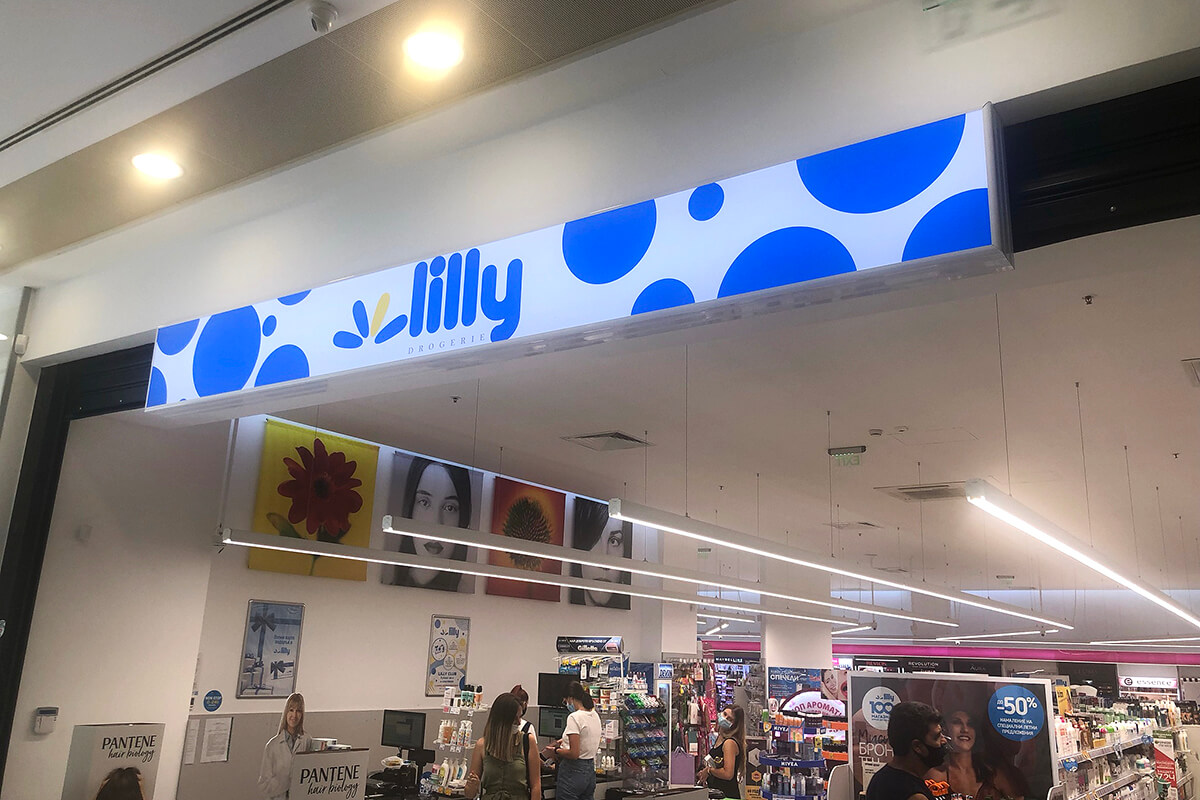 In the well-known Lilly Drogerie, you can find a wide range of decorative and white cosmetics, organic products, everything for hair, products for mother and baby, accessories, household chemicals, food supplements and more. To be close to you, they have 90 stores across the country. They trust the Advertising Agency Media Design for the production of illuminated advertising.
Illuminated flexible face sign with aluminum profiles – Lilly Drogerie
The advertising product we made for the drugstore Lilly is made of aluminum profiles and vinyl face. Our team has been working for the last 20 years with vinyl canvas from the most renowned manufacturer in the industry – 3M. Vinyl 3M Panagraphics III is strong, very durable and with a 4-year warranty. We installed 3M Scotchcal Translucent 2330 film on it.
The sign is illuminated with LEDs with a Samsung chip from the Korean manufacturer G.O.Q LED. As an advertising agency that cares about quality and safety, we work only with effective and proven materials.
Strength, durability and more advantages
This type of illuminated flexible face signs are very strong, thanks to the special aluminum construction. In addition, the material does not corrode and even after 10-15 years it looks great. Their main advantage is that the desired size is not a problem no matter how big. And, the light and simple construction allows installation in complex and hard-to-reach places.