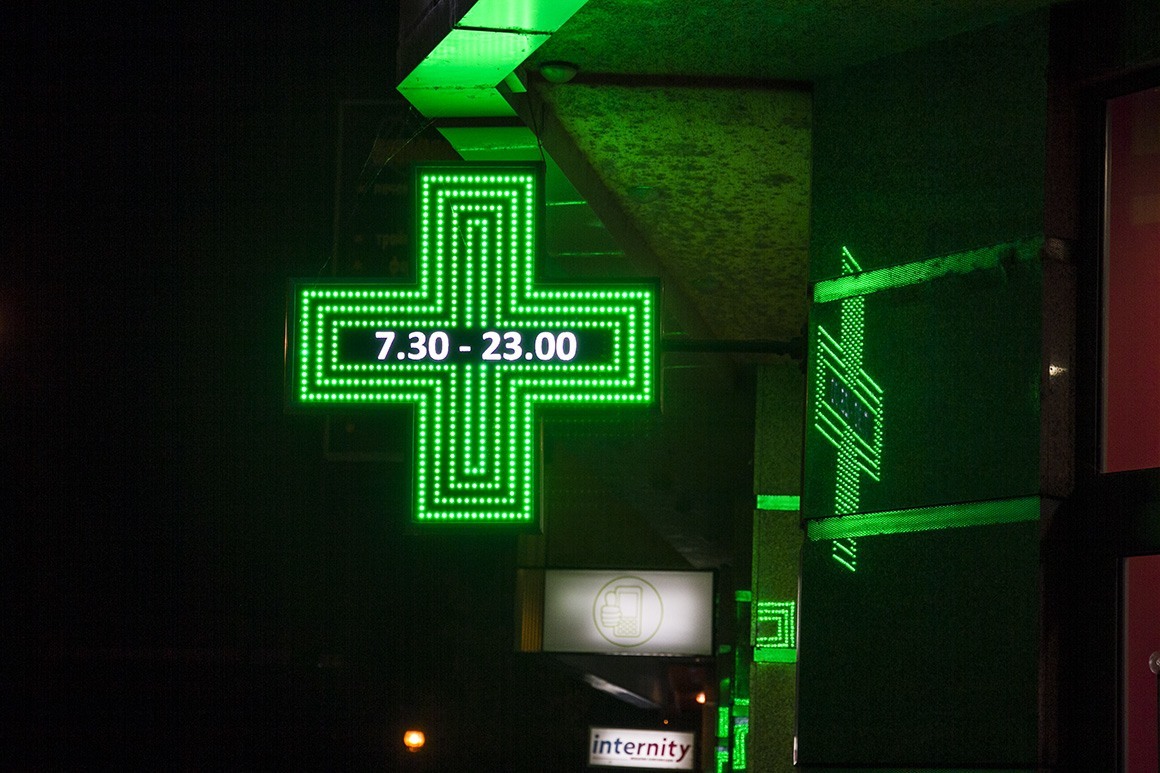 Illuminated sign for Avenue Pharmacy, Plovdiv
One of Avenue's pharmacies received an alluring illuminated sign that attracts the attention of passers-by.
The element is an illuminated cross with aluminum sign systems and etalbod with green LED lighting. On the front side of the cross, there is an inscription with the business hours of the pharmacy. The numbers 07.30 – 23.00 are made from opal Plexiglas and G.O.Q. LED lighting.
---
Client:  Avenue Pharmacies
---
Date:  November 2012
---
Warranty: 3 years
---
Location: Plovdiv
---