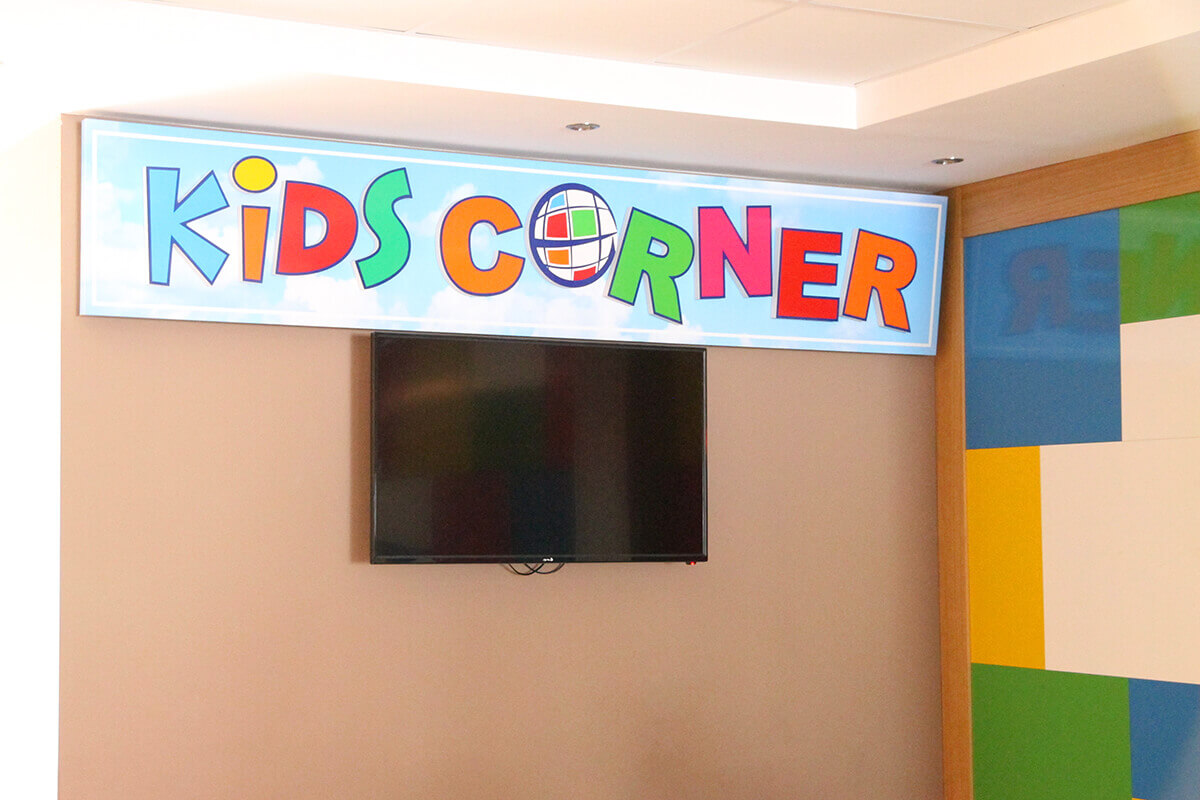 Hotel Diamond is located in the heart of the resort town of Sunny Beach. Thanks to the luxurious atmosphere, the quality of the offered services and service, the hotel enjoys an excellent reputation and is preferred by the tourists.
Advertising sign for kids corner in a hotel
In order to be visibly marked, the management of the hotel Diamant turned to the Media Design Advertising Agency for the production of a sign with embossed letters for their kids's corner. We used Etalbond as a base for the creation of the product, and the letters themselves are made of 24 mm PVC wrapped with 3M Scotchcal 50. This is a high-class polymeric film designed for flat and slightly curved surfaces. Suitable for advertising signs on non-illuminated signs, windows, shop windows and cars.
The sign successfully directs to the place, carrying the necessary message and a fresh, attractive for children color vision.
Interior signs as a design solution
The creation of visual communication in your site can be achieved through interior signs. There is no more effective way to impress and hold people's attention than visual content. Advertising agency Media Design offers all types of interior advertising. The beautiful and aesthetic appearance of our advertising works and the low price make them a very preferred choice.