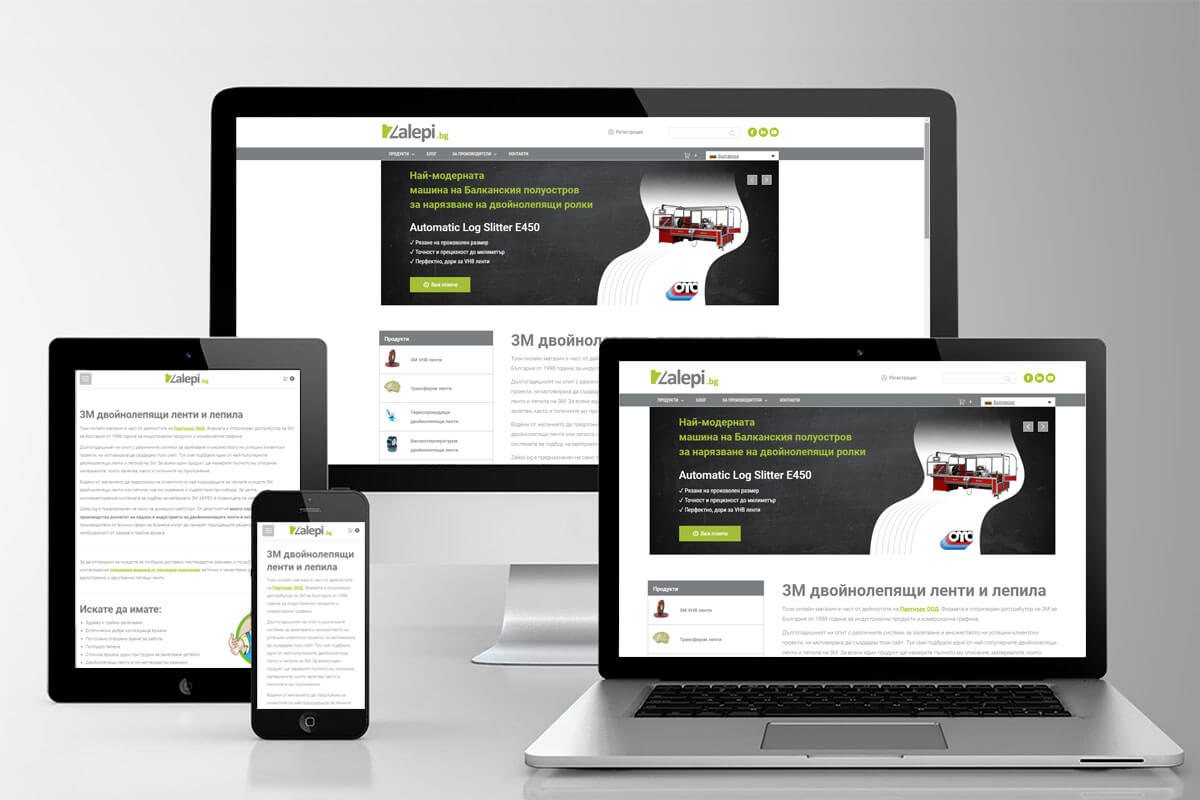 Online store for adhesives and double-sided tapes zalepi.bg. Copywriting services, SEO optimization, graphic web design, that all of them come together, are also managed by Media Design.
The online store is developed with an easy navigating interface and simple design. The system 3M ASPEC is integrated to make it easier for the user to choose the right product – adhesive or double-sided tape. With a few clicks on the menu filters, the customer receives the most relevant products for what he's looking for. We also added the ability to calculate the price for the double sided tapes to the customer's desired size – online calculator.
The internet shop zalepi.bg is available on 3 languages – Bulgarian, English and Serbian. The customers can choose between two delivery options – "С мой куриер" or "Speedy". Payment only in cash.