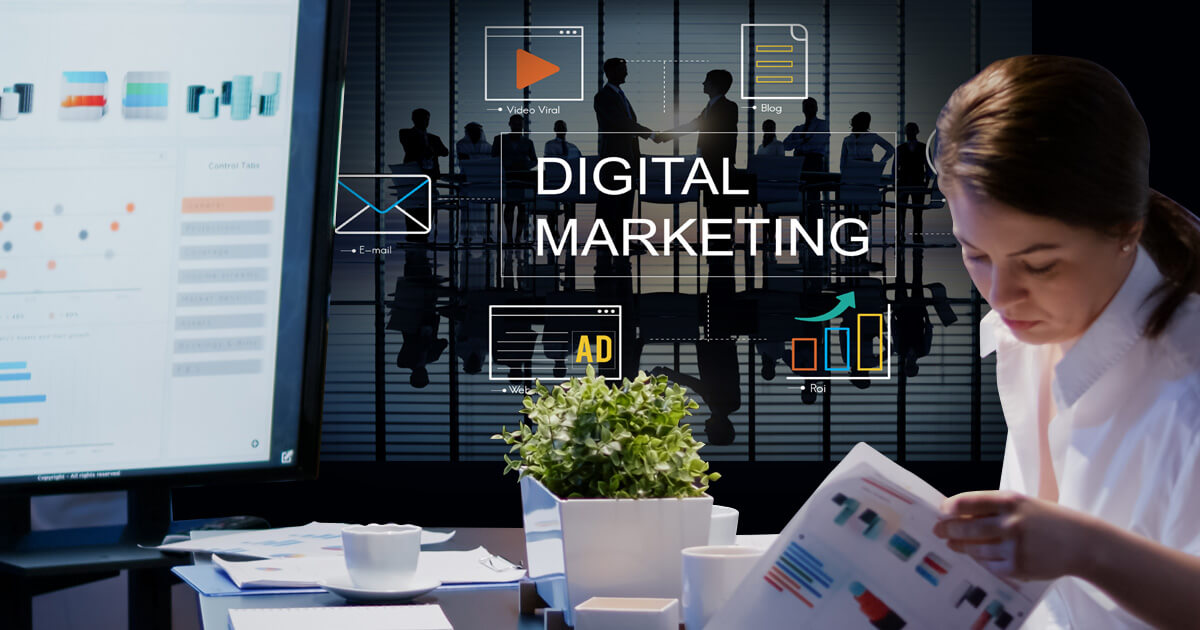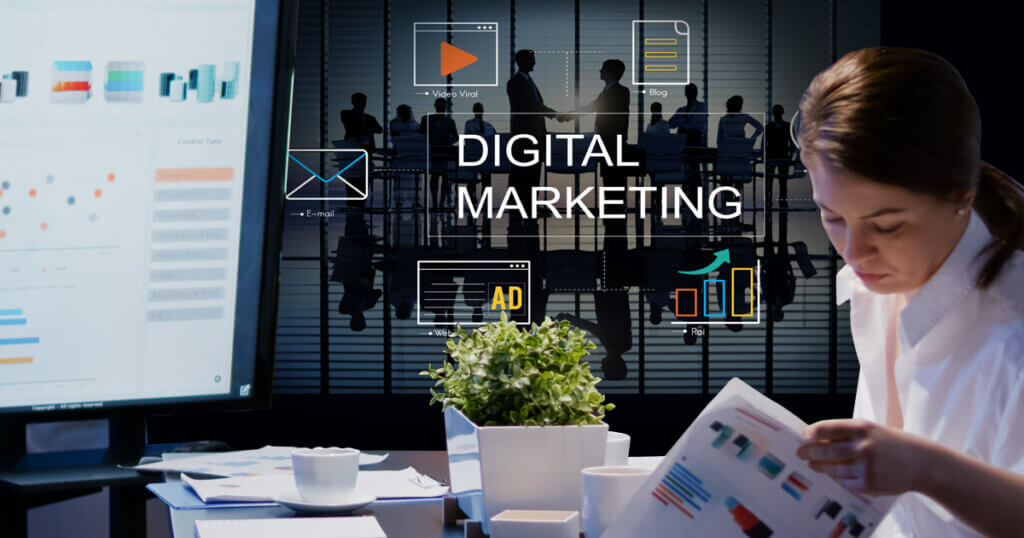 If you see yourself as an ambitious digital marketer in training or have already proven yourself, you should definitely have researched the new trends in every types of digital marketing. There are some new things you should consider like video marketing, influencer marketing, content marketing and others. Maintaining the latest trends in the industry is a necessity for professionals who want a future in this field. With the increasing rate of change each year, every digital marketer or advertising agency must constantly invest time and energy to improve their skills and learn.
Having a good knowledge of the operation of algorithms, new changes or features gives you the advantage of an entrepreneur and creates the most effective marketing campaigns for you and your company. Also, being aware of the trends, you have the opportunity to stand out with a different and more attractive branding and design.
Voice search optimization and artificial intelligence used to be the new fad, but now only the latest in digital marketing is a major concern for most business owners.
We present you the top 30 trends in digital marketing that will catch up with all of us by the beginning of 2022.
1. AI marketing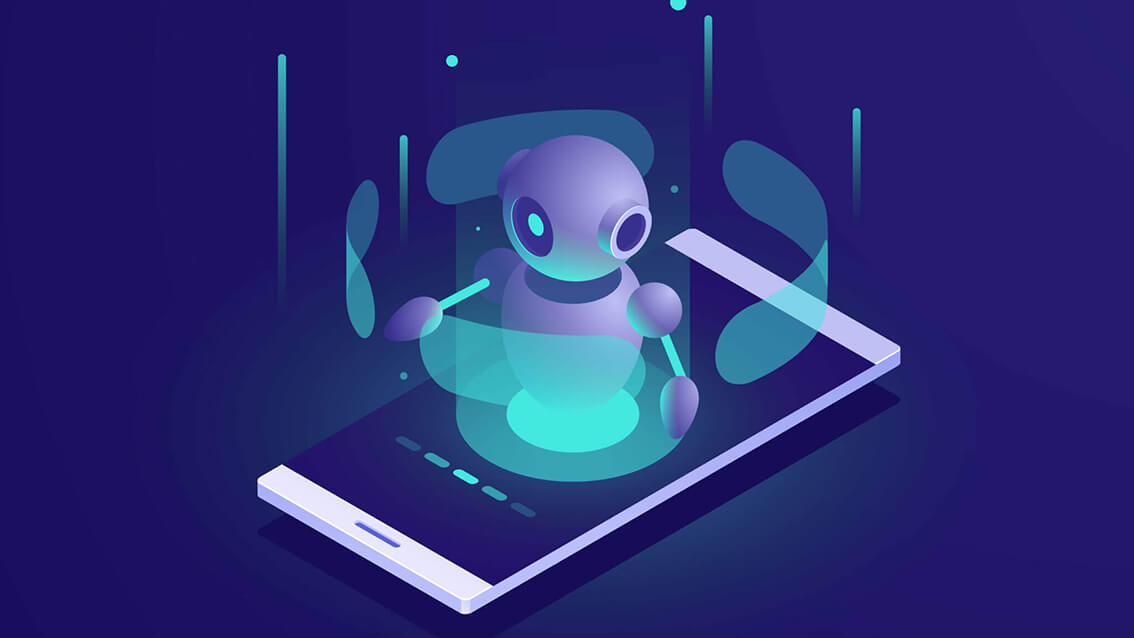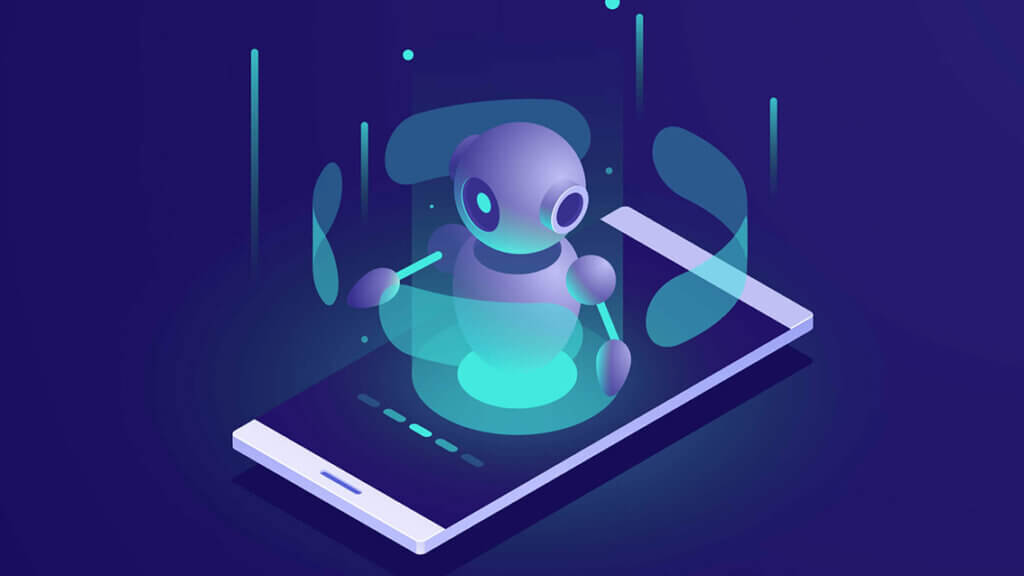 All the marketers talking about lately is the huge artificial intelligence wave that will conquer every aspect of our life in the future. Some you know that this change has already begun. 60% of Internet users have already interacted with the AI chatbot to resolve requests in multiple applications and websites.
Most of the content we consume on our social platforms is fine-tuned by AI to make our stay longer! This technology is expected to be a $ 190 billion industry by 2025, and digital marketers have an incredible opportunity to use this high-tech tool.
AI is a complex algorithm that is learned by looking at the vast amount of data for a particular area or topic and learning the models that work best. AI training capabilities provide programmers with the ability to make effective changes to results by allowing AI to use the techniques it believes work best.
There are many examples of artificial intelligence that has already carried out unthinkable activities such as writing content for JP Morgan and Chase. (JPMorgan Chase & Co. is a US multinational investment bank and financial services holding company based in New York.) They use an AI content writing assistant called Persuado.
AI can perform many functions and act as a continuation of any digital marketer who knows how to use it. It is cost effective, precise and extremely efficient. Seeing so many giant companies use it, each team must follow their example and create a plan to include AI in their toolkit.
2. Youtube Shorts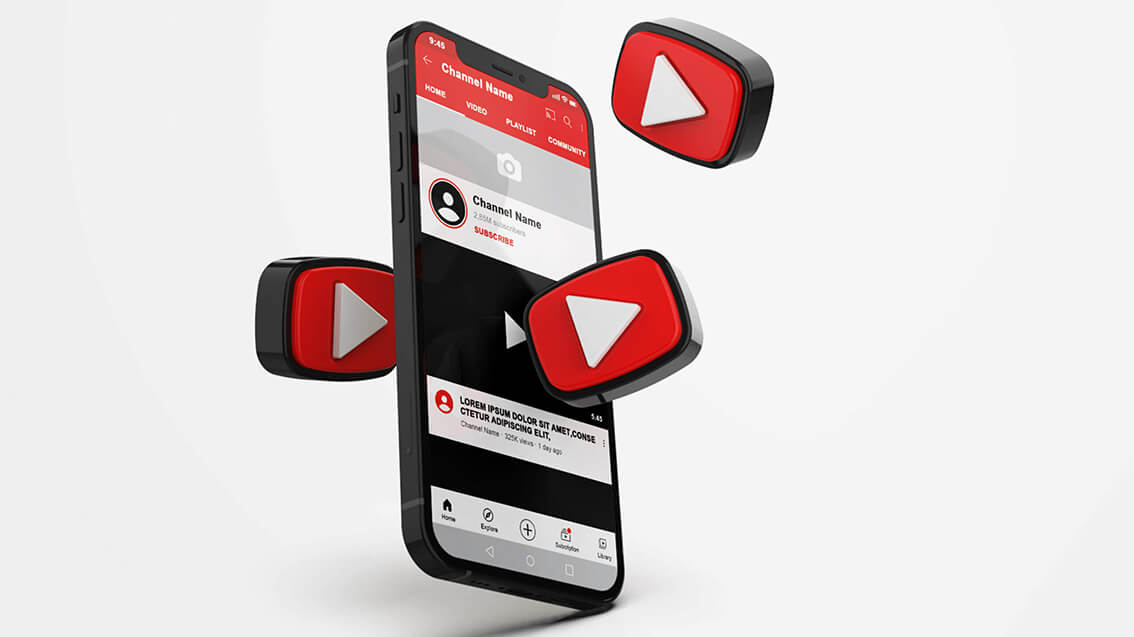 The latest addition to the popular YouTube platform is called "Shorts". It's similar to Instagram Reels, where you can create short-form video marketing content in 15 seconds or less. With the growing popularity of short video marketing content today, YouTube Shorts is a very good opportunity for all those who have an existing target audience on this platform. Engaging 15-second videos is all it takes now to get your viewers' attention.
3. Augmented reality – AR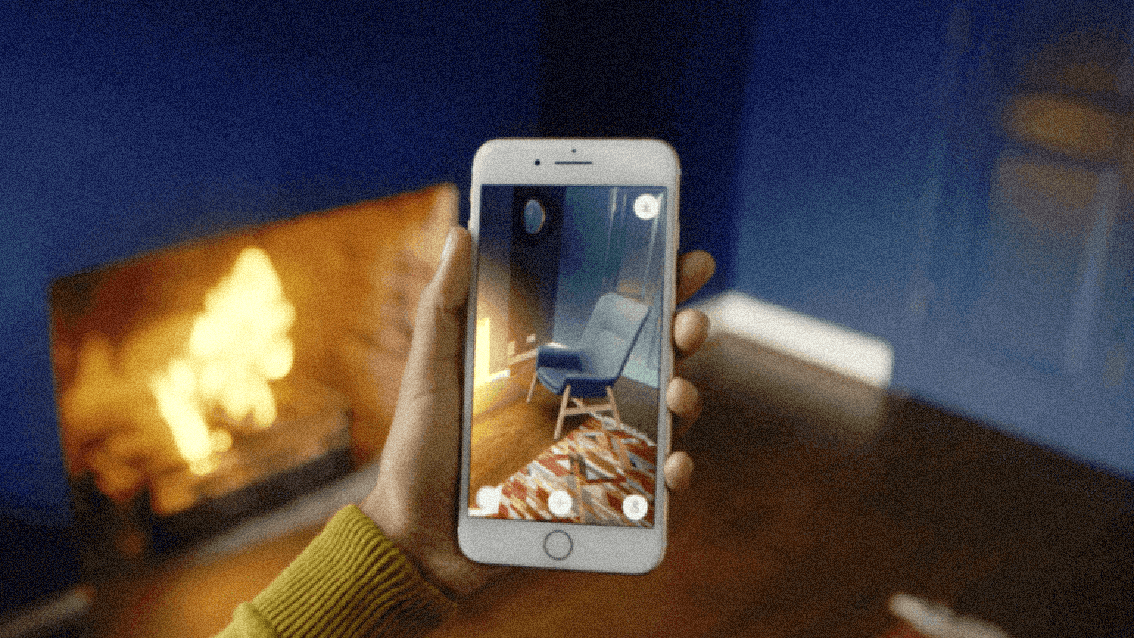 According to Wikipedia's definition, augmented reality is an interactive experience in a real environment, where objects in the real world are enhanced by computer-generated perception information. It consists of 3 main functions, a combination of real and virtual worlds, real-time interaction, accurate 3D registration of virtual and real objects.
According to Wikipedia's definition, augmented reality is an interactive experience in a real environment, where objects in the real world are enhanced by computer-generated perception information. It consists of 3 main functions, a combination of real and virtual worlds, real-time interaction, accurate 3D registration of virtual and real objects. Experts predict that AR will continue to outperform VR in terms of market share. Brands are gradually using this AR technology to enhance the consumer experience and increase sales. One such example is IKEA, which has its own application that allows users to click on a photo of their room on their smartphones (iOS 11.0.1 for now) to test IKEA's furniture in it. Users can move the furniture around to check how the furniture looks different from different angles.
Another example would be Gucci, the latest luxury brand that recently added an augmented reality feature to its app to allow consumers to "try on" sneakers. The user can choose between 19 different types of sneakers by pointing the camera of his smartphone down and simply sliding left and right. The app also allows users to take photos, which can then be shared on social networks or chats. With the increase of AR, more than ever we will see a huge development of fashion brands, as technology provides them with an interesting and effective way to grab the attention of the customer.
4. Voice Search Optimization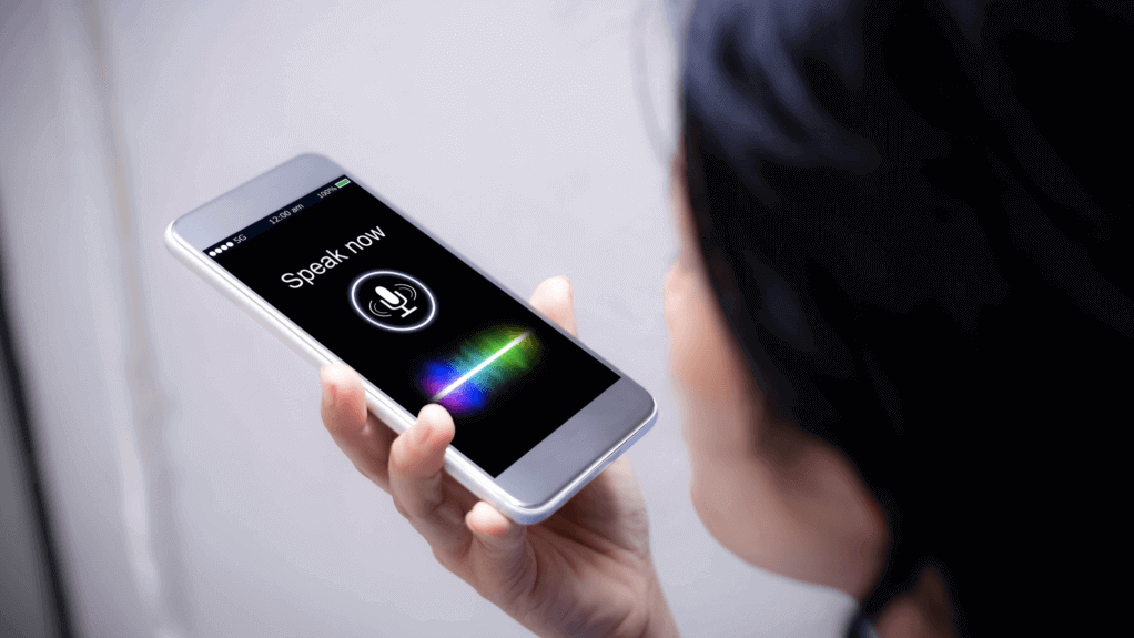 According to a Review42 study of voice search, they found that 55% of teens use voice search every day. This mass acceptance by the whole generation shows how popular voice search will be in the future.
There are several reasons why voice demand, a feature we all got with our smartphones in 2014, is growing greatly this year. First, the growing acceptance of intelligent speakers. 20% of households have purchased a smart speaker such as Amazon Alexa or Google Home. The adoption of devices that are fully controlled by voice search is a great indicator of how people have become accustomed to this new behavior.
Second, Google claims to have achieved 95% accuracy with its voice search. Thanks to the higher precision of the search, the desire to use for voice search jumped several times.
Third and most importantly, by 2022, 50% of all online shopping is expected to be done through voice results. This is a huge opportunity for digital marketers. With so many growth factors showing an increase in voice demand, preparing your website for voice search will be very important in the future.
5. Programmatic Advertising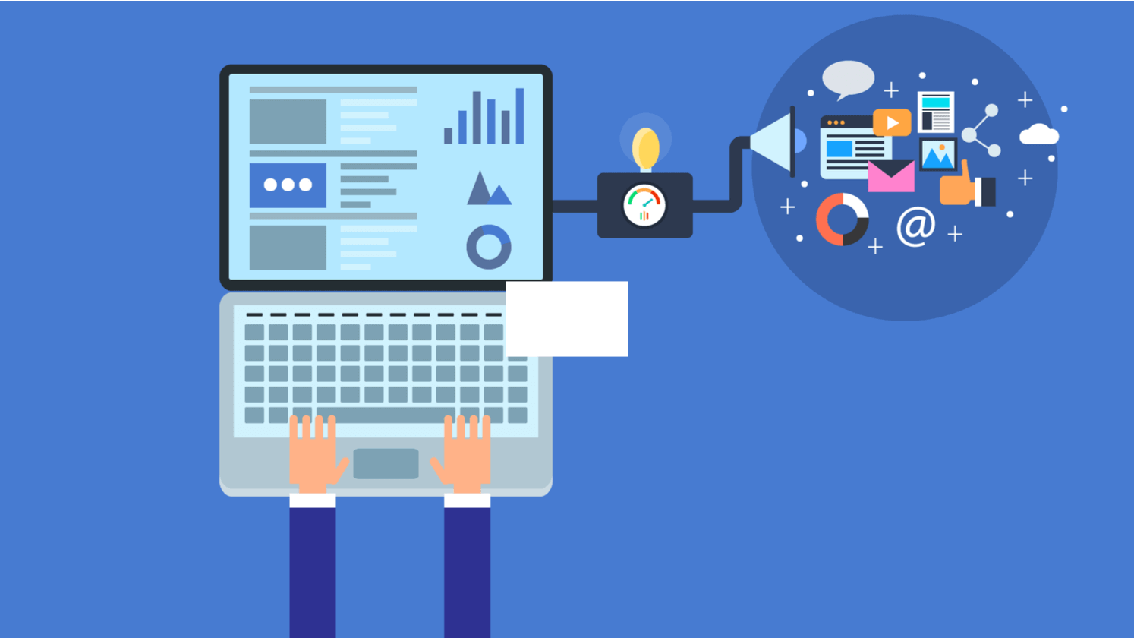 Programmatic ad Buying is the use of software to create digital advertising. While the traditional method involves human intervention, requests for proposals, etc., software purchasing uses algorithms and machines to purchase advertisements. Program advertising is when AI is used for automation so that advertisers can target a more specific audience. Automation is fast and efficient, which ultimately increases conversions and reduces the cost of acquiring customers.
Real-time bidding is a type of programmatic purchase of ads that allows better and faster targeting of eligible ads to be bought and sold on a case-by-case basis, which means that visitors who are your target audience will be exposed to advertising. This facilitates the maintenance of social networks, making the work more efficient and the results more satisfactory.
How program advertising works:
Program advertising is growing rapidly each year and is expected to be widely used in the next few years.
According to a study by eMarketer, display advertising in the United States in 2021 is nearly 88%, and is expected to be replaced by program.
*Display advertising, also known as banner advertising, is a form of paid online promotion, which is usually a projected image or photo and text. Viewers can then click on the image with the promotion to be taken to the relevant landing page.
One of the best examples of this would be The Economist, a digital and print publication that launched a programmatic advertising campaign to persuade curious readers to turn to the website. The same campaign generated 6,50,000 new prospects, an additional return on investment (ROI) of 10: 1. Brand awareness of "The Economist" also increased by 65%.
6. International Ads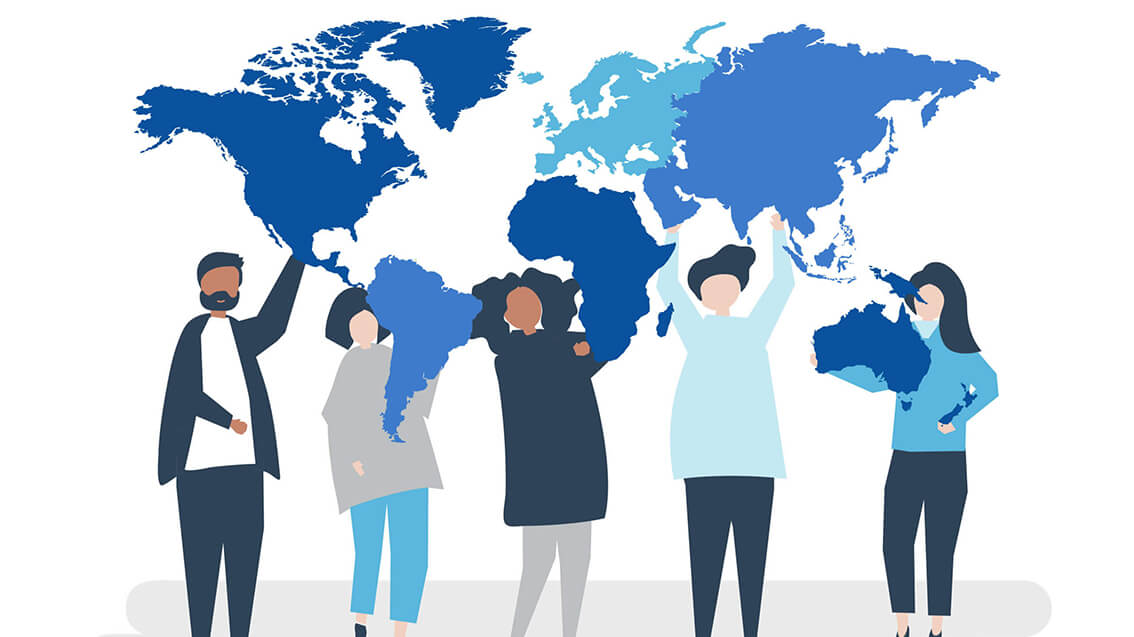 Digital marketing has opened global doors for every business. You can now run ads in different countries and capture global markets. This is one of the hottest trends in digital marketing because you can now increase your audience at a similar or lower cost. In some countries, you'll be able to run ads at a much lower cost than in your own. Thus, international advertising is a trend that will soon be needed.
7. Chatbots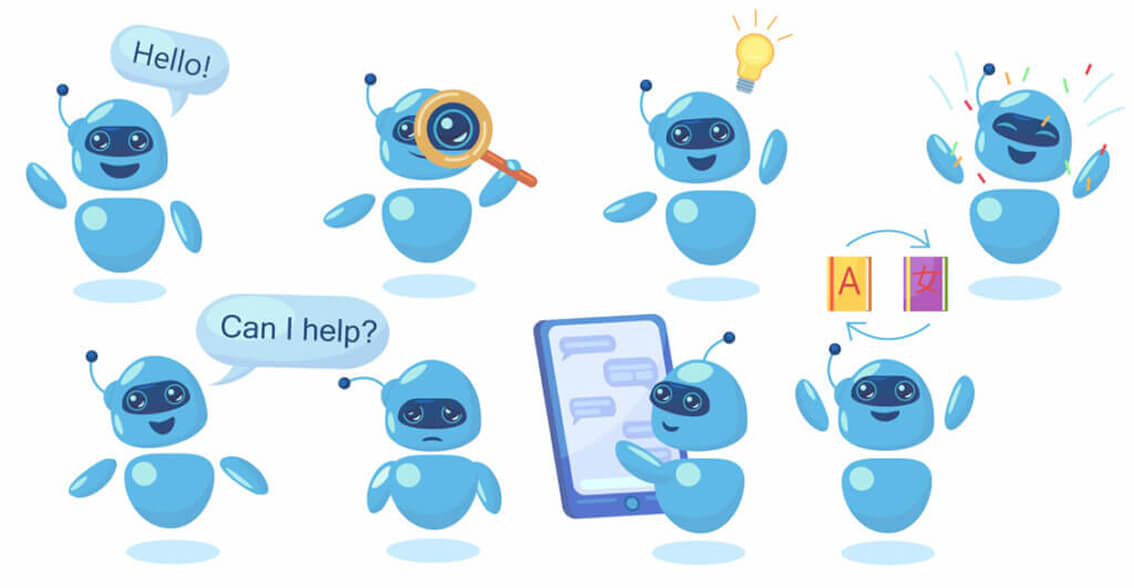 Chatbots are considered one of the leading trends in digital marketing in 2021. AI-based technology uses instant chat messages with customers and website visitors. It is basically designed to communicate with customers through text or auditory methods.
Businesses can use the chatbots to communicate with customers. Since there are many users visiting the website at once, it is advantageous to have a technology that meets hundreds of users at once. The advantages of chatbots are 24/7 customers service, immediate answers to inquiries and simple questions answers.
Study shows that 63% of people prefer chatbots for communicating with companies or brands. This virtual support provides excellent customer service, which means that the business is freed from repetitive tasks and can focus on important work.
For example, Starbucks has introduced a chat bot that works through the MyBarista app, where you can order via voice message via Amazon Alexa or chat. Another amazing product of chatbot systems is Google's recently launched LaMDA project. This will revolutionize future generations of chatbot systems. Google Lamda is a conversational AI, which means "language model for dialog applications" and is built on previous models such as BERT and GPT-3. LaMDA was opened by Google in 2017, but unlike traditional chatbots, which are simple in conversations, LaMDA can handle open questions. Interestingly, Google soon aims to integrate LaMDA with Google's search engine and other Google-based services.
8. Personalization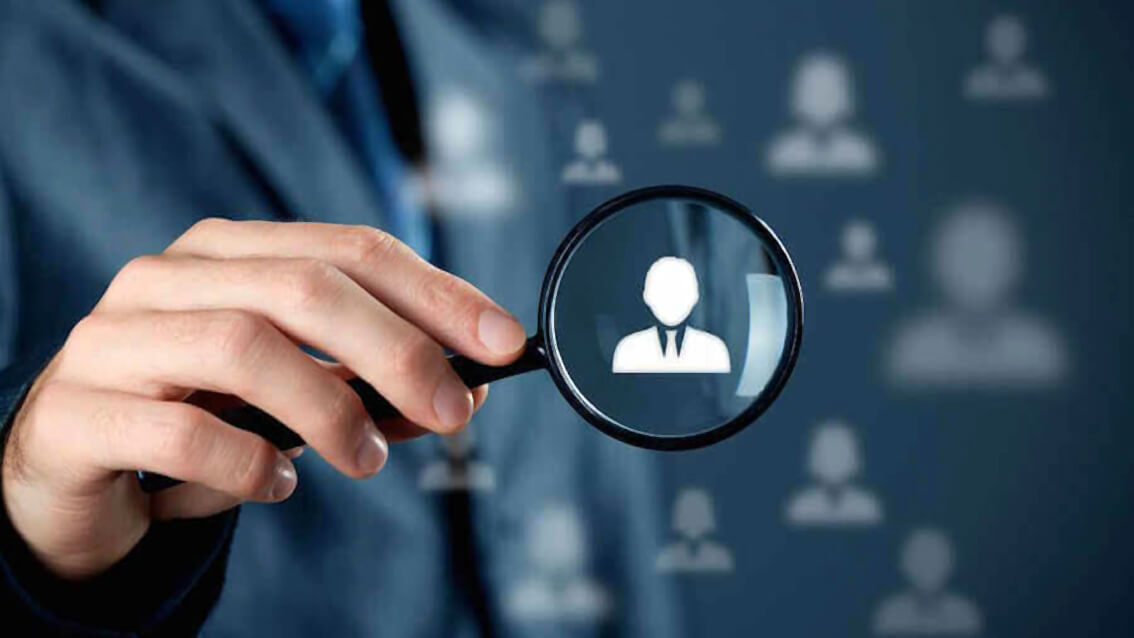 If you want to outperform your competitors and want to stand out in the market, you need to focus on customizing content, products, emails, and more. Customization is the next big trend that will soon become an industry standard.
According to a study by Instapage:
63% of consumers are annoyed by the fact that brands repeatedly continue to impose universal advertising messages.
80% of consumers say they are more likely to do business with a company if it offers them personalized messages and offers.
90% of users say they find personalization interesting.
The best examples of understanding the power of customization are Amazon and Netflix, they have customized recommended movies for each user. Starbucks has introduced a mobile app that tracks a customer's number of visits, the customer's purchase history and their location. This app allows customers to customize their drinks and allows them to receive prizes. The "reward system" feature in the app itself increased revenue to $ 2.56 billion.
9. Automated and personalized email marketing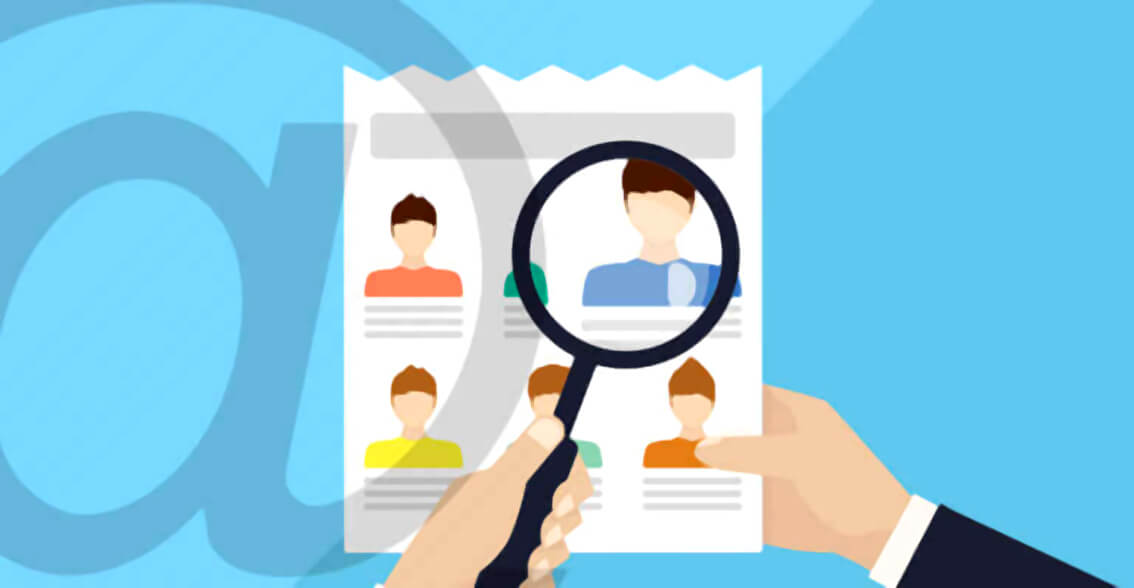 As the name suggests, automated email marketing sends emails to your customers automatically based on triggers or schedules you set. Emails have always been the most reliable channel for digital marketing. Promotional emails are an amazing way to connect with your customers and let them know what your organization has accomplished or if a promotion is coming up. However, due to the overuse of mass e-mail tactics, most people have stopped responding to promotional emails. Personalized emails are a great way to get your customer's attention and create a much more engaged customer base.
According to Backlinko's research:
You are 6 times more likely to receive a click from an email than from a twitter ad.
Adding a call-to-action button to your emails instead of just a text link can lead to a 28% increase in clicks.
78% of traders have noticed an increase in engagement (including CTR) in the last 12 months.
Making your customer feel special is important for any business. Personalized emails do just that, they give the customer the feeling that the business is far more than an imaginary unit, but rather a team of individuals, just like them.
A great example is when EasyJet has launched an email campaign using customer data to tell each customer essentially their individual story. The email campaign uses customer travel history with the airline to create personalized stories that offer and recommend where they would like to travel next. 12.5 million personalized emails were sent, which have a 25% higher CTC than non-personalized emails.
10. Video marketing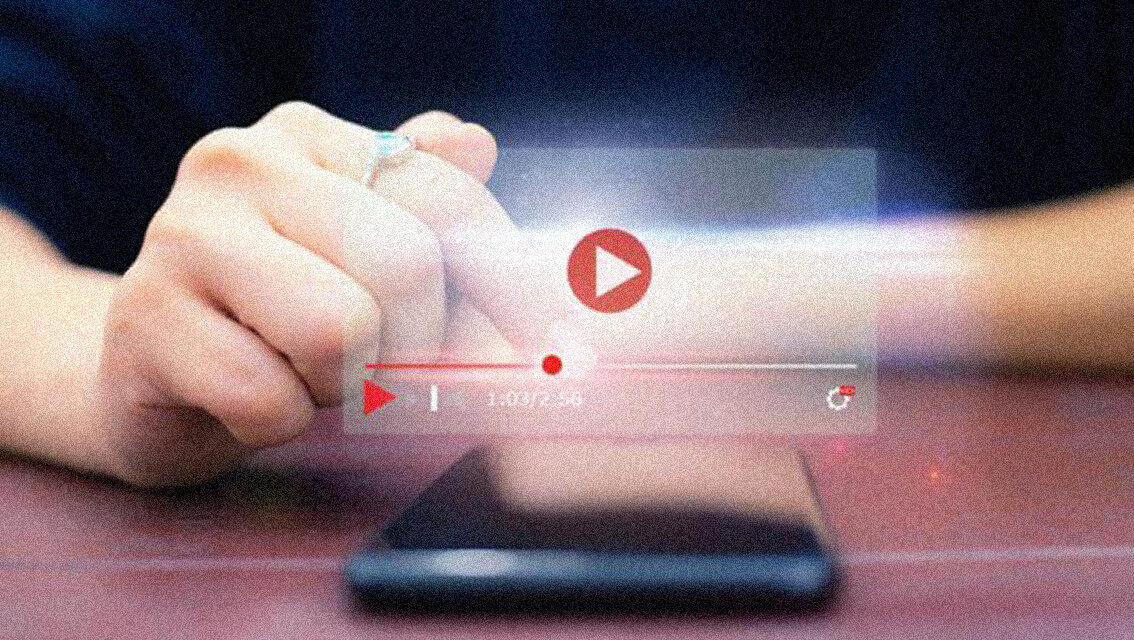 Video marketing is also one of the leading digital marketing trends in 2021 and is likely to be at the top for years to come. Here are some statistics that will demonstrate the importance of including a video in your list of current digital marketing trends.
According to the Impactplus study:
72% of advertisers say that video marketing have improved their conversion rate.
70% of users say they have shared videos of different brands.
52% of consumers say that watching videos with products makes them more confident in online shopping decisions.
Video marketing content is 50 times more likely to attract users than plain text.
One of the problems that marketers have faced in recent years has been to display long-format texts on mobile screens, as it becomes too difficult and tedious for consumers to read them. However, the video can present the same information in a much better way, regardless of the device.
According to Seotribunal, if your website includes a video, it is 50 times more likely to bring organic search results than plain text. Why is this happening? Because people find video marketing content more compelling, Google offers such sites with the best results. But just creating a video is not enough.
You need to make sure that you are familiar with current trends in video marketing:
Live broadcasts on mobile devices
Short videos
User-generated video content
Online training and educational videos
Video marketing advertising
Interactive AR content
Shopping videos
Virtual events
11. Instagram Reels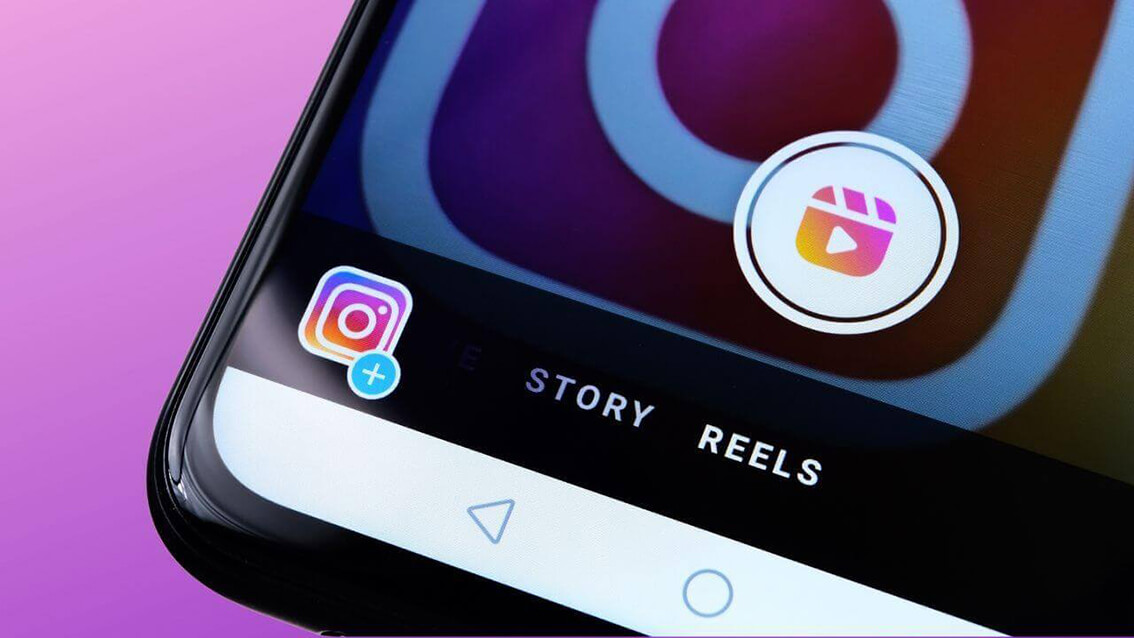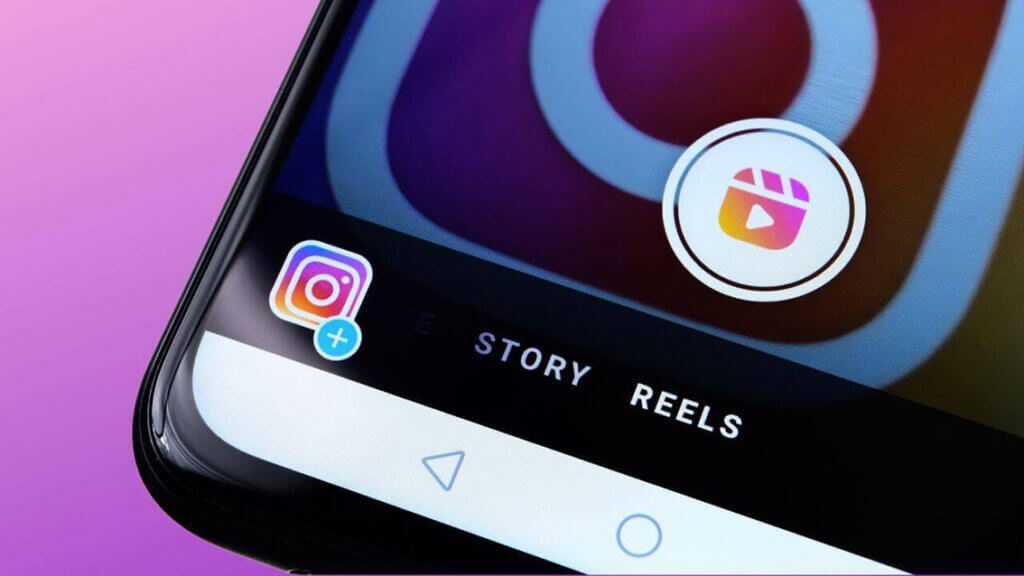 Instagram Reels was great news for marketers and content creators. Especially since TikTok is banned in several countries, Reels is a good substitute. The great news for digital marketers is that Reels provides more than double the level of engagement compared to publishing a normal video.
Now with the recently released features of Instagram Reels, you can even track your performance and analyze your work! According to Hootsuite NFL, Reels generates 67% more engagement than regular video posts. As a marketer, you can use this feature to display many types of content, such as informative content, behind the scenes of the organization, product reviews, and more.
An excellent example of this are Louis Vuitton's Instagram Reels, they are high quality, stunning and very innovative. Each Louis Vuitton video marketing strategy became a viral with an average of 5 million views!
12. Shopping content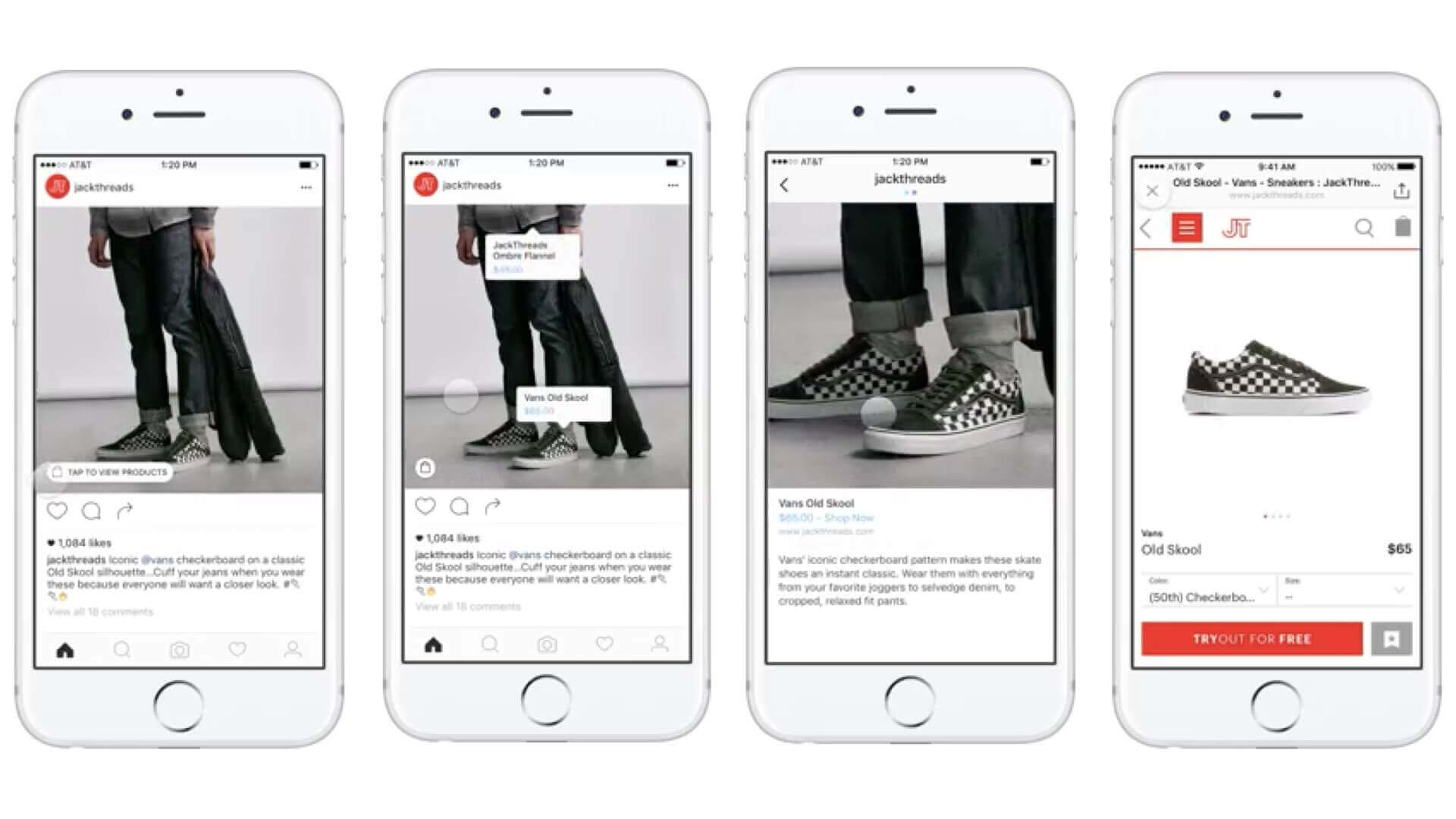 Shopping content is any content – image, video or article, which includes a direct link to a shopping portal. This makes the process of introducing the customer to a product by marketing the content and deciding to purchase the product on an e-commerce platform much simpler and more direct. A product of the e-commerce website has a very standard layout – description, details, photos and price.
With the introduction of Shoppable content, the way e-commerce works and offers its products will change. Instead of gloomy and boring product descriptions, each product can be sold as a story in the form of interactive content. Instagram has introduced a shopping content feature where users can purchase a product directly from a story or post. Even Pinterest introduced this feature to its audience.
According to Oberlo statistics: The projected number of global digital buyers in 2021 is 2.14 billion. In 2021, e-commerce sales are expected to account for 18.1% of global retail sales. The number one reason people shop online is free shipping. Brands like H&M have stepped up their marketing game with their shopping content by turning their Instagram account into posts. They tag products in their Instagram posts so that users from their huge followers of 36 million followers get inspired and discover new products and make purchases with Instagram alone.
Modern consumers appreciate the smooth user experience and the fascinating storytelling of their products. The user now expects fast-loading visual elements and rewards companies that have made an effort to create attractive content.
13. User-created content – UGC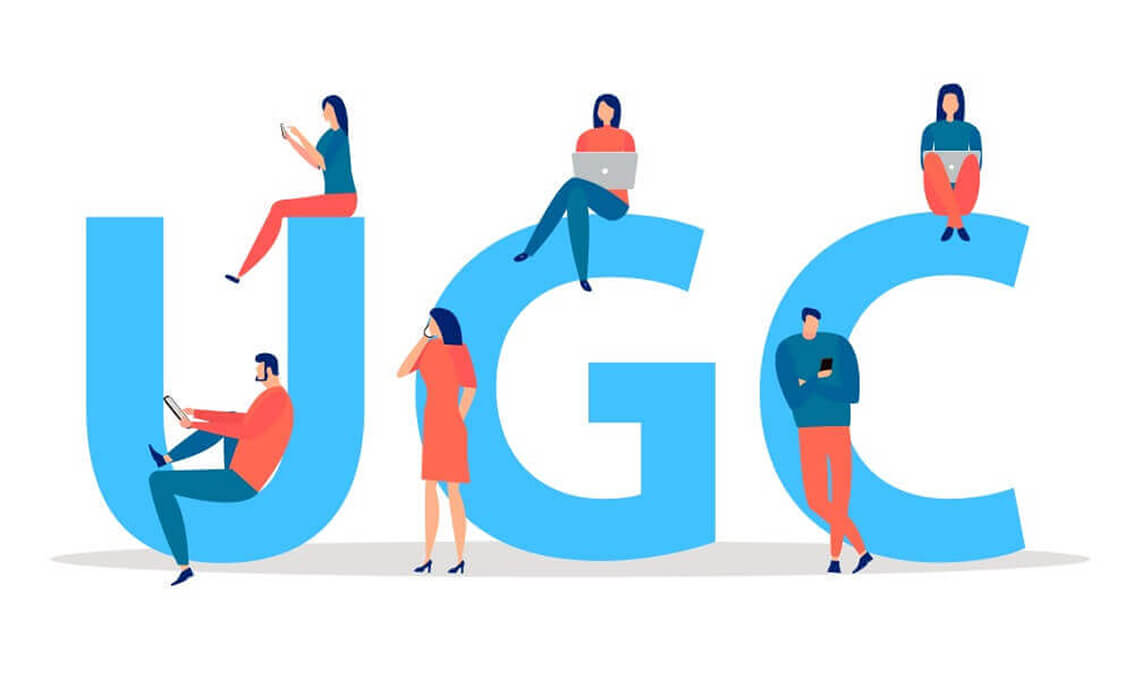 People like to participate in activities that are related to their favorite products or services. User-generated content takes advantage of the customer's excitement and encourages them to create something of their own with the product and share it with the world.
User-generated content (called "UGC" in the world of marketing) is any type of content that is created for a brand by its fans and then often promoted on social media platforms.
UGC campaigns are executed on creative offers from customers of a product or service, according to the challenge or prompt given by the company. This strategy is so effective that UGC posts enjoy a 4 times higher clickthrough rate than normal promotional campaigns.
UGC is a great strategy for several reasons. First, it significantly reduces the time, effort, and resources required to run a campaign. UGC's campaigns collect a range of high-quality promotional materials, all submitted by the client at no cost to the organization. Second, UGC receives 28% higher levels of engagement than a normal publication, as the publication trust confidence of an unpaid client is much higher.
Despite these wonderful advantages, it was noted that only 16% of brands have some form of UGC strategy. Of the brands that have used the power of this digital marketing trend, GoPro is a favorite of the crowd. By inviting their customers to make videos using GoPro equipment, they were able to create interest and excitement among people around the world to post their adrenaline-filled lives with these cameras with their Video of the Day campaign.
14. Influencer Marketing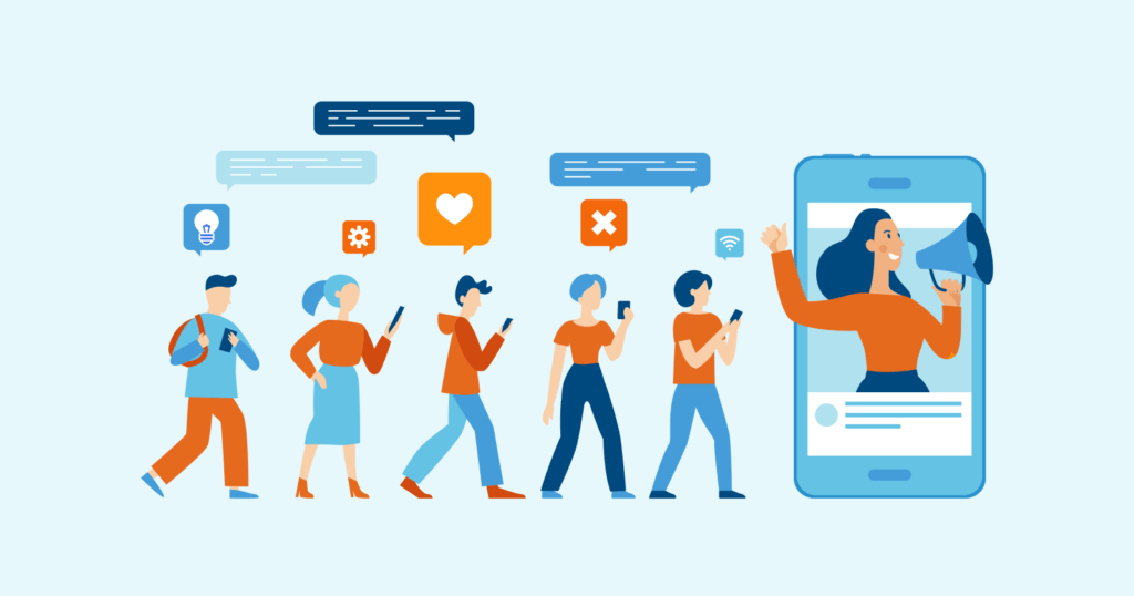 Influencer marketing is rather word of mouth marketing that focuses on using an important leader or person to expand the brand in the market. Influencers can be famous celebrities or YouTubers, Instagramers with hundreds of thousands of followers who can help spread the brand or business through social channels.
Here are some of the notable highlights about Influencer marketing HubSpot:
Influencer marketing is expected to grow to approximately $ 13.8 billion in 2021.
More than 240 new agencies focused on marketing and platforms for influence were created in 2019.
The majority (59%) admit that they have a separate content marketing budget, and 75% of them intend to allocate an influencer marketing budget in 2021.
90% of respondents in our study believe that influencer marketing is an effective form of marketing Influencer marketing can be the next big thing!
Influencer marketing can be the next big thing!
One of the best examples of influential marketing should be Adidas. This is one of the most popular brands using influential marketing to promote their products, meet influential people to increase their reach on Instagram and various social media platforms. They wanted to focus on the younger generation, so they ran an Instagram marketing campaign that worked wonders for them, as 70% of Instagram users are under the age of 35.
They collaborated with influential people such as Selena Gomez and Iga Wiscoa and presented #MyNeoShoot, they managed to win 12,000 entries for the competition through this campaign. In addition, their hashtag received a huge number of mentions and their Instagram followers increased by 41,000 because of this campaign. Speaking of sales, they managed to increase their sales by 24% and at the same time the sales of this Nike fell by 9.1%.
15. WhatsApp / Viber Marketing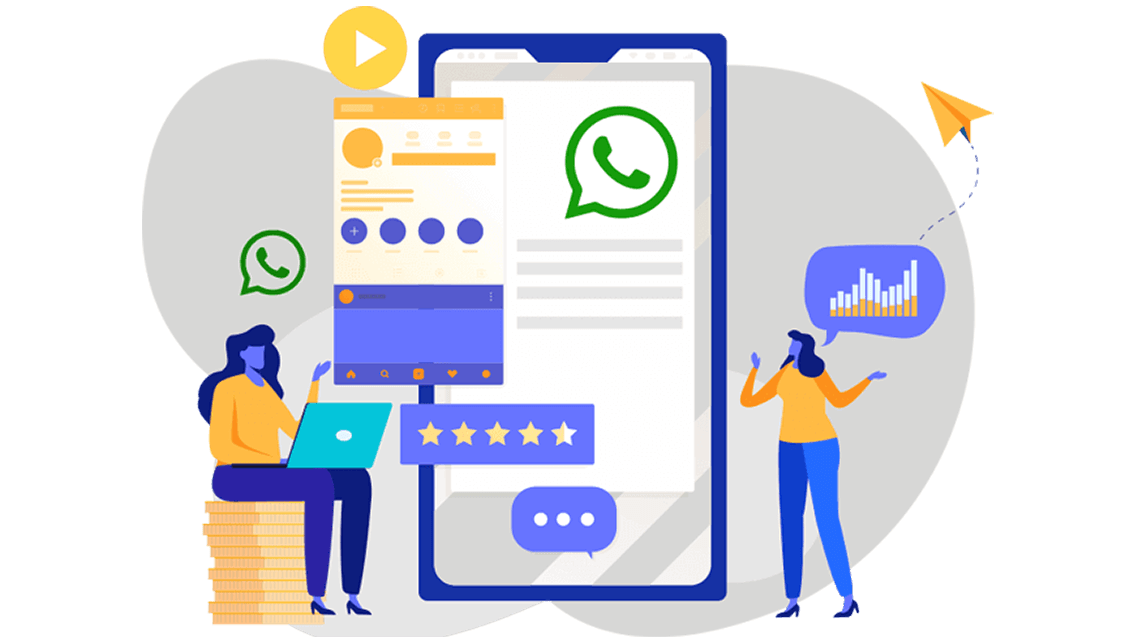 WhatsApp marketing is considered one of the biggest and most compelling trends in digital marketing in 2021. WhatsApp has completely changed the way businesses now reach and engage their customers. You can now write in person in an application that is used by all age groups and is always checked several times a day. And you won't scare users because you'll reach them through a WhatsApp business account that helps them trust you and your business. You can accept orders from users, inform them about the status of their orders and even receive and make payments! This is one of the best trends in digital marketing that you need to consider.
16. Geofencing (location based marketing)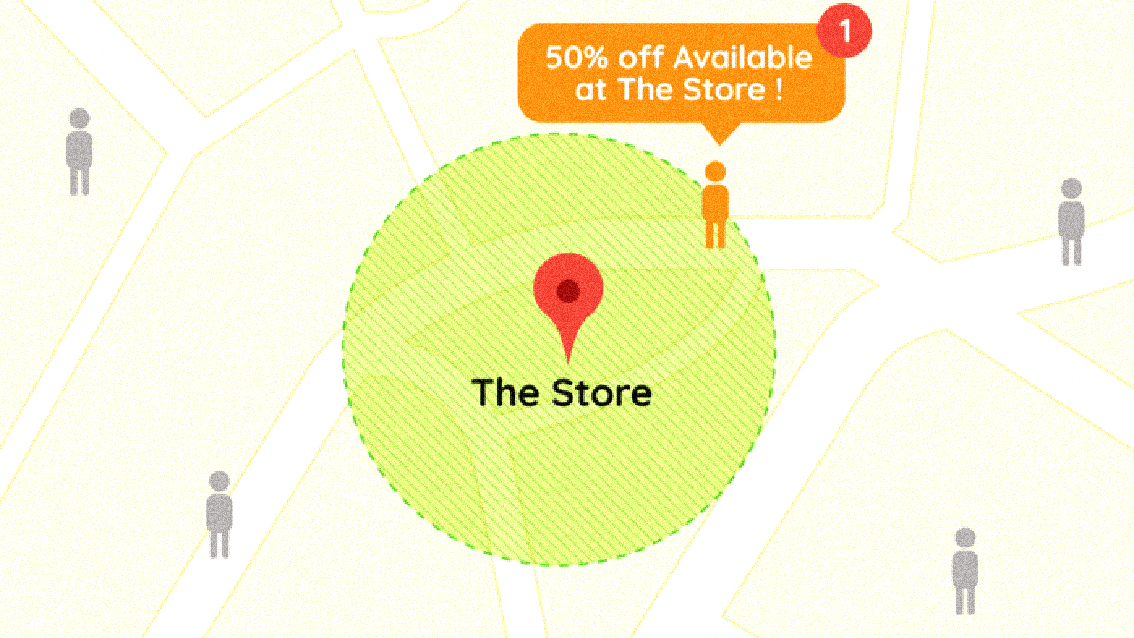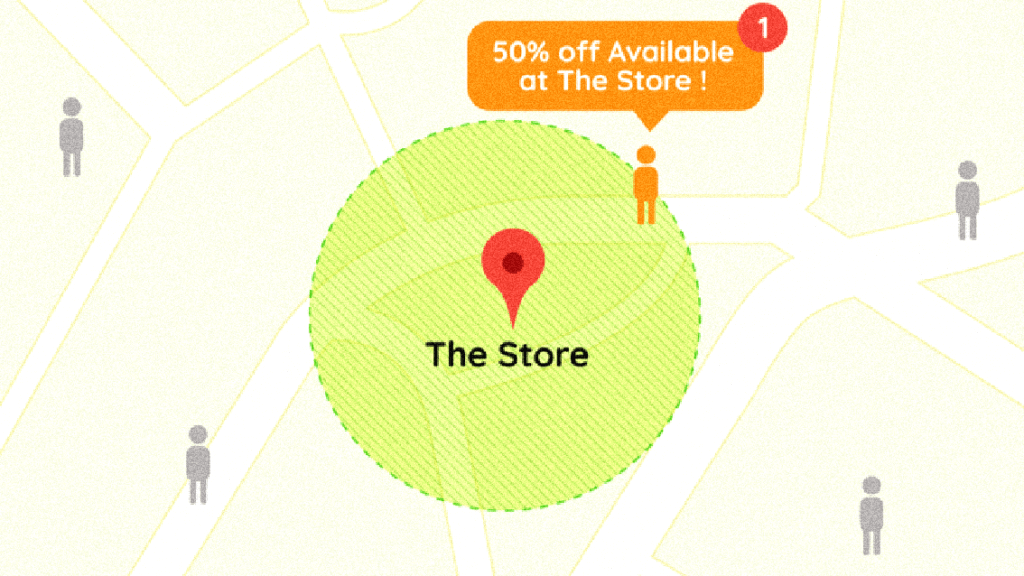 Geofencing is location-based marketing services in which an application or other software program uses radio frequency identification (RFID), GPS, Wi-Fi, and cellular data to trigger targeted marketing activities such as text, social media advertising, email, or notification. for application. When a mobile device enters or leaves a geographic boundary, it is known as a geo-fence.
Geofencing mobile ads have a double CTR (clickthrough rate).
Geofencing is adaptable with 92% of smartphones.
90% of SMS are read in 3 minutes.
53% of buyers visited a retailer after receiving a location message.
Market Research Future analyzes that the geozone can help increase customer interaction, this is undoubtedly one of the useful trends in digital marketing and therefore gaining popularity. Global geozoning is expected to increase by approximately $ 2,387 million by 2023, compared to 27% of CARG between 2017 and 2023.
Starbucks uses geofencing to advertise its drinks to interested customers. They usually send push notifications when users pass by a business or are in a nearby area. They also send a special notice informing customers in the nearby area of ​​the great offer offered by Starbucks.
Sephora uses a "shop companion" geofencing feature that turns on as soon as the customer logs in. The application has excellent functionality, if the user visits any of the geographical areas, he receives notification of current promotions, discounts, etc. For industries that need to turn digital consumers into loyal customers, geofencing will become increasingly important in their marketing strategy.
17. Hyper-local SEO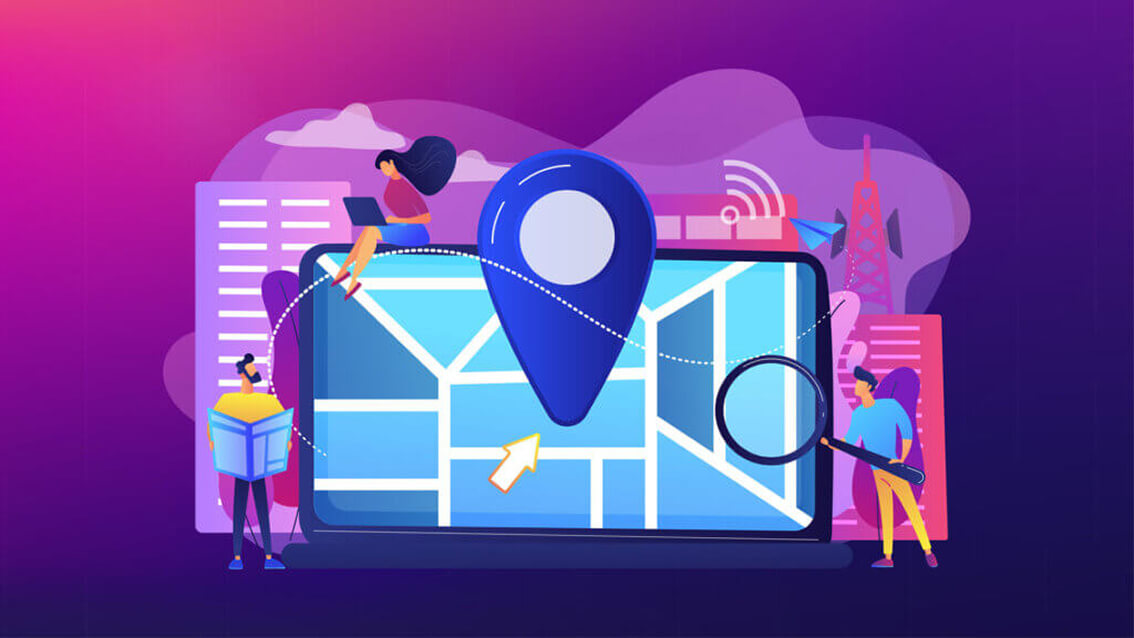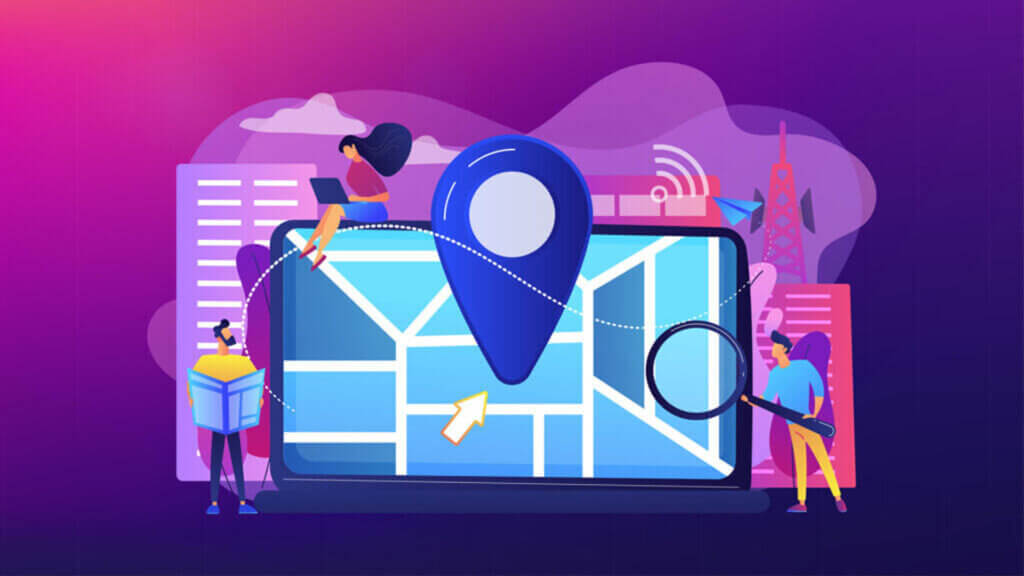 Hyperlocal SEO is a digital marketing trend that is very useful for both start-ups and small businesses. It has never been easier for small business owners to use the power of digital marketing to gain customers. Hyperlocal SEO is Google's new algorithmic boost that focuses on a person's current NAP (name, address and phone number) to deliver highly personalized results to daily queries such as "nearest ATM" or "where to buy coffee" ? "
The most amazing thing about this hyperlocal focus is that it gives businesses the opportunity to create a strong regional market for themselves. Combined with voice search results, people who enter very specific queries can easily find a way to reach you. This is a great relief for traditional businesses and especially for small business owners. The algorithm update is massive, but very easy for anyone who can use and apply to their websites.
According to Search Engine Watch, the main tool needed to start implementing your Hyperlocal SEO strategy is to get a Google My Business account. Once you provide details such as address, type of business, opening time, your business will start ranking soon enough. This trend will be especially revolutionary for B2B digital marketing in 2021.
One of the classic examples of Hyperlocal SEO is Burger King's "Whopper Detour" campaign, which became insanely popular as it allowed its app users to buy a Whopper sandwich for just a penny, as long as they were close to 600 meters from the exit. McDonald's. This campaign has become one of the most classic examples of geo-zoning and hyperlocal marketing, as the Whopper Detour campaign led to 1.5 million app downloads while generating 3.3 billion impressions, equivalent to $ 37 million in revenue. media, and mobile sales tripled during the promotion with more than 500,000 Whoppers burgers sold.
18. Messaging applications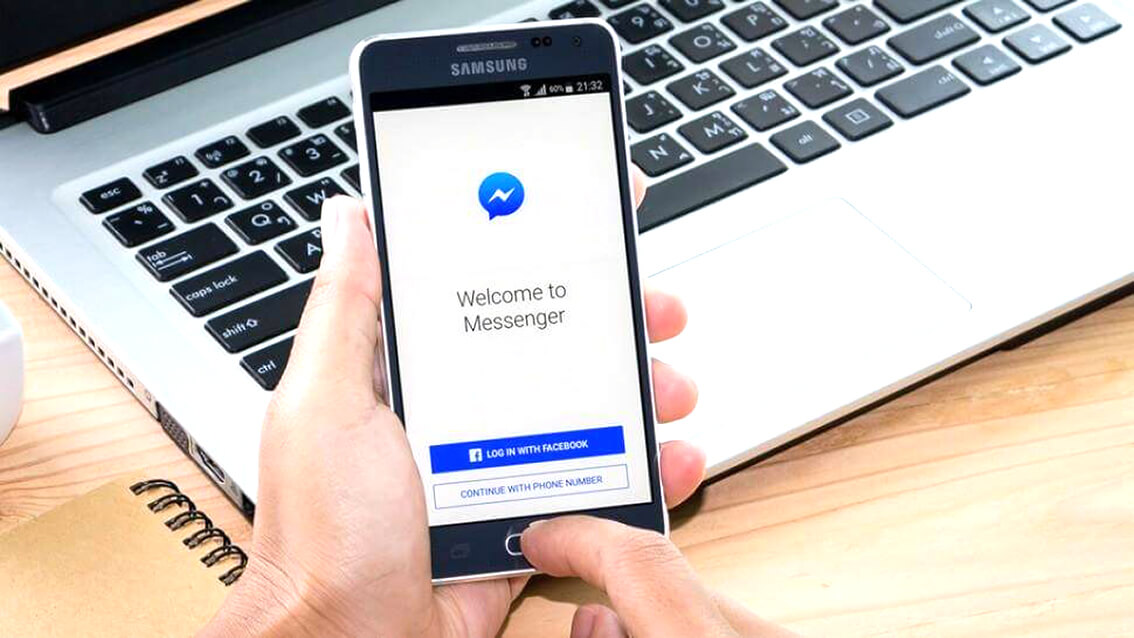 If you think messaging apps are just for sending emoticons and photos to your friends, check out these tricks:
1.3 billion monthly users are active in Facebook Messenger:
10 billion messages are sent between people and businesses in Facebook Messenger every month.
WhatsApp has 1.6 billion active users and 55 billion messages are sent every day.
The first three social messaging apps – WhatsApp, Facebook Messenger and WeChat – have more combo users than Facebook or YouTube. These statistics show the popularity of social messaging apps, and because people spend more time exchanging messages with each other, it makes sense to market your company's products and services where your potential customers go.
This type of application can be very useful when sending messages directly to customers, as they allow customization and add value to the user experience. In addition, people expect businesses to be present in and in this area because it is a direct and easy way to interact with them. 63% of customers are more likely to return to the company's website, which has live chat.
Reasons your brand uses messaging apps include:
Cultivate contact
Providing information
Increase sales
Involve people in events
Recover leads
Provide support and help
19. Quora Marketing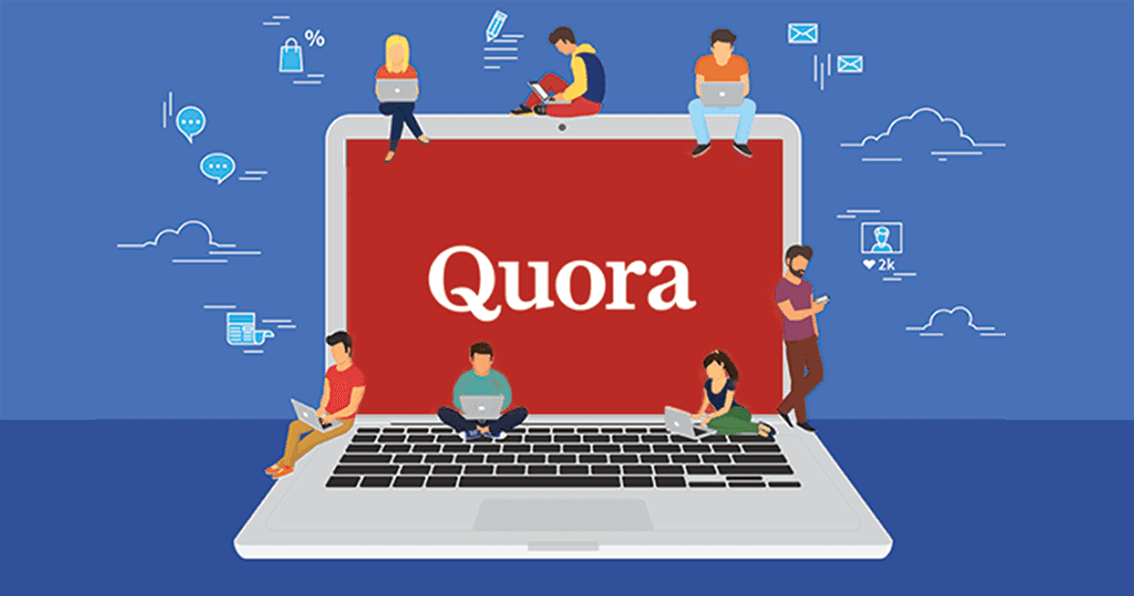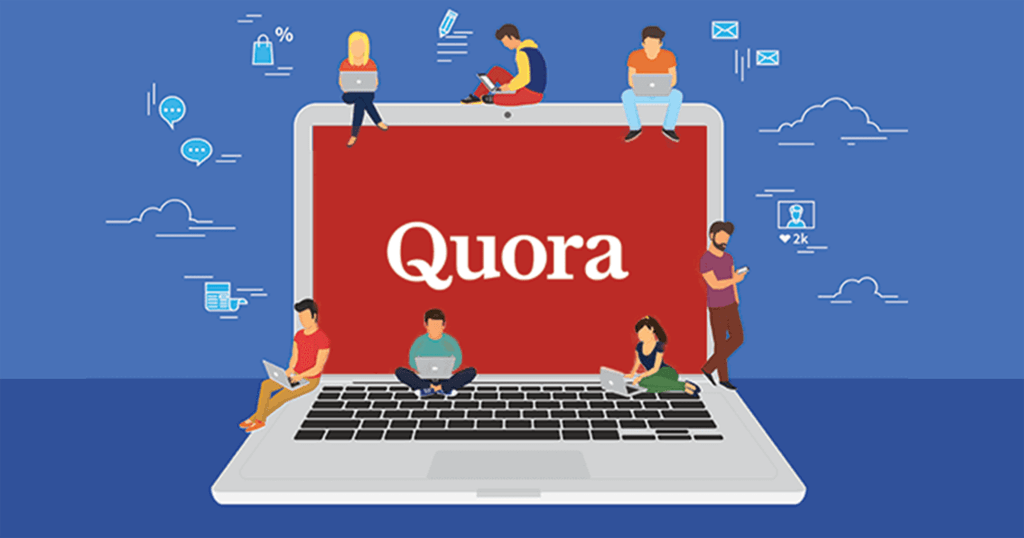 Quora has always been seen as a question and answer platform with very limited advertising or revenue opportunities. Yet experts like Neil Patel write long answers to win over the audience. This platform has become a recent favorite of Google and digital marketers in 2021 should include a comprehensive strategy around Quora.
The charm of Quora marketing is the fact that it is done by individuals. People have more trust than the brand because there is human intervention in the interaction and the audience feels they are talking to another person. This personal connection is what makes Quora such a great trend in 2021, because the audience is tired of listening to mass marketing and the abundance of brands. Individuals, by answering real consumer questions, make marketing more real and reliable.
20. Content Marketing and BERT Update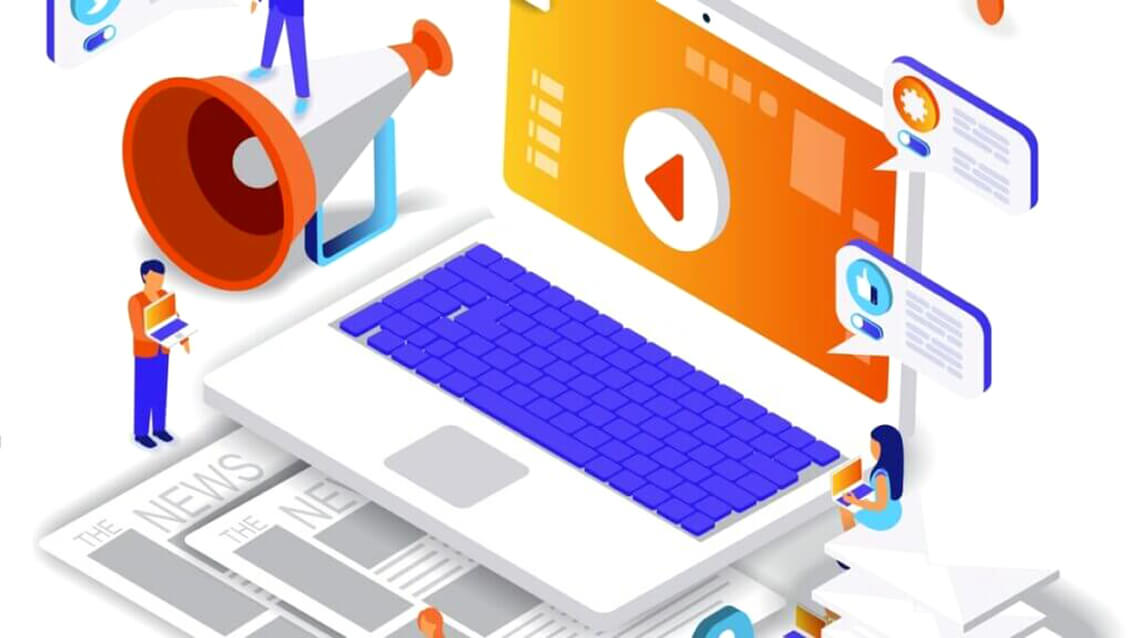 When it comes to creating a website and creating content for them, the term "keyword density" is very important for digital marketers. All this has changed with the Google BERT update, which has improved its ability to read and understand website content. Google can now find out what the content of the website is and all the related topics it responds to.
BERT is Google AI, but it deserves special mention because it changes the way the content of the website should be written. By better understanding the use of the language, Google can understand the answers without requiring the main keywords to be present, it can understand the use of synonyms.
He also understands the context of the sentence by reading it for the previous sentences and the following sentences. Content authors can now focus solely on creating articles and pages that provide a great user experience without having to simplify it to make it easier for Google.
21. Personalized remarketing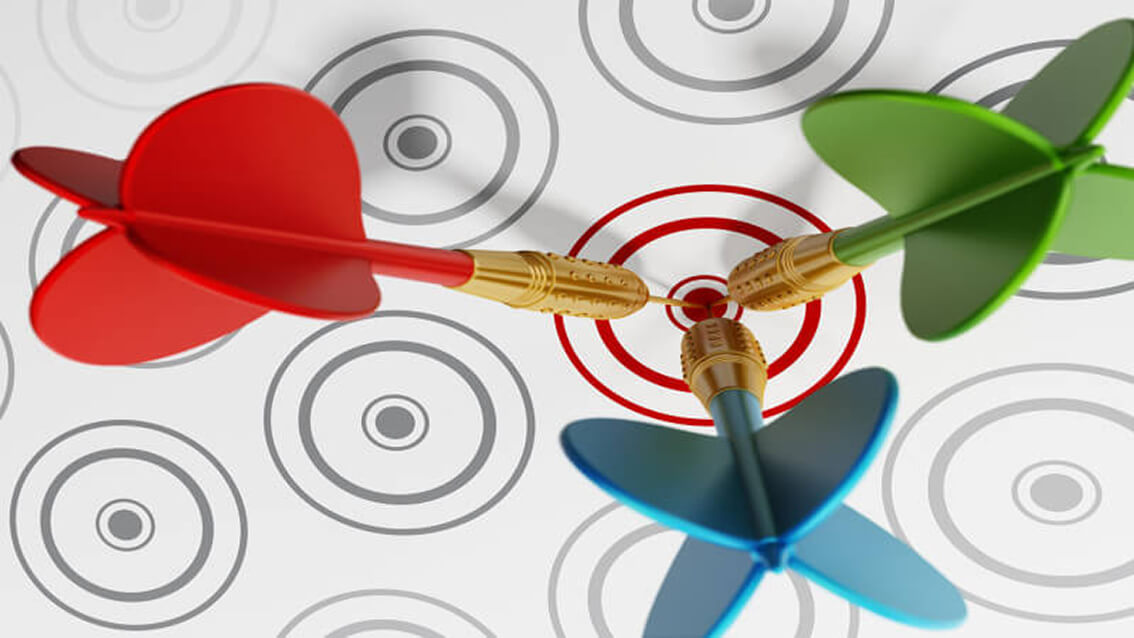 You will certainly hear the terms remarketing, retargeting and rebranding more and more often.
Remarketing is a powerful digital marketing trend that has shaken marketers. It allows you to track visitors / users of your website with different types of ads, most often email ones, to encourage them to make a purchase. You can literally target people who are already interested in your business. What could be better than convincing only those people to buy your products that need the least persuasion?
Retargeting is most commonly used to describe online ad placements and display ads displayed based on user activity on your site. A user enters your site, a set of cookies allows you to target ads to him even through other sites he visits. What makes redirection so appealing is that it's done through third-party networks like AdBrite and Google's Display Network, allowing you to reach users wherever they are on millions of sites.
Rebranding is a process of changing the corporate image of an organization. This is a marketing strategy to give a new name, symbol or change in the design of an already established brand. The idea behind the rebranding is to create a different identity for a brand from its competitors in the market. A clear example of this movement is the trend towards logo simplification.
22. "Story" in social networks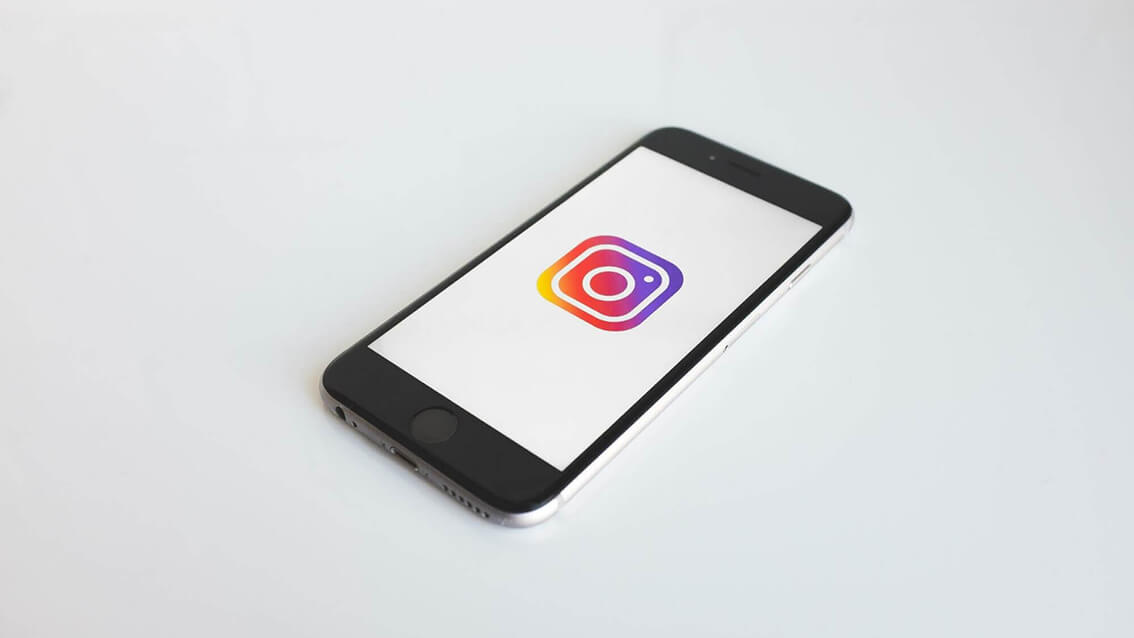 In 2013, Snapchat introduced "History," which is practically a photo or many that stays public for your friends for 24 hours. Later in 2016, Instagram came out with "my stories", this was the first platform that followed the success of Snapchat. Facebook adopted "stories" as its own platform in 2017.
Using micro-videos, content and images really helps to use the brand in real time, which is a great way to increase engagement among the audience that establishes the authenticity of your brand. Brands need to consider having appropriate CTAs (call to action) that will create a real connection with the audience.
23. People ask too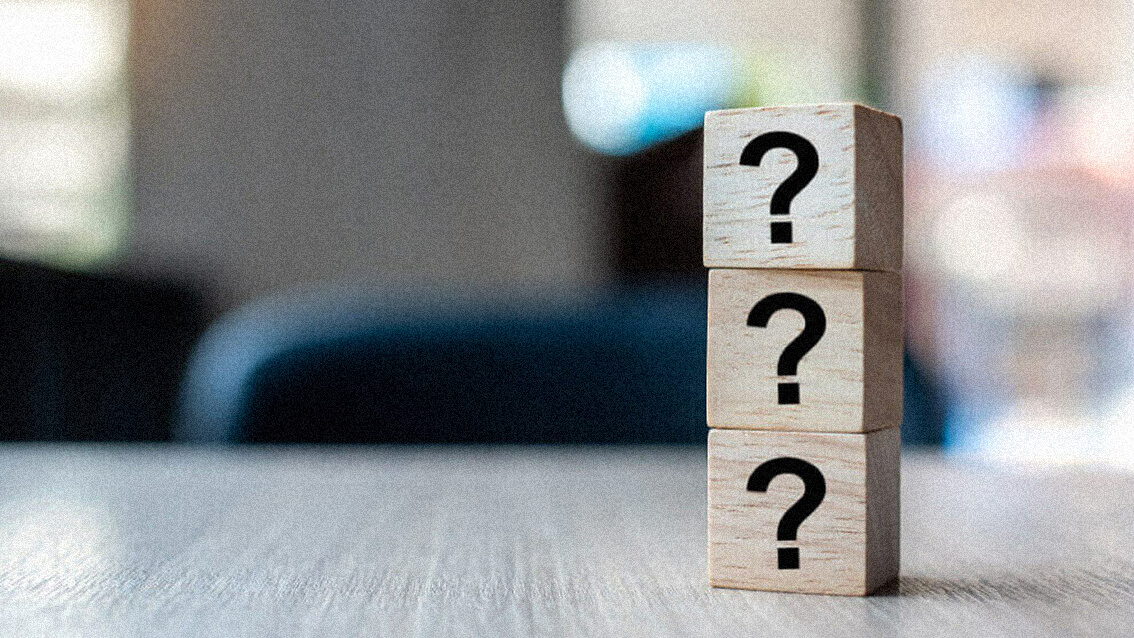 Search engines ask all kinds of queries, and in order to make a website that provides ready-made answers to all queries, Google has introduced the question "People ask too" (PAA). PAAs are all related queries that other people have made while searching for the same topic as you. This aims to improve the user experience and provide ready answers to all related doubts.
PAA is a great marketing tool because any business that helps Google answer these questions accurately and simply gets links to the first page of Google queries. The strategic placement of PAAs is such that they are placed just below the top 2-3 links on the page and have high clickthrough rates. This means that even for highly competitive pages, if your content complies with Google's PAA, then your webpage may be on the first page of Google, regardless of the rating of its domain.
24. Omnichannel marketing
Omnichannel is a multi-platform marketing process to earn multiple points of contact. This is certainly the most remarkable trend in digital marketing in 2021.
Multi-channel marketing strategies allow a business to use multiple ways to present its brand or business to its target customer.
The following statistics show that using multiple channels for your business generates great results for 2021:
More than 65% of consumers use different platforms before buying.
Multi-channel marketing strategies generate up to 80% of store visits.
When it includes SMS campaigns, it has a conversion rate of almost 50%.
Almost all 90% of customers prefer online customer service.
13% more per order for multi-channel than single-channel.
Demand for personalized products has increased more than ever, the need to browse online and purchase products has also increased. This is another domain in which AI and big data play a huge role in helping brands understand consumer behavior and personalize their products.
Singapore Airlines is an airline that sets a good example by providing a seamless experience to its customers, known for creating an influential, customer-oriented Omni experience. The airline partners with integrated AOE airports as well as shopping malls, combining offline and online experiences. With this partnership, customers can easily shop, book in advance and enhance the in-flight experience.
25. Custom pop-ups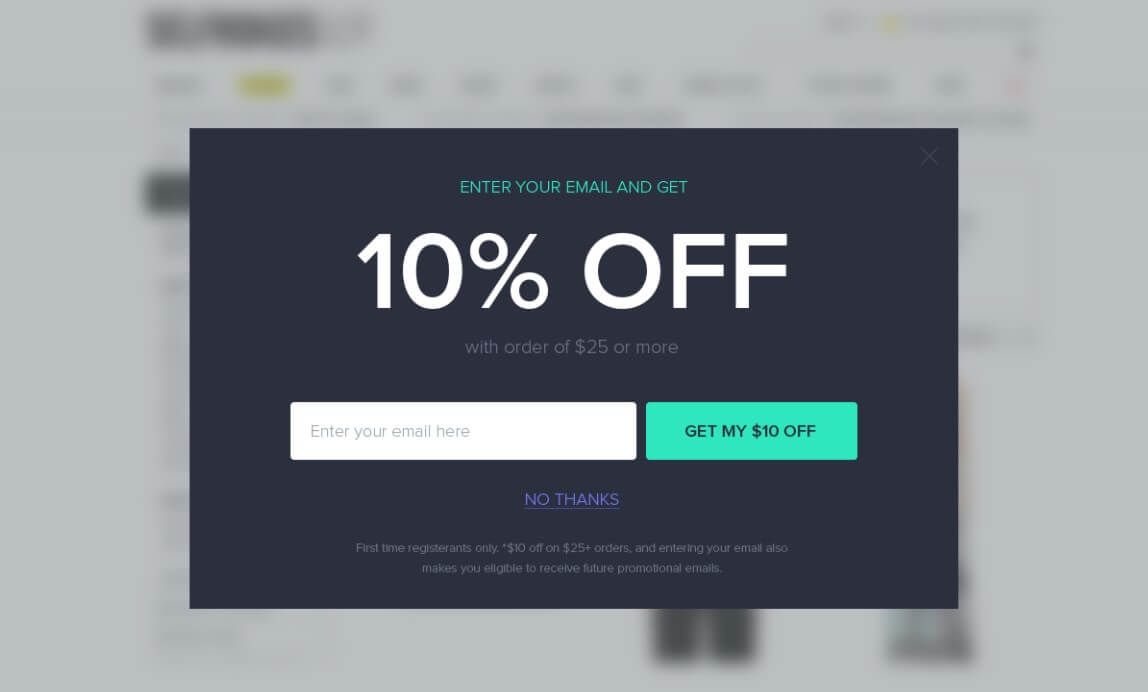 Have you ever browsed a webpage and suddenly saw a pop-up window offering something for free or at a discounted price? Pop-ups have also been a favorite of digital marketers, but you can now customize them. You can trigger different pop-ups on different pages depending on the nature and based on user behavior. Pop-ups can be really effective, and when you add deadlines or free stuff, most of the time the reader eventually takes action.
26. Progressive web applications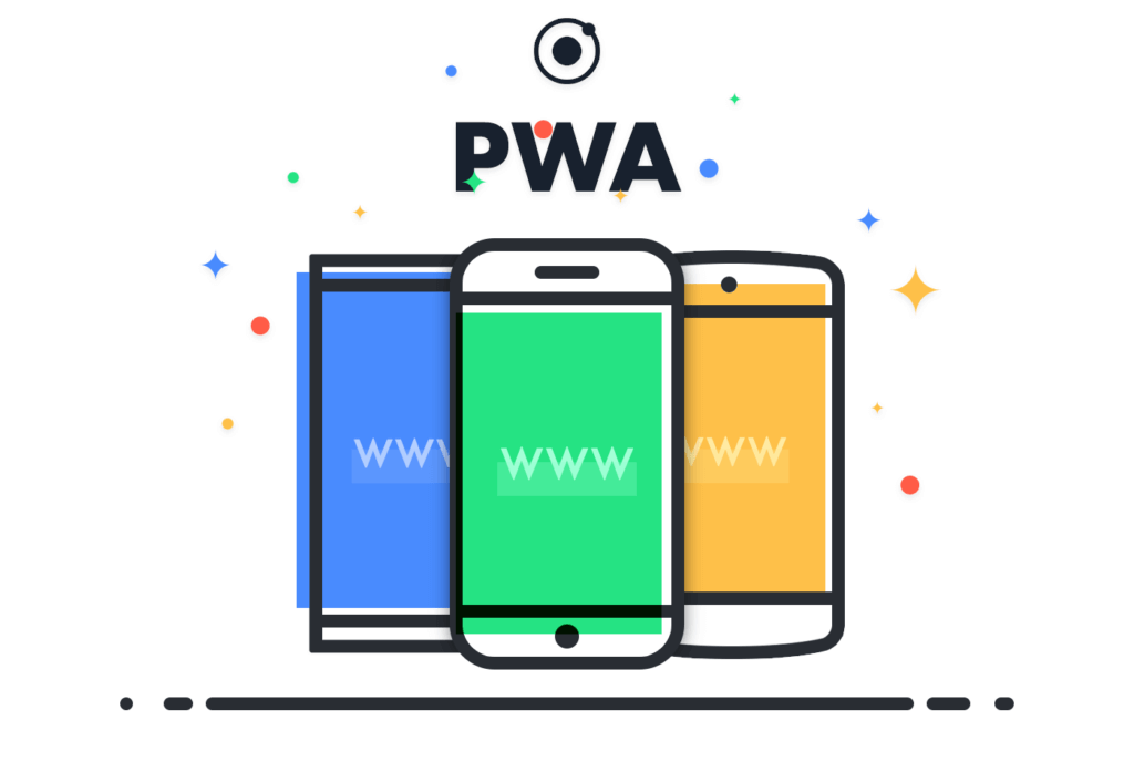 Before you understand Progressive Web App, you need to know about the difference between a web application and a native application. Native are platform-specific mobile apps, such as iOS for the Apple iPhone or Android for the Samsung device. They are downloaded and installed through an app store and have access to system resources such as GPS and camera function. Mobile applications live and run on the device itself.
A native application is one that is installed directly on the smartphone, while web applications are not real applications, they are websites that in many ways look and feel like a native application but are not applied as such. They are executed through browsers; usually HTML.
Progressive web applications offer the functionality of a native mobile application. PWA (progressive web applications) have push notifications, fast loading times and a user experience for cross-platform web applications. However, they do not need to be downloaded from an app store, which is considered one of the many benefits that PWA offers to businesses.
According to Statista, the number of smartphone users in 2021 is expected to reach 3.8 billion worldwide. This is over 50% of the world's population!
Here are some of the amazing statistics for progressive web applications for 2021:
PWAs have 36% higher conversion rates than native applications.
Progressive web applications register 50% higher customer engagement.
Businesses moving to PWA notice a reduction in page load speeds of up to 10 times.
On average, PWAs cost 3-4 times less than native mobile applications.
Maintaining progressive web applications costs 33% less.
PWAs can be up to 90% smaller than native mobile applications.
The average dropout rate of PWA is only 42.86%
27. Interactive content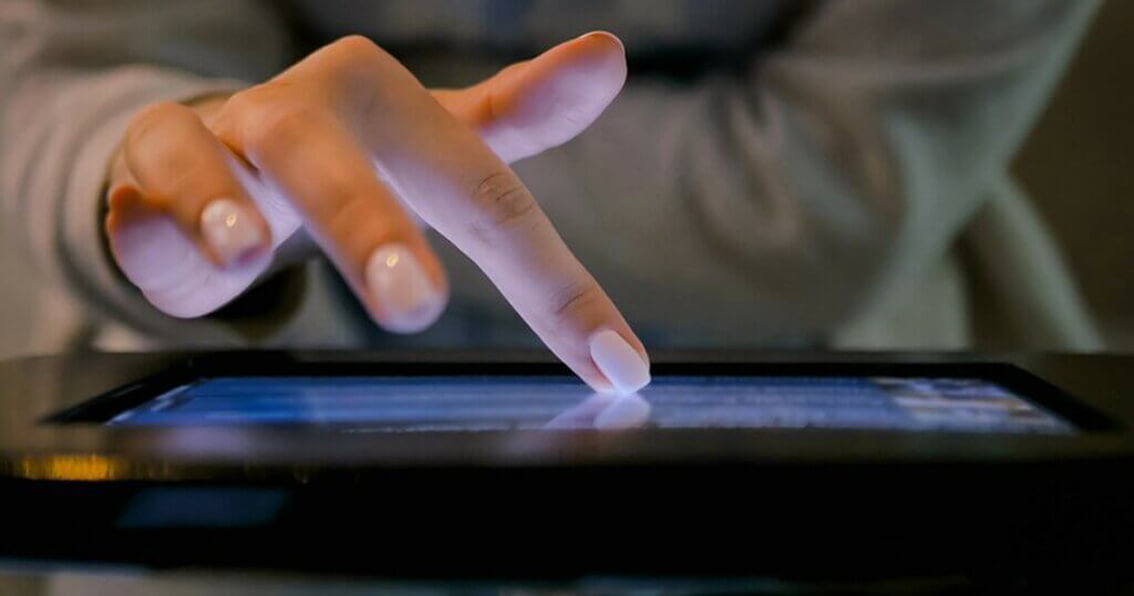 Interactive content is content in which the audience actively participates instead of passively watching, reading or listening. In terms of measuring performance, interactive content has proven to drive website traffic, educate users about the brand, and increase conversions. In this way, interactive content enables marketers to track interactions and better determine success.
Listed below are statistics that support the same:
53% of all marketers report using interactive content.
93% of marketers agree that interactive content is effective in educating buyers.
88% of marketers say that interactive content is effective in distinguishing their brand from competitors.
The number of interactive publications has increased by 33%.
One of the best examples of understanding how interactive content can be used in different industries and in different uses is the Airbnb brand.
Airbnb adopted the Buzzfeed-Esque approach and created its own "Designer Personality Test". The test allows users to choose a room and color palette and asks 8 quick questions to understand their design personality. The test also allows users to share their results with friends.
According to the Buzzsumo report, a fun quiz like this has been shared more than 1,900 times, thus promoting the product, increasing the visibility of social media and website traffic for Airbnb.
28. Push notifications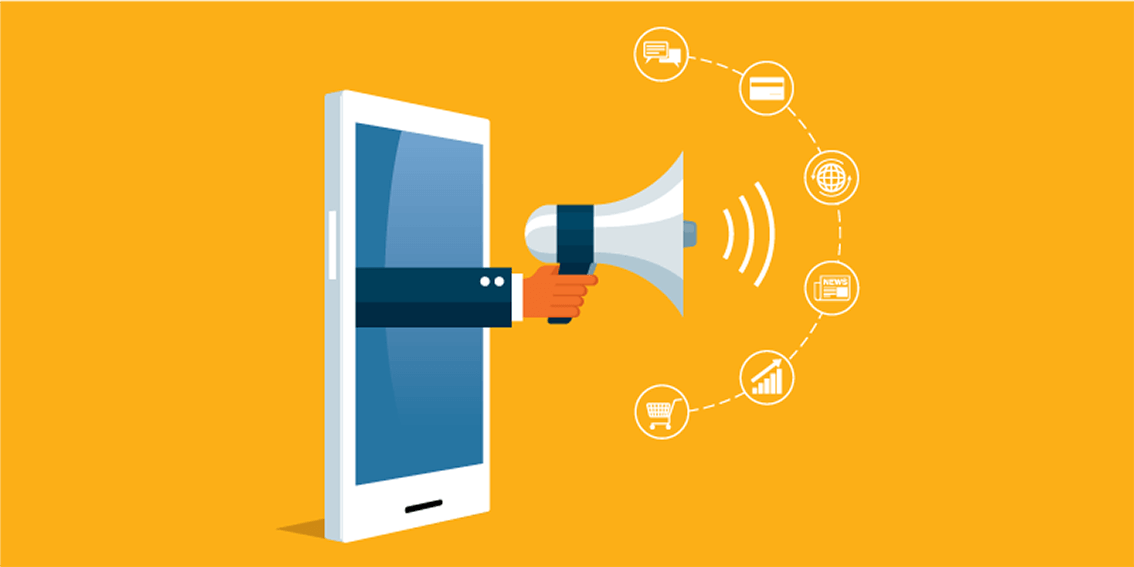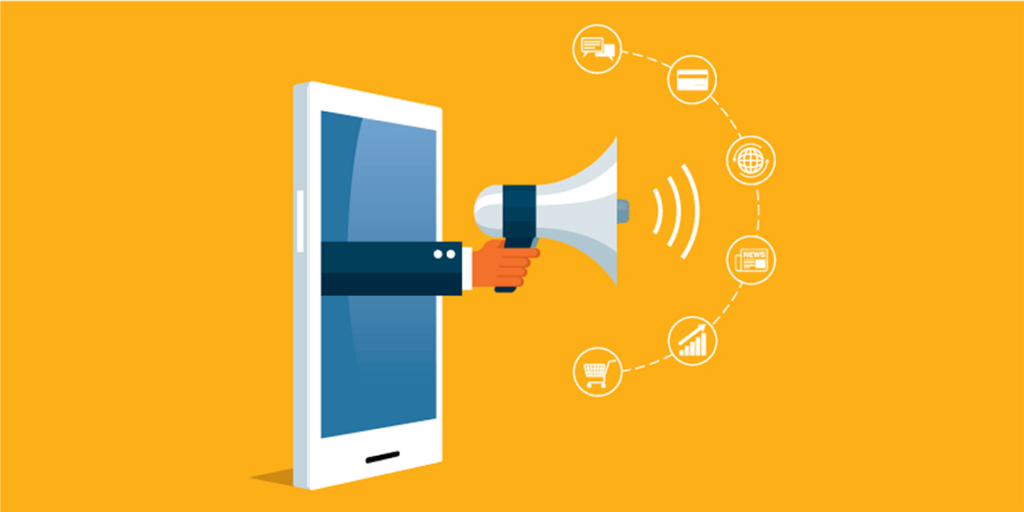 85% of offline stores use push notifications to a large extent, taking into account the following statistics:
Almost 9% of marketers increase traffic to their site with the help of web push
There are twice as many people who sign up for web push notifications as compared to a newsletter.
The average time that elapses before the recipient opens the newsletter is 6 hours, in case of a push notification, the recipient sees the message immediately.
It is difficult for email marketers to achieve a newsletter registration rate, only 10% of them can achieve it, this does not match the effectiveness of web notifications.
According to PushPushGo, there was a 3% increase in CTR due to rich push notifications.
CTR email marketing is at least twice as low as push notifications
Triggered notifications affect consumers and ultimately engage them again, especially those who have shown interest but have failed to convert and generate revenue from discarded shopping carts.
29. Google Ads Smart Bidding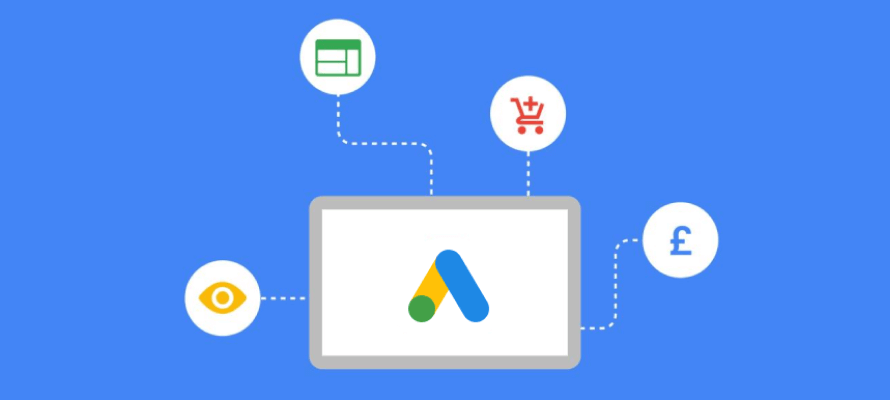 There is fierce competition between brands and companies for higher rankings in Google search results. However, indexing the best results through SEO requires a lot of effort and time. As an alternative, advertising is paid for, which makes it easier for marketers to rank first, which is why it is considered to be becoming a reliable digital marketing trend in 2021.
Speaking of Google Ads, one of the key features of this is "smart bidding," and companies and brands should consider the smart bidding feature in Google Ads, as it helps businesses save time and increase efficiency.
The benefits of smart bidding include:
Advanced machine learning
Wide range of context signals
Flexible efficiency control
Transparent performance reporting
Simply put, advertisers can submit their pay-per-click (PPC) campaigns to Google's artificial intelligence system, which will optimize their budget and maximize their return on investment. Google Ads Smart Bidding lets you use a variety of signals to optimize your bids, including:
Remarketing list
Ad characteristics
Interface language
Browser
OS
Device
Physical location
Intention for location
Weekly day and hour of the day
The key point is that with the intelligent bidding that the show shows, marketers will have plenty of time to focus on strategy, analysis and copywriting.
30. Vernacular SEO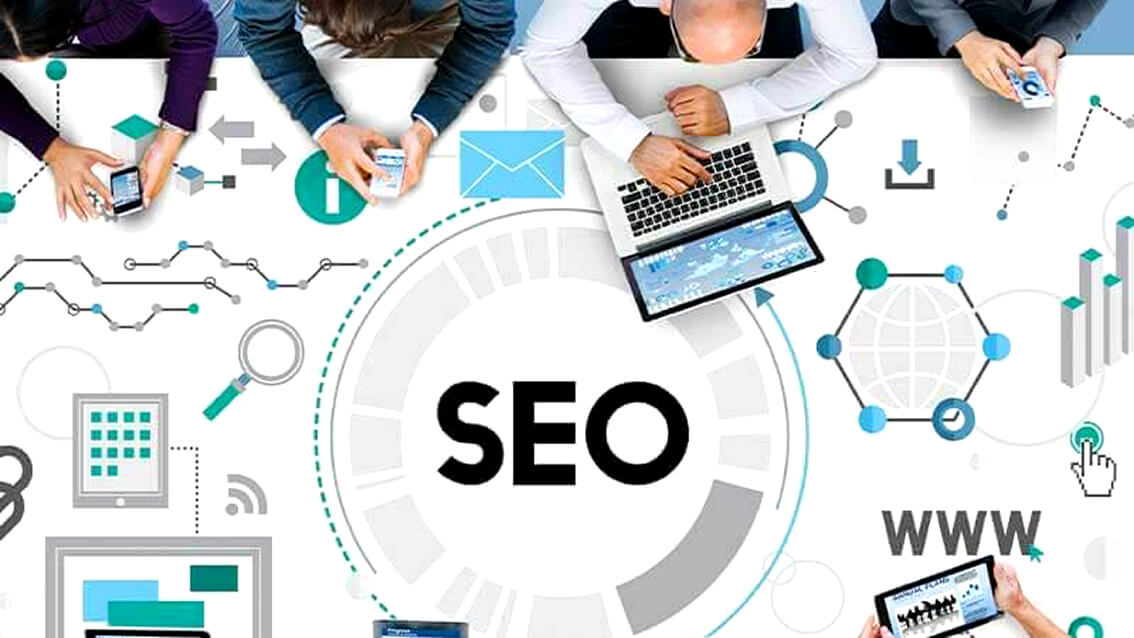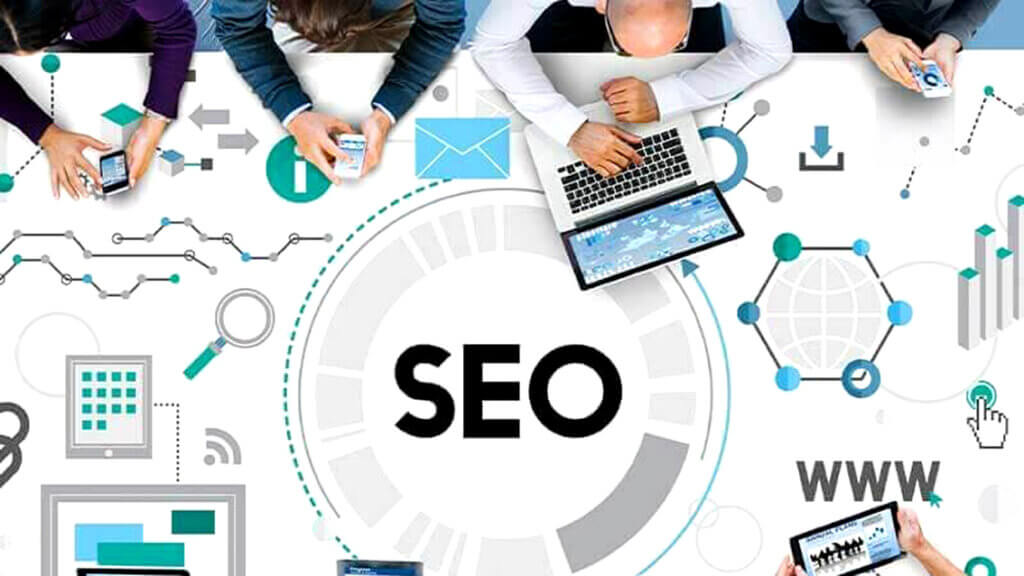 Most of us use the internet on the assumption that the only applicable language is English. This conclusion would not have failed 15 years ago, when the majority of Internet users were mostly from English-speaking countries. As the Internet has penetrated deeper parts of the world, the number of users of regional languages has increased and the need to rewrite the Internet in regional languages ​​is an urgent need.
Simply put, Vernacular SEO develops your website and SEO strategy for a language other than English. This includes creating entire websites, keyword targeting, advertising, and more. in your client's regional languages. For example, if the company's main customer base is in Germany, doing local SEO would mean that your website, content and ads are in German.
There is a lot of data that supports the urgency of Vernacular SEO. A Google KPMG study reported by the Economic Times revealed many facts about how influential it is. This report found that online ads in regional languages have an 88% chance of converting your customers. Compared to their English counterparts, regional speakers are 90% more likely to respond to advertisements. These results show that the use of a regional language provides the level of trust that every business desires.
By making the Internet more accessible to all by speaking to them in their own language, digital marketers around the world can improve the effectiveness of their organic results by including Vernacular SEO as part of their strategy. This is a great opportunity for all digital marketers to take advantage of even higher returns and access to newer markets.