Price for illuminated sign for 730lv. With sizes 200 x 50cm.
In order to avoid any questions, we offer you a really simple and clear offer for your business. Manufacturing, writing the inscription are INCLUDED in the price of the illuminated sign. You only need to tell us what you want to be written and where we need to install the sign.
Really practical solution for illuminated sign
Illuminated sign with sizes 200×50 is comfortable and practical solution for every small and medium business. The sign can be installed on almost any store, office or restaurant. The sizes are picked accordingly, so we can offer really reasonable price. You can be sure that you receive one perfect looking illuminated sign on a cheap price.
Quality and price without compromises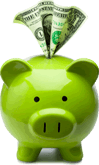 The illuminated sign is manufactured from aluminum profiles, specially designed for manufacturing advertising signs. All bearing and strengthening elements, including the back are from aluminum. That way you can be sure that you are never going to have a problem with rotting and rusting. The illumination is fluorescent with lights from Philips. The front of the advertising sign is from acrylic and film from 3M. The inscriptions with the films are also included in the price. The whole construction is calculated and it can sustain even the worst weather conditions even though the price is so much less then the more simple signs.
Important notices
Due to the high prices of electricity, more and more clients prefer energy saving illumination installations. If you look at the sign as a long-term investment, ask us for an offer for illumination with LED modules.
The delivery and the installation are only for Sofia and Plovdiv. Delivery and installation in other cities can be negotiated in advance. In a need of a metal construction or mounting at a height of over 4.50m the price is also negotiated. The prices you see for the promotions are without VAT.
Make an inquiry