Repairing signs – advantages
Over the last few years we successfully fix old signs with steel profile and vinyl. That way we "revive" them and the sign look and function like a new one's. Repairing signs is a very cheap way to renovate the advertisement of shops, banks, offices, etc. It is especially right for signs with large sizes, where the un-mounting requires a team not just with more people, but also a specialized equipment.
Without unmounting, performed on the spot
It's happening easy and fast
The sing looks like a new
You receive lasting and sustainable advertising
Covered by 3 or 5 years full warranty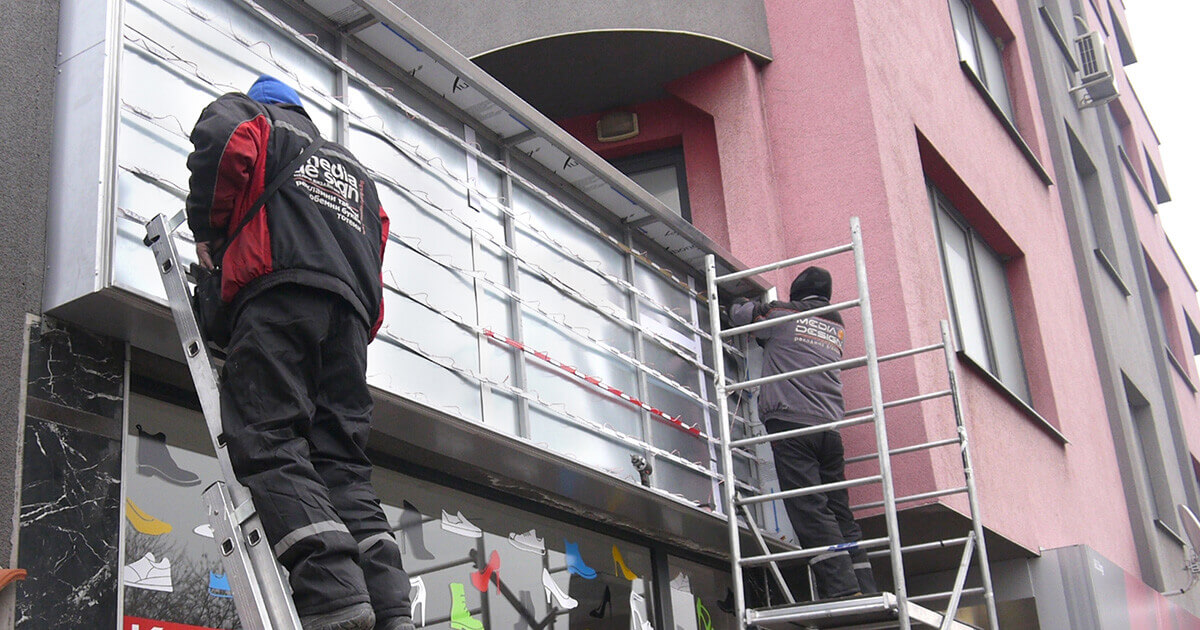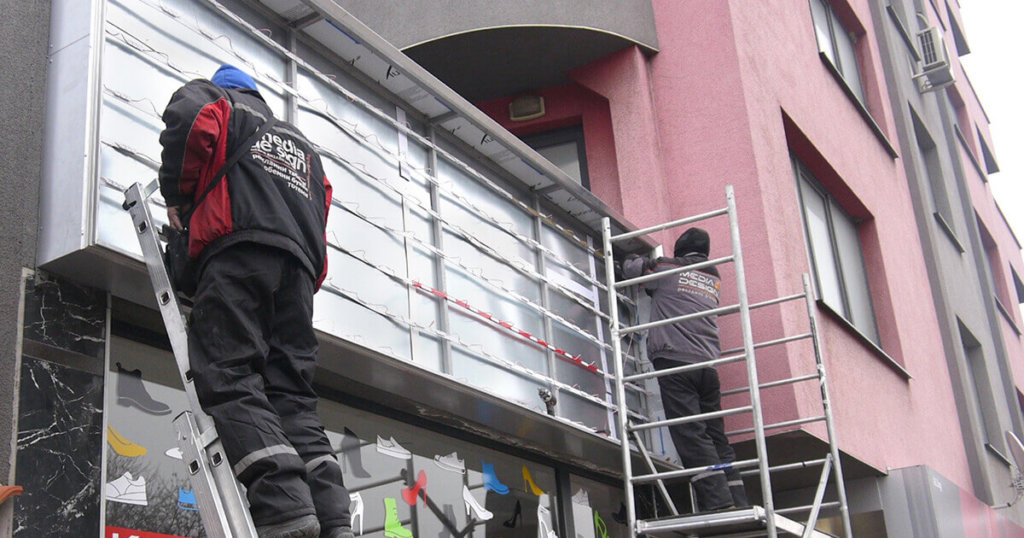 Advertising agency Media Design has a special aluminum profile for signs, which are mounted directly over the existing sign. Using it, for fixing at a spot, doesn't require uninstalling the previous advert. Repairing is happening on the spot and it's done fast and with breeze by our team.
How do you repair signs?
---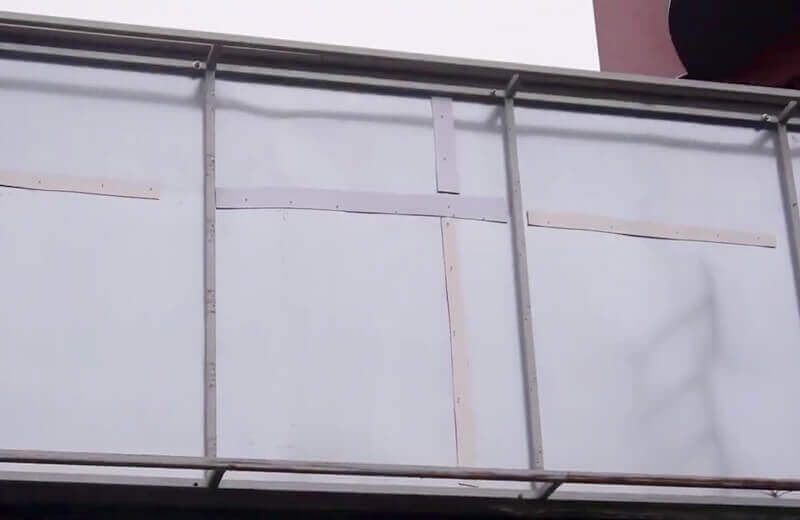 Firstly, the vinyl is removed
Depending on the type of it's grip, our team decides how to take it down. Most often the vinyl canvas is cut, that saves additional effort and time.
---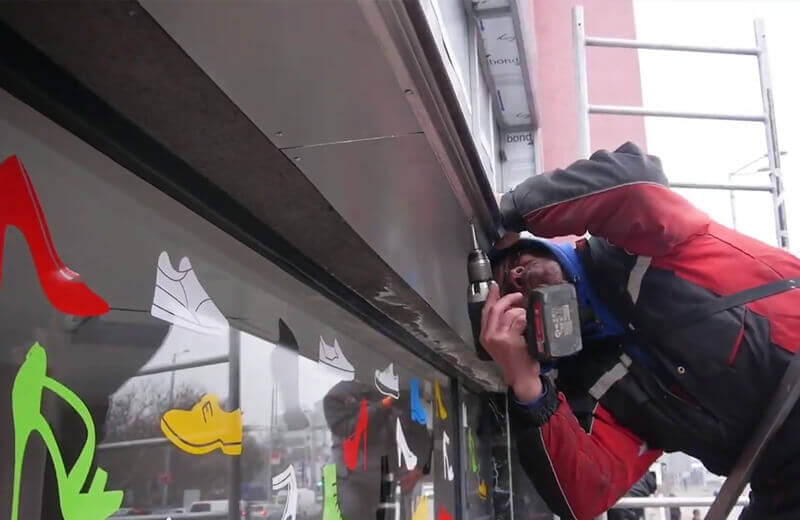 Repairing the signs includes mounting of specialized aluminum profiles for easy and fast installing of the vinyl.
Over the existing metal frame of the sign that grips the aluminum stretch profile of vinyl. If necessary, the pages are edged with etalbond. The profile we offer perfectly fits even the densest vinyl, which, if it is to be stretched by hand, it will not look so smooth and quality made. For the face of the signs, high-quality vinyl sheets are being used 3M Panagraphics III with density 650 gr./ m2, reinforced with strings…
---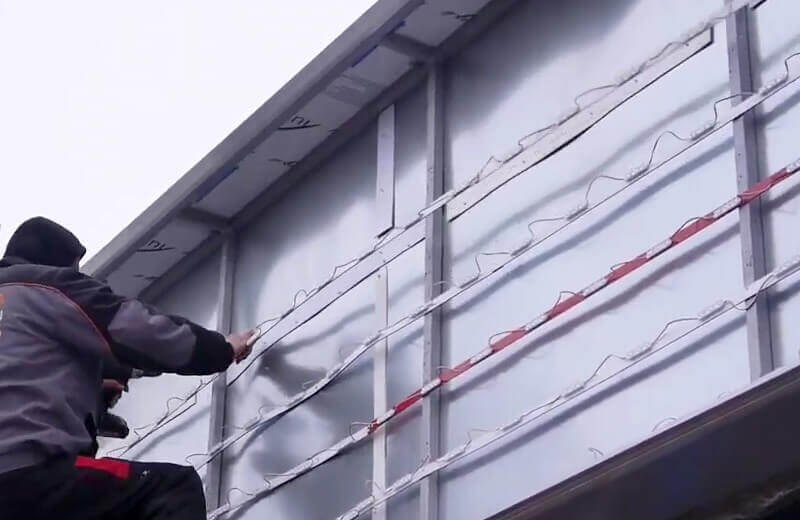 Placing new LED illumination
Changing the illumination is recommended for longer life of the advertising signs. We can offer effective and quality LED illumination with the Korean illumination modules G.O.Q. LED. They are reliable, durable, and bright and evenly ads. With them, the signs are covered with 3-year warranty. For busy and more demanding applications we have the opportunity to give a 5-year warranty.
These are the American LED modules SloanLED, which are the best technology for illumination of the adverts. They have a life of over 100 000 hours, has the power for high light output, they are bright and effective. Not only the repair of the sign, but the illumination also has an important role.
---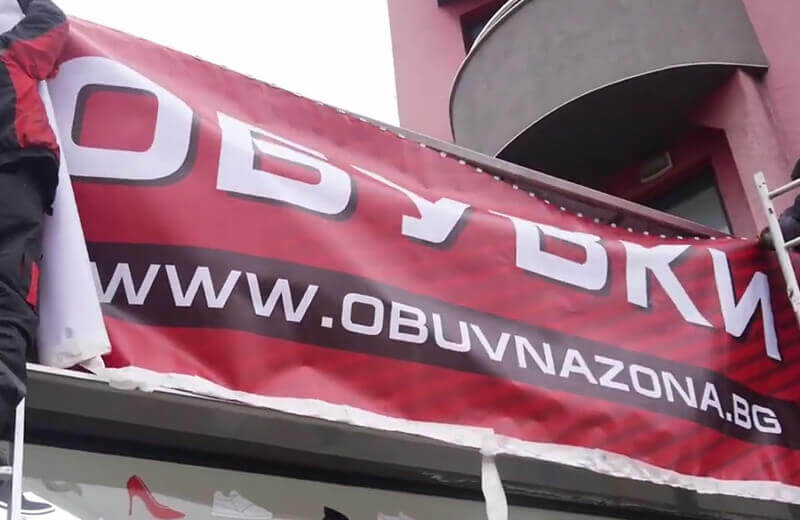 Mounting new vinyl with advertising vision
After changing the old illumination system with the new LED installation, the new vinyl stretch over the aluminum frame (profile).
---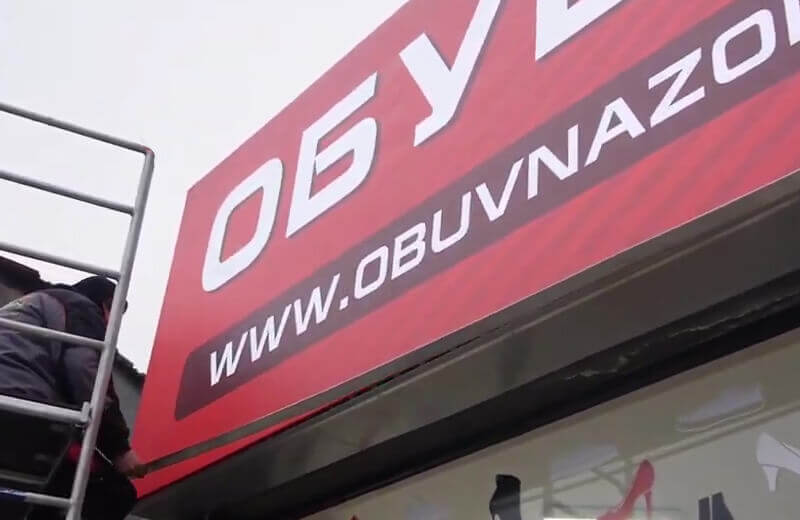 The profile is being closed with special caps
The final step of the repair of the signs is placing the closing caps on the profile. After that, the sign has a fully done and fresh new look.
---
Our proven working technology for repairing signs is a perfect way to "revive" depreciated signs, by giving them a new opportunity to advertise your business.