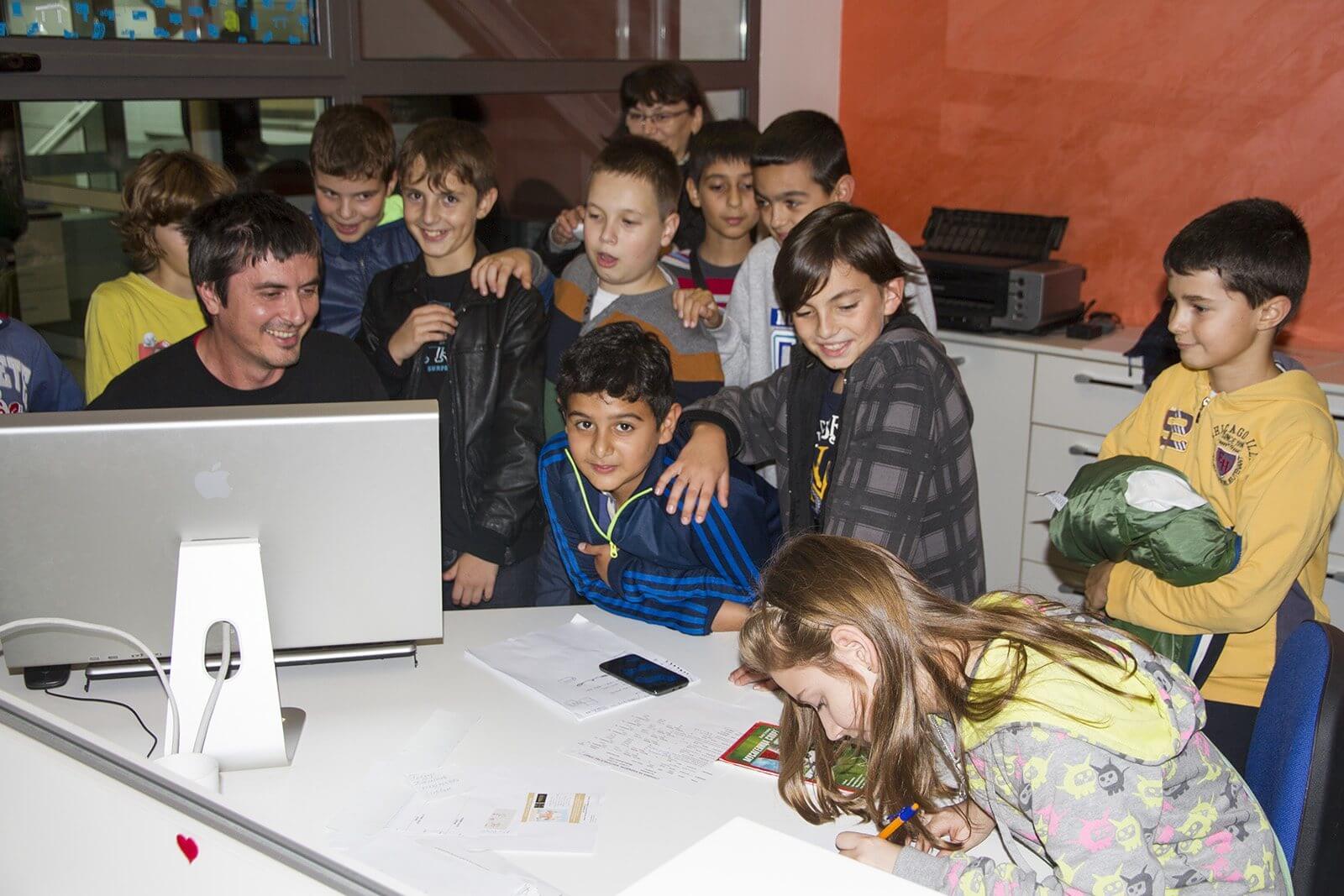 In continuation of our policy for "open doors", we welcomed another young shift class for an opened lesson at Media Design. Our desire to give guidance to younger students for their dreams and aspirations best reflected in our last meeting.
At 19 October young shift students from 4A class from Vasil Levski Primary School visited the manufacturing base of advertising agency Media Design in Plovdiv. The kids were amazed by the tricks of the designers having the opportunity to get acquainted with the manufacturing process of letters from film and even did their own sign for the class.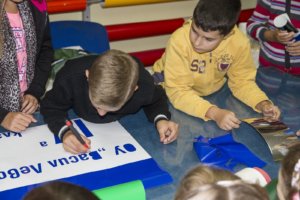 All employees at Media Design showed how they develop and manufacture advertising-informative elements to the kids. In the beginning, the designers showed how to made a project for signs, catalogs, and calendars. At the question "Who wants to become a designer?" 80% of the kids raised their hands.
After that in the manufactory for lettering from film the whole class with the help of employees in the company manufactured a sign for the class, which was made for remembering the visit. The students were left impressed when they saw how we process acrylic, aluminum, and how is being manufactured signs, channel letters, and letters from film.
After more than an hour in the company all kids left with gifts from the company and filled with a lot of positive vibes. The class teachers promised to assign a task to the children in which everyone can tell what impressed him the most at the visit.
Young shift students in the offices of Media Design