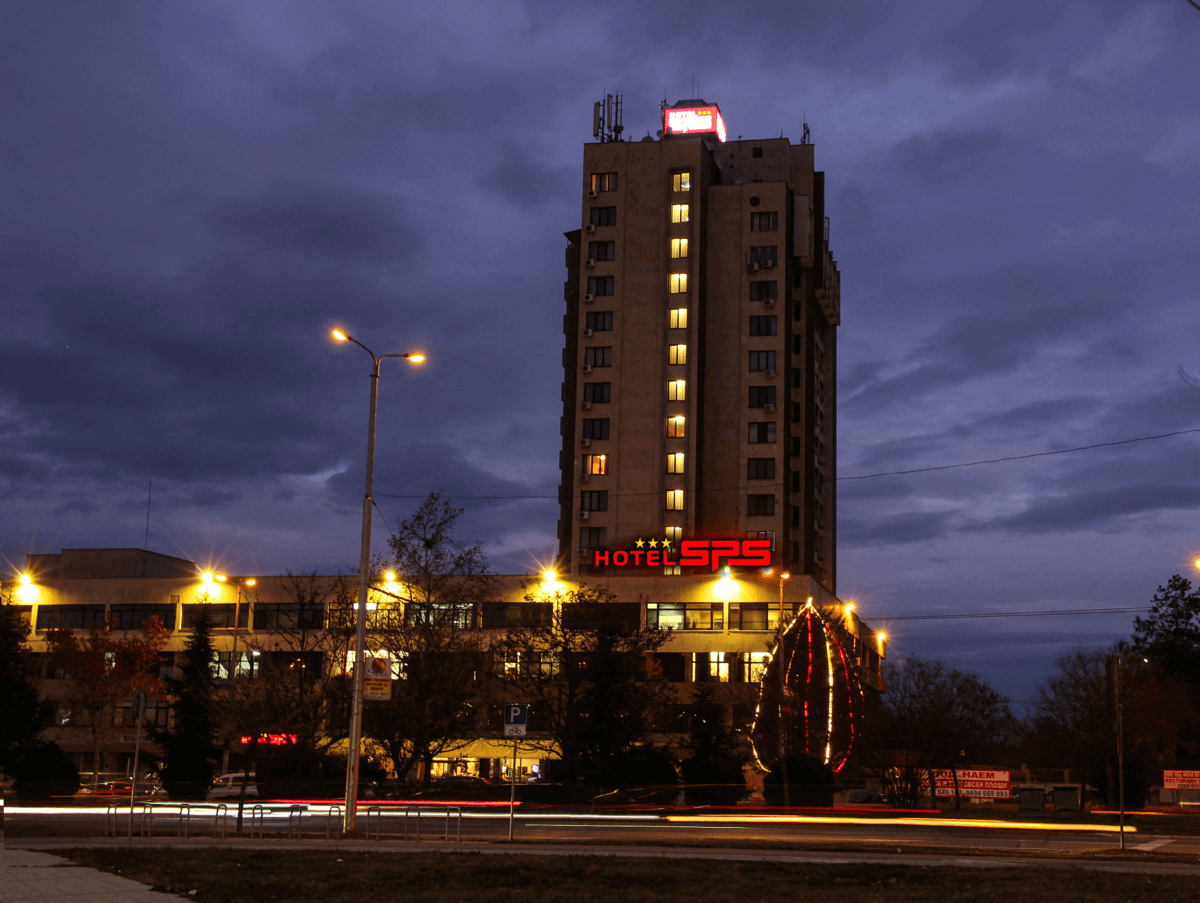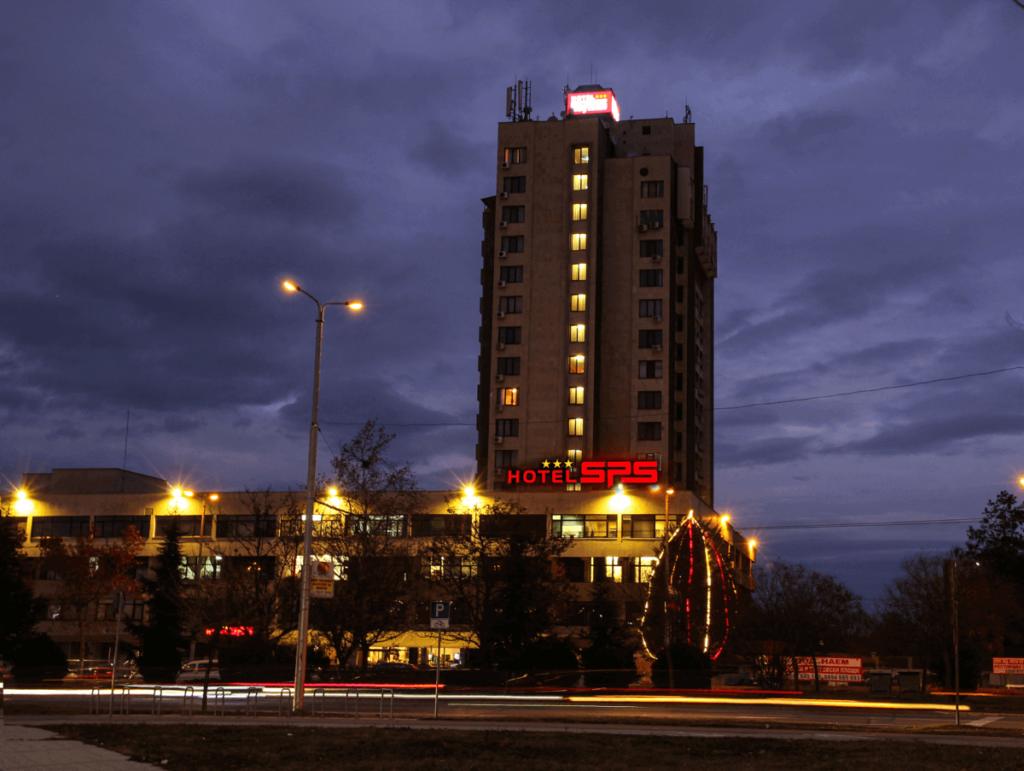 Hotel SPS is one of the most recognizable buildings in Plovdiv city. The completely renovated hotel is ready to welcome its guests for this year, full of emotions and events – 2019. Hotel SPS offers comfortable rooms, conference rooms, an outdoor pool, and many more pleasuring stuff which makes staying in the hotel more calm and desirable.

We are pleased with the implementation of all advertising projects and the professional and responsible attitude of the team.

In addition to the interior renovation, the SPS Hotel also needed a makeover for its outdoor ads systems and new branding. For them, advertising agency Media Design, designed two systems of illuminated channel letters, totem, and a massive cube, mounted at the top of the building. They expressed their impressions of the design and installation of all promotional items.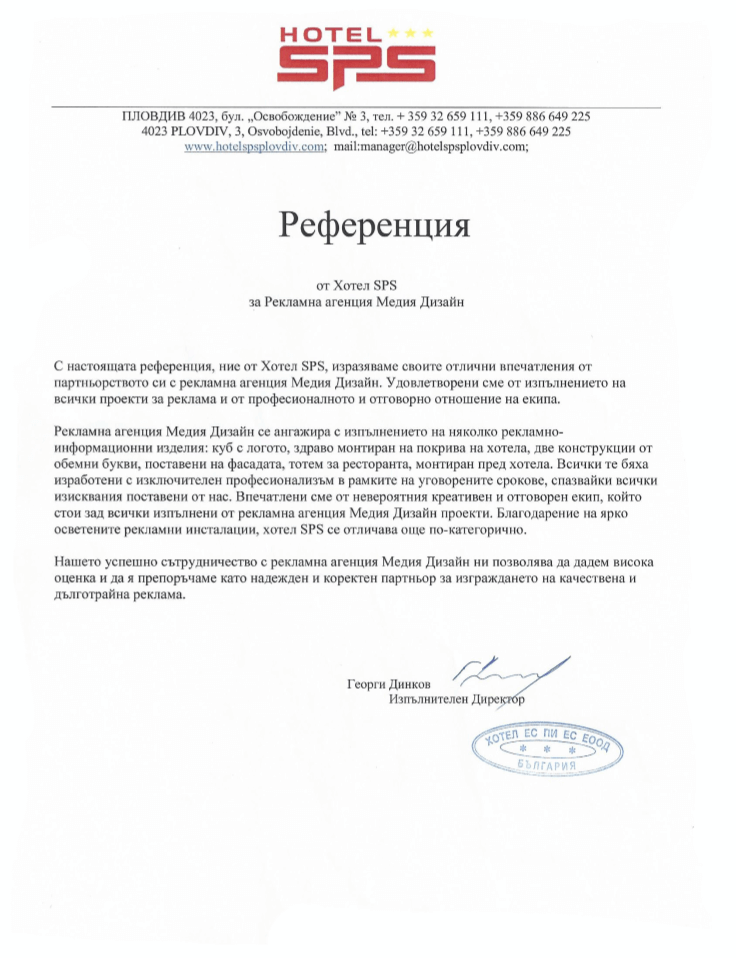 Gallery of done projects for Hotel SPS: